Brown urges an end to 'bending the ref's ear'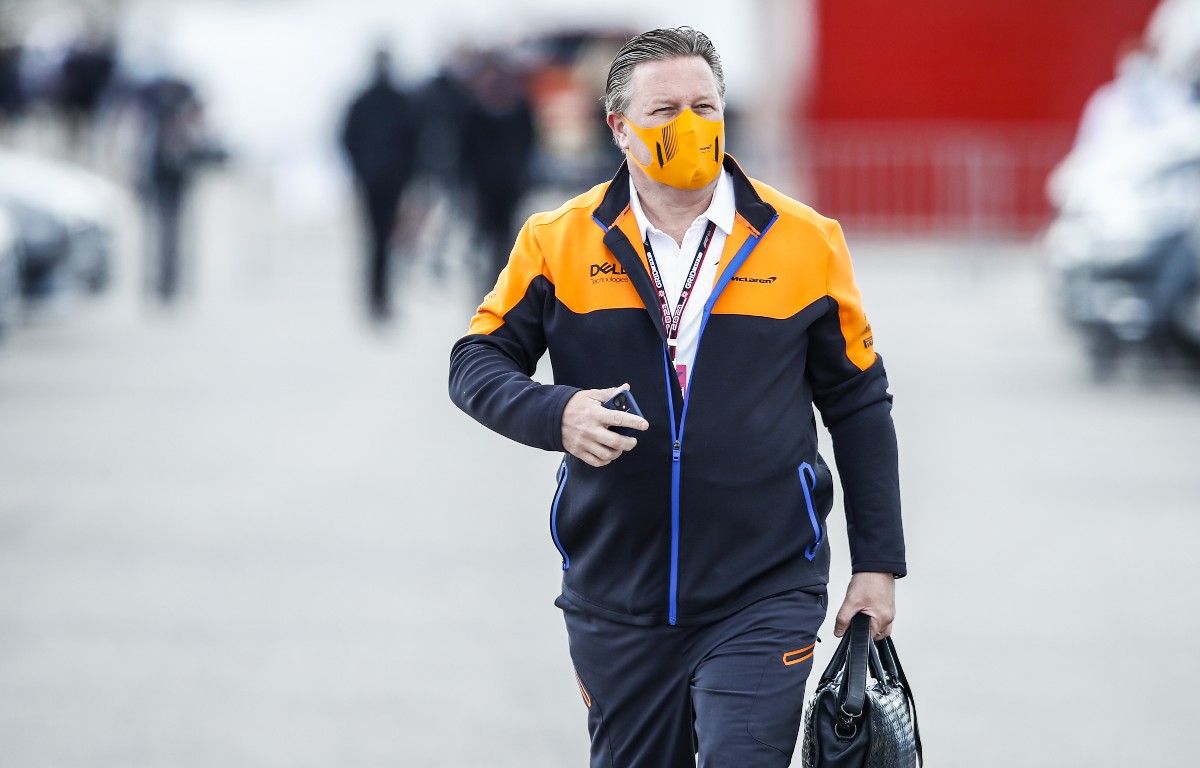 McLaren Racing CEO Zak Brown wants to see an end to teams having such a strong influence on how the F1 regulations are used.
The controversial conclusion to the Abu Dhabi Grand Prix was the final and most high-profile flashpoint in a 2021 season where Race Control was regularly questioned for inconsistency in their decision making.
Back at the 2020 Eifel Grand Prix, race director Michael Masi himself had stated that in the regulations, it says all lapped cars must pass the Safety Car once that message is issued, yet at the 2021 title-decider in Abu Dhabi, he did not follow his own clarification.
Instead, Masi cleared only the lapped runners between Max Verstappen in P2 and Lewis Hamilton in P1.
To make matters more controversial, Verstappen had pitted for fresh tyres behind the Safety Car, while Hamilton had not, with Masi initially deciding that lapped cars were not going to overtake before the restart.
Verstappen passed Hamilton on that final lap, snatching the title in the process.
The stewards had shown a lack of consistency in prior rounds when it came to policing Verstappen and Hamilton's on-track battles, which created frustration for the likes of McLaren's Lando Norris who had been penalised during his scrap with Sergio Perez in Austria.
Brown was far from pleased with the fluctuations between penalties and the 'let them race' stance, but as part of an analysis into the interpretation of the regulations, he also wants the role which the teams play to be toned down.
In the wake of the Abu Dhabi controversy, F1 managing director Ross Brawn called for a stop to direct radio communication between team principals and Race Control.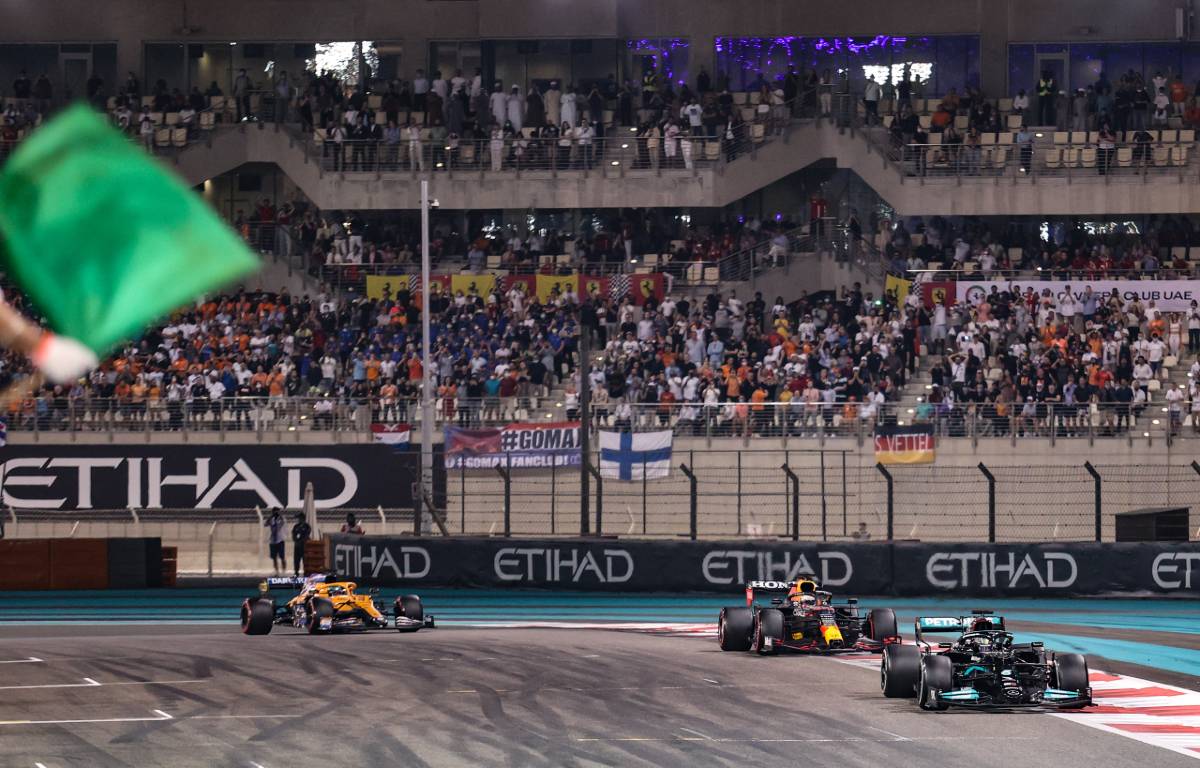 "I think everyone was pretty confused," Brown told RACER, referring to the events of Abu Dhabi.
"Obviously there were winners and losers in it. It's tough being a referee in any sport because half of the fans are going to agree with your call, half of them aren't.
"It seemed to deviate from what's happened in the past. I think if you look to Baku they red-flagged it right away. It didn't really change the outcome for us but I think in the off-season we need to review a lot of our regulations.
"If I pull back, I think there's too much inconsistency in regulations and how they're applied and when they're applied, driver penalties… You look at Lando [Norris] who doesn't touch [Sergio] in Austria, he tries him round the outside and he gets a five-second penalty and two penalty points.
"Then you have Max [Verstappen] and Lewis [Hamilton] who both go off the track [in Brazil] and 'Let them race.' I think we all have those stories, and it's difficult when it's subjective, but I think we need to take a step back.
"There were enough people disgruntled throughout the year that we need to look at the rules. And keep in mind that it's the teams who make most of these rules. So as you've heard me bang on about, I'd continue to like to see less influence from the teams, because we're the ones who developed half of these rules."
Brown agrees with Brawn's desire to scrap the broadcasting of radio communications between team bosses and the race director, which he feels were at times put on for the cameras.
This was a new feature of the race coverage in 2021, which inadvertently highlighted the many voices being fired at Masi, and therefore the pressure that this generated.
"I'm not a fan, especially with it being broadcast — which Ross has said is no longer going to happen — because you now see some team bosses doing things because the camera's on them," Brown stated.
"I think that's changed people's behavior, so I'm a supporter of what Ross says, I think that should be behind the scenes.
"Also, you have multiple people at multiple times going to Masi; at our team we have one person that talks to the FIA, that's it. So you get this piling-on effect. You shouldn't be able to bend the referee's ear in the way we can, and then you have multiple people bending the referee's ear, and then you add live on TV which adds another dimension to it, I don't think that's how a sport should be governed."
PlanetF1 Verdict
Brown urges an end to 'bending the referee's ear'
Zak Brown has urged the FIA to review their regulations before the 2022 season.