Brown urges Williams' owners to spend big
Zak Brown has told Williams' new owners they need to spend big if they are to work their way up the Formula 1 pecking order.
Williams were the subject of a buyout in August when Dorilton Capital took over the team that was founded by Sir Frank Williams, debuting on the F1 grid in 1977, and had been run by he and his family ever since.
Nine constructors' World Championships came their way between 1980 and 1997, with Williams drivers claiming seven individual titles during the same period.
But the last couple of years have represented very lean times, Williams finishing last of 10 in the constructors' standings in both 2019 and 2020, with Sir Frank and daughter Claire exiting as team principal and deputy respectively in early September.
McLaren CEO Brown would like to see a renaissance of the team with which his current outfit were particularly big rivals through the 1980s and 1990s – but warned that progress would only be made with substantial investment.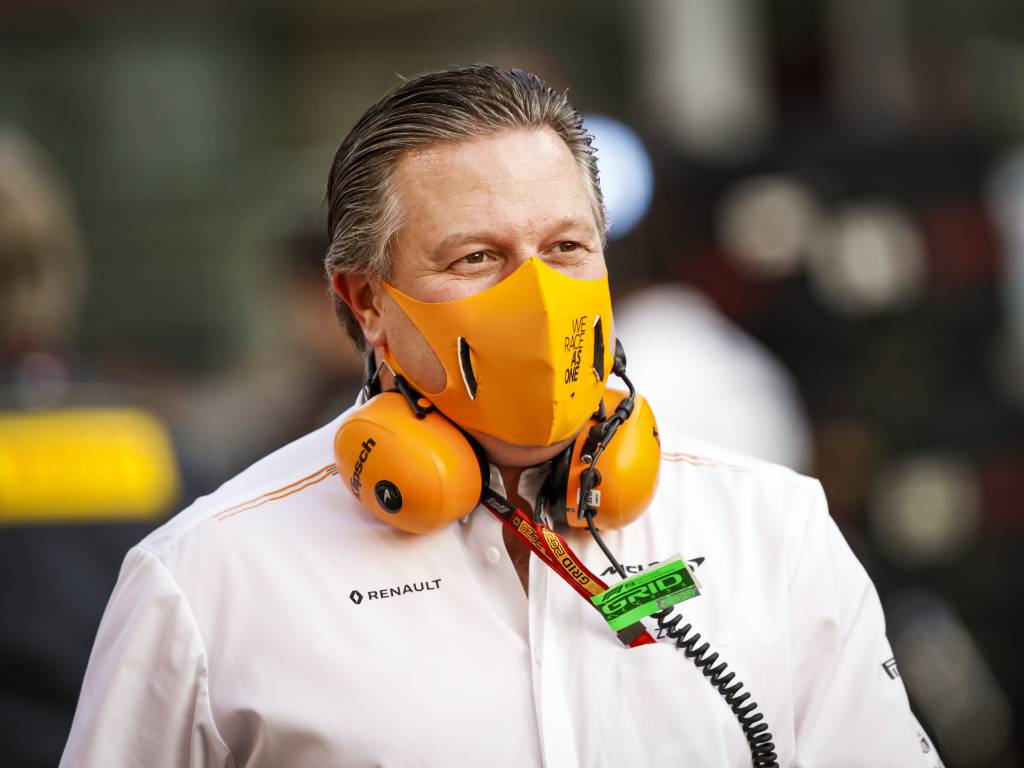 Get your hands on the official Williams 2020 collection via the Formula 1 store
"They are a great racing team," said Brown, quoted by Motorsport.com, about Williams.
"They will need to invest, the new investors, a lot of money. They are behind in revenue from finishing 10th in the Championship and don't appear to have much sponsorship.
"They have the people, the knowhow, the skill. They just need the resources, which they have lacked.
"So it will take some time, but I think they made a big step this year. While they didn't score a point, they were certainly in a position to a couple of times.
"There's no reason why they can't, but they will need to continue to invest in the team because it looks to me that they don't have the same level of revenue that we had.
"As we know in Formula 1, it takes money to go fast, so they just need to continue to get their chequebook out."
Williams' best chance of scoring points in 2020 slipped away when George Russell crashed out behind the Safety Car in the Emilia Romagna Grand Prix at Imola.
Both Russell and Nicholas Latifi recorded P11 finishes in the season just ended, the Canadian doing so three times, while the Briton achieved his in the Tuscan Grand Prix at Mugello.
The most recent point scored by Williams was for Robert Kubica's P10 in the 2019 German Grand Prix, but only after penalties were issued to both Alfa Romeo drivers hours after the race for using an illegal launch aid at the start.
Follow us on Twitter @Planet_F1, like our Facebook page and join us on Instagram!