'Honestly pure pleasure to drive on this track'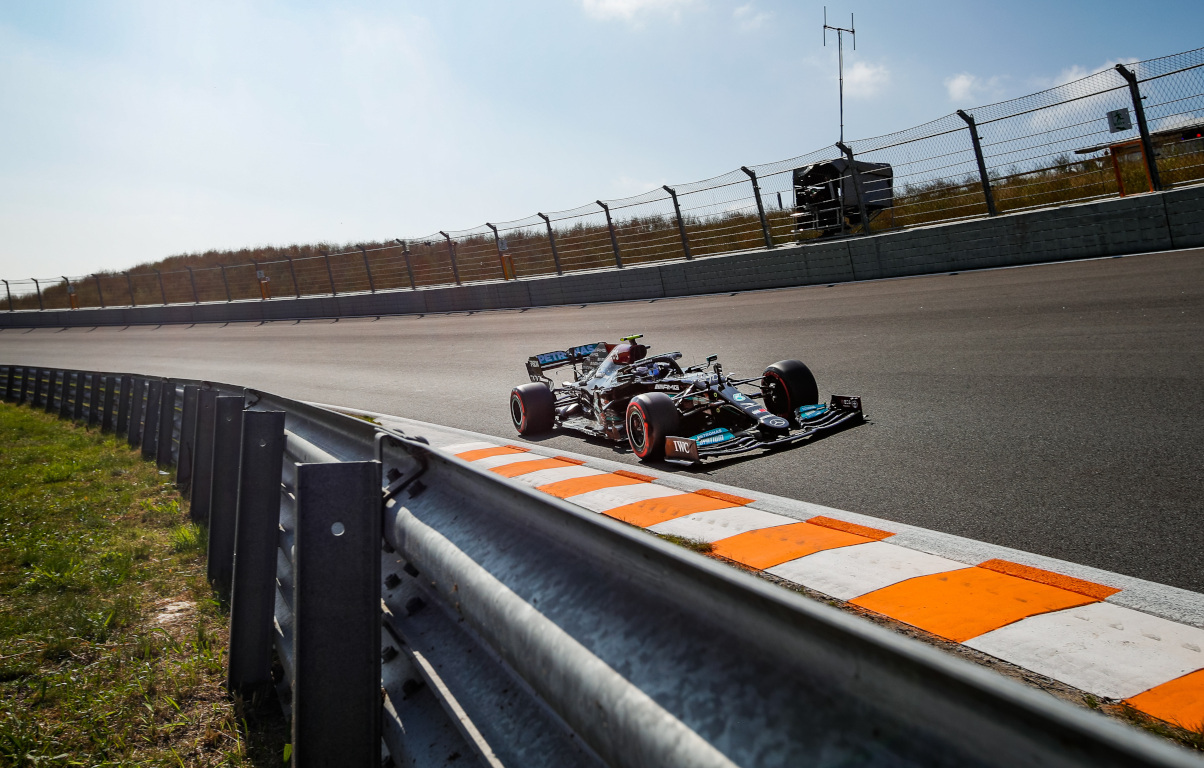 Racing around the Zandvoort circuit, Pierre Gasly said it was "like sliding in a toboggan" while Esteban Ocon called it "pure" driving pleasure.
Formula 1 returned to the Netherlands on Friday, the Zandvoort circuit hosting the first Dutch Grand Prix in 36 years.
The old school circuit proved to be a challenge for the drivers but one they all relished as they took on the old school layout with its narrow track and gravel traps.
But what really caught the eye was the banked corners.
The Zandvoort circuit has two of those, Turn 3 and the final corner is also banked, the banking up to 19 degrees.
Sebastian Vettel reckons Formula 1 should introduce a few more of those "exciting" corners at other tracks.
"They didn't change too much on the track which is good news," the Aston Martin driver said on Friday evening. "And the bits they changed, I think they've changed for the better.
"It's very exciting with the banking. It's not quite clear which line to take yet, but I've got a little bit more time.
"We should have more of that, camber corners, positive and not off-camber… I think it looks exciting and it feels exciting as well."
Pierre Gasly says lapping the circuit is "like sliding in a toboggan" while Mick Schumacher likened the track to a "rollercoaster".
Alpine's Esteban Ocon said it was "honestly pure pleasure to drive on this track. It's good fun, the banking but also just the layout in general It's pure fun!"
Race weekend this way →#DutchGP 🇳🇱 #F1 pic.twitter.com/NADC6wsnHW

— Formula 1 (@F1) September 3, 2021
The Mercedes drivers also relished their Friday at the Zandvoort circuit.
"Ah man the track is epic!" said Lewis Hamilton. "It's really fantastic.
"It brought back so many memories when I first got out there. I knew it was great when I was in Formula 3, but it's crazy in a Formula 1 car.
"The speed we're going through Turn 7, yeesh! It's a real racing circuit."
His team-mate Valtteri Bottas added: "I hope it's good fun to watch, as it's definitely good fun in the car. I really enjoyed it, those banked corners.
"There's many nice different corner sections here, especially the speed in Sector 3 through the corners is nice, I enjoyed it. It's a track with a nice flow – it's definitely not tricky to find the flow."