Zandvoort to add American oval-style last corner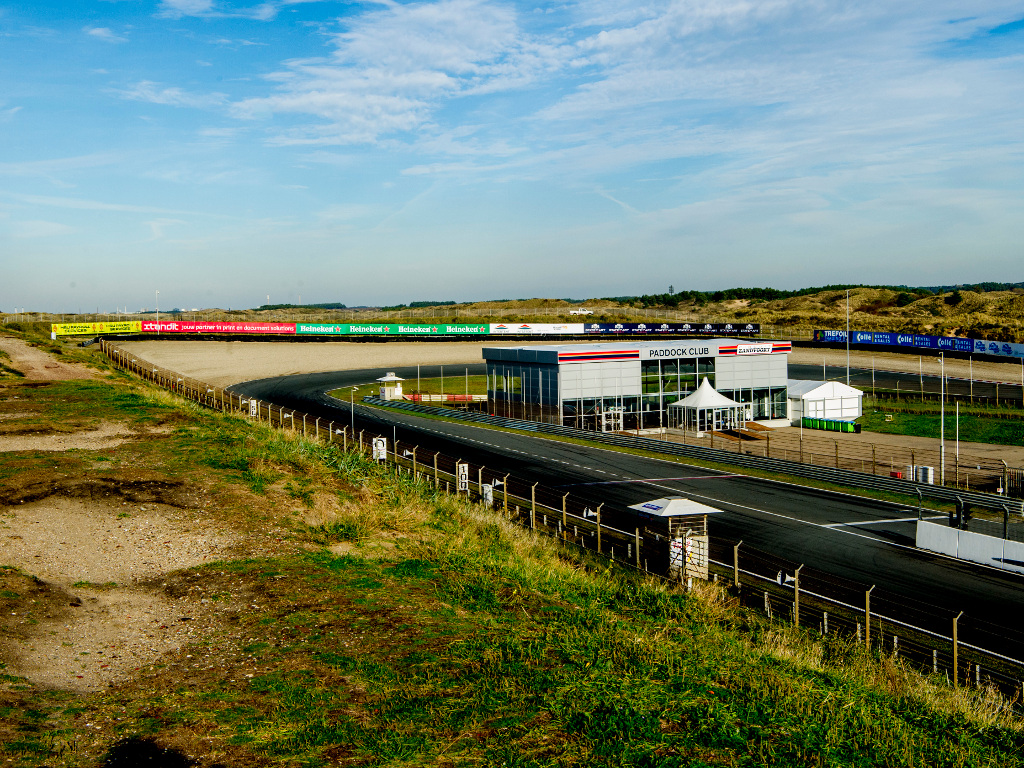 As part of the plans to bring Zandvoort circuit up to scratch for the Dutch GP next year, the banking at its final corner will be made twice as steep as Indianapolis.
Zandvoort has confirmed that the banking at the final turn will be angled at 32% – the equivalent of 18 degrees. This is twice as steep as the Indianapolis track which hosted the United States Grand Prix from 2000-07 where the banking was around 9 degrees.
Romain Grosjean spoke earlier this year when his F1 future was in doubt about his fear of racing on ovals, citing it as a reason why he would be reluctant to race on such circuits in IndyCar, so this news may not go down well with him.
But, Zandvoort CEO Robert van Overdijk believes the banked final turn will prove to be the "most spectacular part" of the revamped circuit.
Speaking to Dutch radio station BNR Niewsradio, he said: "That corner will for sure be the most spectacular part of our renewed circuit.
"The corner will be banked 32%. So the difference in height from the bottom of the corner to the top will be around four and a half metres. That's considerable.
"We are in fact making an American corner on an otherwise European circuit. That is absolutely unique."
Zandvoort's signature Hugenholtz corner will also be given a facelift to allow cars to race side-by side.
"The third corner [Hugenholtz] of the track will be banked as well for the F1 race," said van Overdijk.
"It will be made parabolic, so that two cars can get through the corner next to each other and more importantly at the same speed.
"The banking will vary between 8% and 18% for that purpose."
Changing the circuit too much from its original design does risk upsetting some in the motorsport community accepts van Overdijk, but he thinks the argument of "everything used to be better in the good old days" isn't true and that the circuit must adapt.
"Of course Zandvoort has a big name historically," he said.
"But if you want to keep the track exactly as it was, you really start from the idea that everything used to be better in the good old days.
"And of course that is not the truth. So I am not worried about that."
Follow us on Twitter @Planet_F1 and like our Facebook page.