Zhou Guanyu 'hopeful' on Alfa Romeo extension as team assess 2023 candidates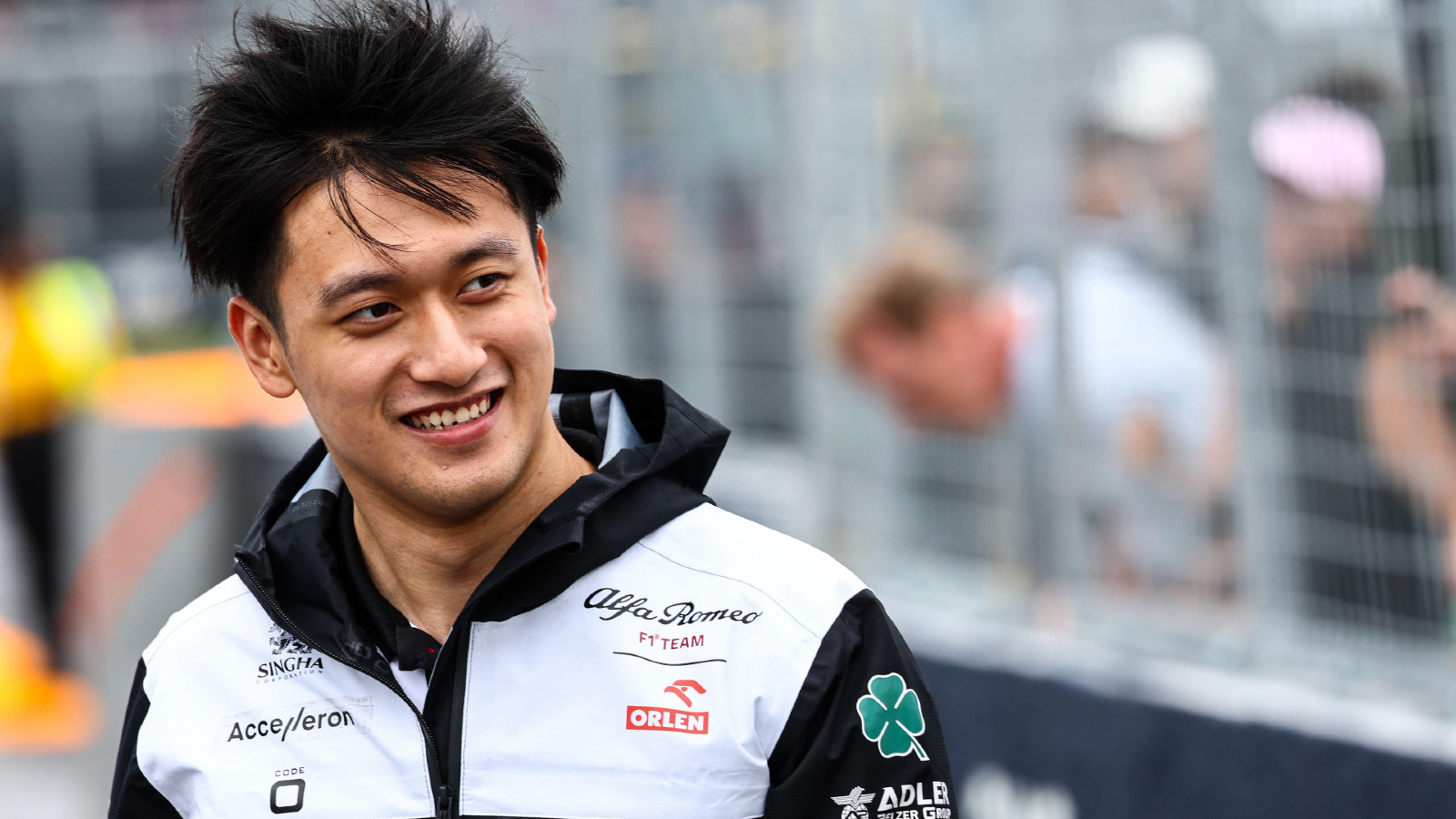 Zhou Guanyu thinks he has done enough to extend his Formula 1 stay into a second season with Alfa Romeo after receiving positive feedback.
The 23-year-old became the first fully-fledged Formula 1 driver to hail from China after he was chosen alongside Valtteri Bottas to form an all-new line-up at Alfa Romeo, replacing Kimi Raikkonen and Antonio Giovinazzi.
With Bottas on a multi-year deal at Alfa Romeo his 2023 seat is secure, but the same cannot be said for Zhou who is fighting for one of the four remaining spots on next year's grid.
Aside from Alfa Romeo, the trio of Alpine, Williams and Haas have open spots left to fill for 2023, whilst an opening could also appear at AlphaTauri should Pierre Gasly make the switch to Alpine.
Speaking to Spanish publication Mundo Deportivo, Zhou is confident he can retain his place at Alfa Romeo.
He said: "It is my first year in F1 and therefore the team is analysing my performance, but the feedback is promising and the team is very happy with the work I have done, and so am I with them.
"I am happy to work with them, I am enjoying it a lot. Nothing has arrived yet, but I hope we have good news."
Asked why he was not confirmed for 2023 at Alfa Romeo's home race at the Italian Grand Prix, he replied: "Well, because it's not decided yet.
"We have plans, one or two, and we have to decide on the contract depending on the feedback. We are talking about the future now and everything looks promising, but we have to wait."
The main reason behind Zhou's confidence stems from what he feels is a clear sign of progression as the 2022 season has developed and, had he gone back to the start of the campaign with the experience he has now, he believes he would be much more competitive against Bottas.
"I think I would have finished next to Valtteri Bottas, with him or a place behind him," he added.
"If we went back to the beginning of the season, especially to Bahrain, I finished 10th, but with the experience now, if Bottas was 6th, maybe I could have been 6th or 7th.
"But for my part the most important thing is to do the best I can with what I have now, and of course the retirements this year have not helped, because we would have easily finished more races in the points.
"But they are things that happen.
"I think that in the last few races I've improved at the starts and I'm happy about it.
"But for now maybe I have to try to take another step in the race.
"Other teams have made more improvements than us maybe, but we still have options to score and my goal has to be to score points every time."
Zhou Guanyu has done just enough to warrant another year
The 40-point gap which exists between Bottas and Zhou with six races left in the F1 2022 season paints a pretty bleak picture for the Shanghai-born rookie, but that does not portray an accurate representation of his debut campaign.
Sure, Bottas' vastly superior experience has shone through against his new team-mate, yet Zhou has shown enough signs of progression for him to justify his place on the grid for next year.
Five race retirements have certainly not helped his cause and, with Bottas bringing so much to the team, Alfa Romeo can afford to continue to take a more calculated risk with Zhou for at least another season.
There is still plenty of room for improvement and lots more for him to learn, but with a lack of credible links circulating it feels like it is a case of when, rather than if, Zhou's spot is confirmed for 2023.