Zhou Guanyu confirmed for second season with Alfa Romeo
Zhou Guanyu has confirmed he is staying with Alfa Romeo for a second season in 2023.
The Chinese rookie had been fully expected to remain at the Swiss-based team following an encouraging start to his F1 career.
That news is now official and leaves only three teams – Alpine, Haas and Williams – with a vacant seat for next year.
That situation could, of course, alter if Pierre Gasly, as has been rumoured, leaves AlphaTauri to join Alpine.
In an interview with Sky F1, it was put to Zhou he had some good news to share and he said: "Yeah, exactly. Next year I will be staying with the team for another year and it's amazing, of course, to have that so early in the year.
"I think the team are very satisfied with everything I was able to do and I'm happy with the job I was able to prove so far this season. Looking forward to having many more to come together."
Having scored a point on his debut at the Bahrain Grand Prix, the 23-year-old had to wait another eight races before he increased his tally, finishing eighth in Canada.
He was also on the mark last time out in Italy, bagging P10 to take his total to six points and sit 17th in the Drivers' standings.
That leaves Zhou still 40 behind his much more experienced team-mate Valtteri Bottas, but he has fared better than the Finn in each of the last four races.
Asked how he has found his first F1 season, Zhou, who credited the Halo device with saving his life in a terrifying first-corner crash at the British Grand Prix from which he miraculously escaped unharmed, said: "It's been tough and it's been a challenge, there's no doubt.
"But on the other hand, I am very enjoying my time here because of course Formula 1 is my dream. But then to be also fighting for points, fighting for the best we could for our car is always amazing to have.
"I've been through a lot of tough moments, like being in the points having DNFs, which is quite hurting, but it just made me a stronger driver. So I'm happy with all the stuff I've been through and still coming out with some decent results and qualifying performances."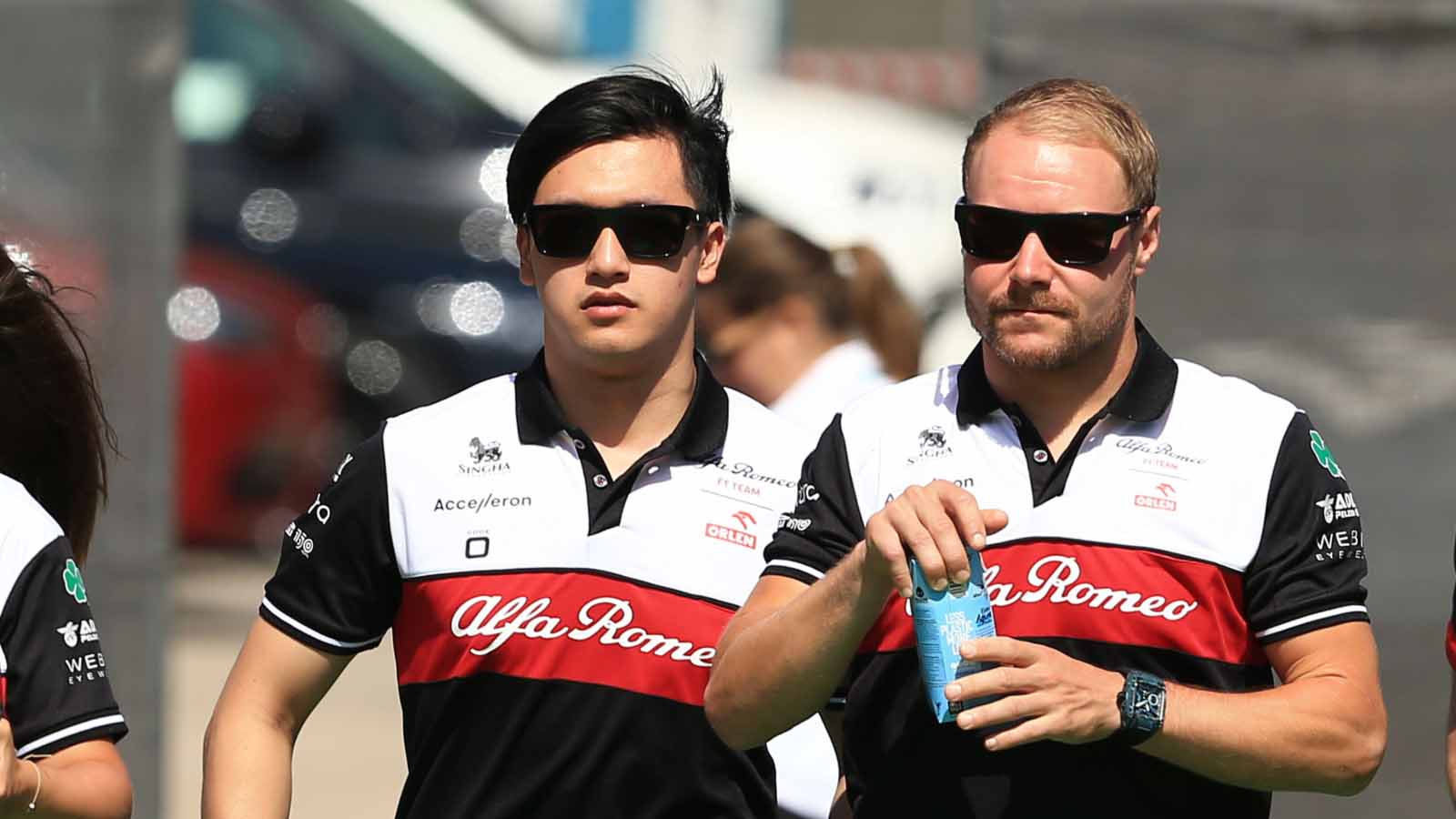 On working with Bottas, Zhou said: "He's been amazing. He's one of the best team-mates I've had in racing. I have such a quick and experienced team-mate who is also willing to help you with everything he has.
"I've learned a lot from him this season and he helped me quite massively during this learning curve so far. It's made me a big step of improvement so I'm very lucky to have him, and looking forward to another year working together."
Zhou Guanyu deserves to remain on the F1 grid
When it comes to problems at Alfa Romeo, their driver line-up does not feature high on the list. Indeed, we do not think it is an issue at all.
Bottas is a safe pair of hands, as he proved at Williams and Mercedes previously, with the experience and motivation to push the team in the right direction.
There were critics of Zhou being placed alongside him, but the Shanghai-born driver has shown he is anything but a mistake-riddled rookie. He has actually been very solid.
The fact he has fared better than Bottas at the last four races tells us two things. Firstly, that Zhou is certainly not out of place in F1.
Secondly, that Alfa Romeo's main trouble is the reliability of their car, for Bottas has retired from three of those four races. And it's five DNFs out of 16 for each driver this term – a rate of failing to finish at over 30% is really poor.
What Zhou will need to do now is keep performing well because there may be other ideas at managerial level regarding 2024 after Alfa Romeo sever their ties with the Sauber operation that run the team.
Read more: F1 2023 driver line-up: Who is confirmed for next season's grid?