Zhou glad to shut critics up with Bahrain performance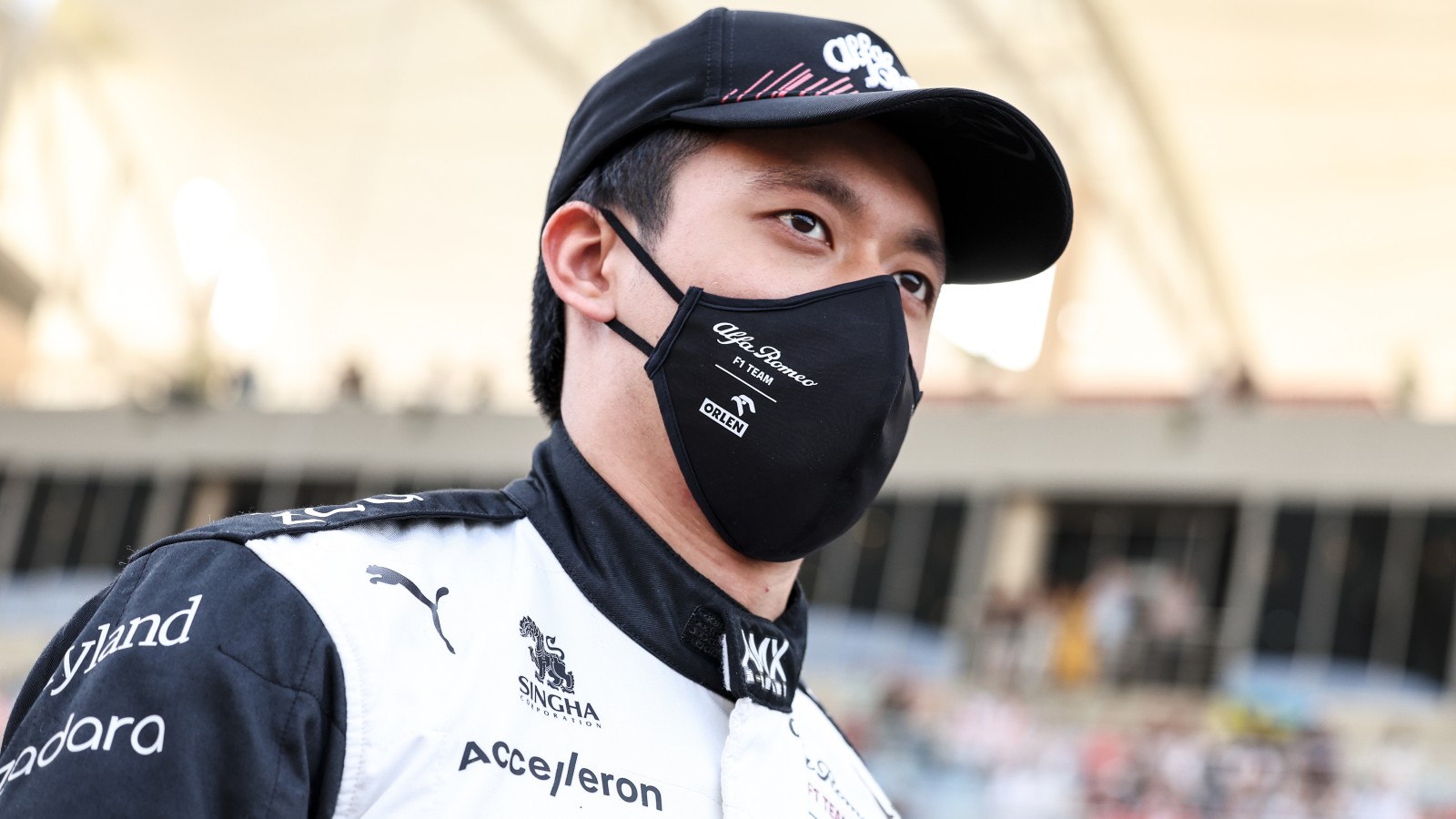 Zhou Guanyu wanted to close the mouths of critics over his Formula 1 call-up, and felt his point on debut in Bahrain proved he belongs.
Zhou enjoyed a successful career in the junior formulas, which included being the first recipient of the Anthoine Hubert Award for best rookie back in 2019 in Formula 2.
After three seasons in F2, which included five race wins, Zhou received the call from Alfa Romeo to step up to Formula 1 for 2022, off the back of his best season in F2 which saw him finish P3 in the 2021 standings.
But despite his strong showings, Zhou, as the first Chinese racer on the F1 grid, carried the tag of being a pay driver in the minds of some, especially since Alfa Romeo admitted that he opened the door to some lucrative sponsorship opportunities.
Nonetheless, Zhou acknowledged those thoughts and wanted to silence them.
So, he went about it in the best way by making Q2 in his first Formula 1 qualifying session, before working his way up to P10 by the time the chequered flag flew in Bahrain, meaning he scored a point on debut.
"I think once I signed the contract last season, for some reason people had some different thoughts about me being in Formula 1," he told reporters in Bahrain.
"But in my mind, I think I have done everything I need to do to have a seat in F1. This season, I wanted to get into Q2 so I can close their mouths. Today I'm just so relieved, as I went from P15 to P10, but it was more like P20 to P10.
"I think that is the best answer. I don't talk too much trash, but I will just focus on my job."
Alfa Romeo started the 2022 season right up at the business end of the midfield, with Valtteri Bottas qualifying P6, recovering from a terrible start to finish the race in that position.
Team boss Frederic Vasseur believes this showed a "resilience" in the team to go alongside skill, as well as demonstrating strong outright pace to mount such a comeback.
"Coming home with two cars in the points in the first race is the perfect way to start the season," he said as per the Sauber Group website.
"The team has demonstrated skill but also resilience as we came back from a poor start, but stuck to our plan and made a lot of progress through the field. In a sense, this is an even more promising sign as we were able to mount a comeback, which means our car is genuinely competitive.
"We are aware the season ahead is going to be a long one and that our rivals will challenge us already next week, but we have a very good result on day one and that's a big boost for everyone at the team.
"In particular, I am very happy for both Valtteri and Zhou: to have such a result on their first race with the team is the best way to start our relationship. We will aim to build on this night as we keep developing our car and keep fighting at this level."
Alfa Romeo surprise with double points
Alfa Romeo had a positive weekend, with a double points finish in Bahrain.