Zhou reflects on his horror crash at Silverstone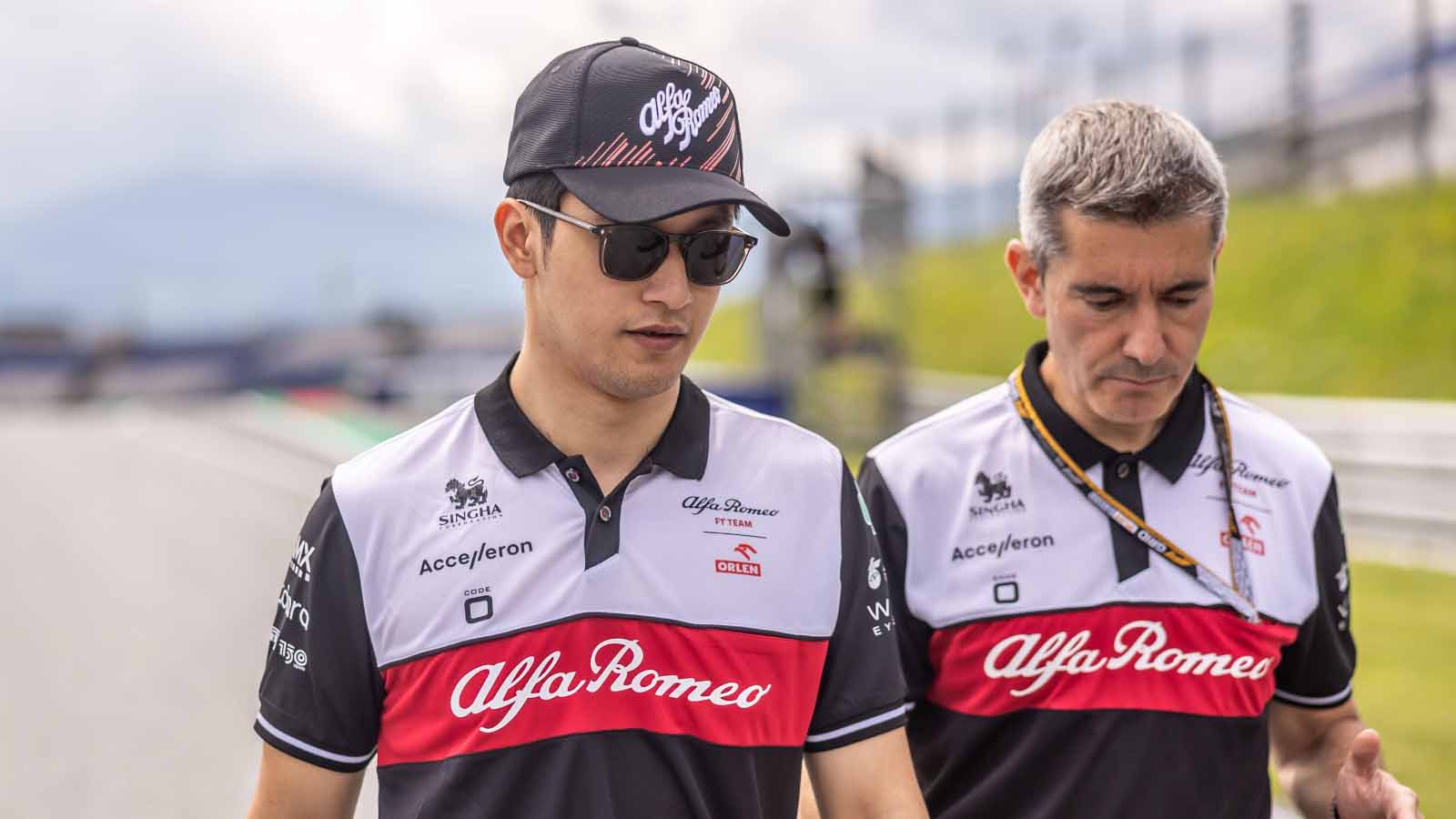 Zhou Guanyu explained how his main aim is simply to get back behind the wheel of his Alfa Romeo quickly, in the aftermath of his horrific crash at the start of the British Grand Prix last weekend.
The Chinese driver was involved in a freak incident at the start, tagging wheels with Pierre Gasly and colliding with George Russell in such a way that flipped him upside down and careering towards the barriers at Abbey.
But rather than hit them, the trajectory of his car flipped him over the tyre wall and into the catch fence behind the track, leaving him stuck in his car on his side.
He reported back quickly to his team that he was okay, and took up the story of how the action unfolded from his point of view while he was wedged between the fence and tyre barrier.
"He [a marshal] was obviously making a conversation with me," Zhou told media ahead of the weekend, per Motorsport.com. "He was making sure I was conscious and everything was okay, remembering what happened. So I remembered everything, and I felt okay.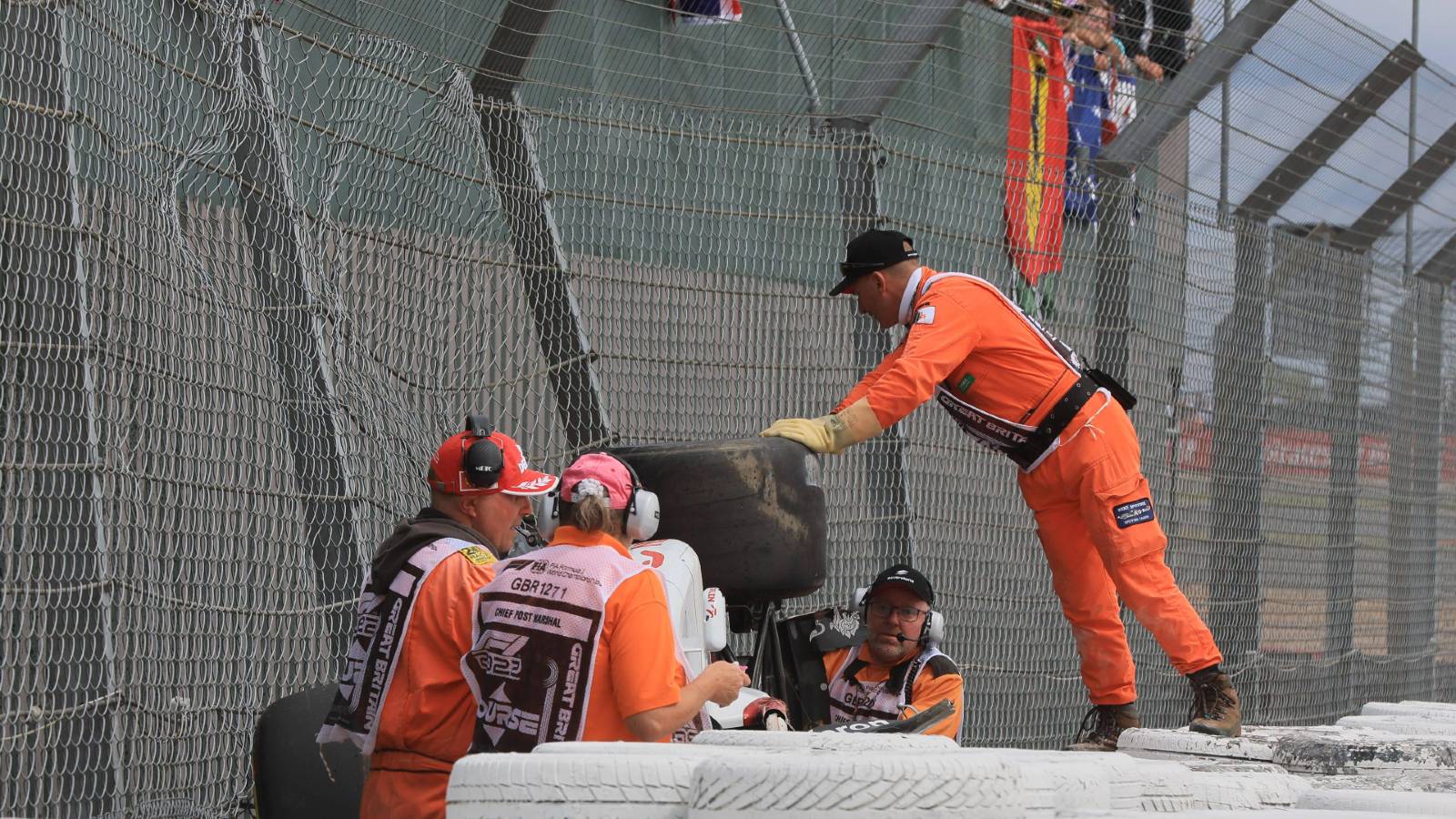 "I had to kind of slide myself a little bit out. So at least to have my leg, my feet already kind of out and on the top of the seat. And they were able to pull me out.
"I didn't realise I was between the barriers. I was thinking I was next to the barriers. But I was actually between the barrier and the fence, which I don't know how I survived.
"But then looking back then obviously I saw the Halo saved me for that."
The Alfa Romeo driver admitted that he's pleased to have another race to get stuck into so quickly after his accident, not leaving time to dwell on what happened to him – and he was roundly greeted by his fellow drivers during their media rounds on Thursday, checking in on his wellbeing.
Zhou confirmed he has passed the necessary medical tests to be able to go racing once again at the weekend, and while some may have been traumatised after such an incident on track, he was ready to get going once he had taken in a day or so of rest and relaxation.
"Already on Sunday, I watched the race back. I didn't feel sick watching it, or have that feeling," he explained.
"So I feel like I was able to kind of digest it a bit myself, so I was happy just to have one day off, and straight back into checking my physical condition the next day on Tuesday back home.
"For me, it wasn't a concern. Obviously there's times when you do something and you need a bit of mental help. But this time I don't feel it was needed."
All hail the Halo after Zhou crash
Without the Halo on his car, Zhou Guanyu's crash could well have had tragic consequences.