Zhou Guanyu feels no need to worry about keeping seat for 2023
Despite Theo Pourchaire announcing that this season will be his last in Formula 2, Zhou Guanyu doesn't seem at all worried about losing his Alfa Romeo race seat.
Zhou joined Alfa Romeo at the start of this season, signing a one-year deal with an option for a second but, with pundits suggesting his time with the team could be brief, Sauber junior Pourchaire is waiting in the wings.
While there had been rumours of Pourchaire stepping up to F1 this season already, team boss Fred Vasseur wanted the teenager to have another season in the junior formula which left Alfa Romeo a driver short.
The team signed Zhou with the Chinese driver making a case for himself retaining the race seat as while he has only scored twice, he has been robbed of top-ten opportunities through reliability issues and should have more points than his current five.
Zhou or Pourchaire for Alfa Romeo next year?
Alfa Romeo have a decision to make about whether to stick with Zhou Guanyu, or promote Theo Pourchaire from their academy.
As such the driver says he is not worried about 2023 and will begin with Vasseur after F1's summer break.
"Right now, I don't feel I need to worry about next year, even though I think around summer time, Spa, is the time to talk about the future," Zhou said.
"But still so far, it's been quite well settled down, and I feel in general I'm not too worried about [what] is going to be next year, if I'm going to have a seat or not.
"I feel like if I can keep going the way I am, and keep getting better race by race, I see no reason why I shouldn't stay here."
The 23-year-old went into the summer break assured by Vasseur that he is moving in the right direction, but the Frenchman did hint that he wants to wait a few more races before deciding his full 2023 line up.
He told Motorsport.com that it is "important for [Zhou] to be focused on the next four or five races" and score a few more points.
He added: "He knows the tracks. I was a bit scared with the sequence of Montreal, Imola, Baku, and so, because he didn't know all the tracks and they were not easy ones. He did well.
"I think at this stage, we had too many issues on the reliability side, but he did well. I'm quite confident with the next couple of events that he will quickly learn the track."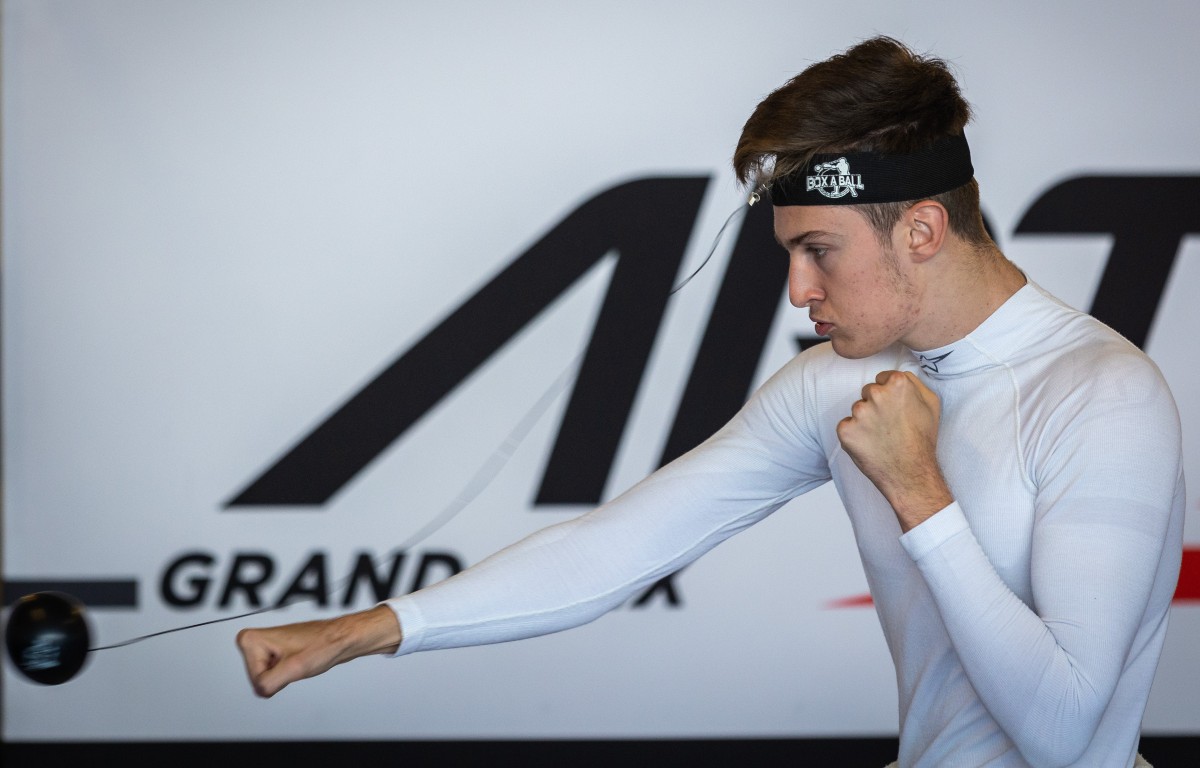 Alfa Romeo spoilt for choice with Zhou and Pourchaire on the books
With Valtteri Bottas confirmed for 2023, Alfa Romeo now have to decide who will be his team-mate and the Hinwil team is spoilt for choice.
Zhou is keen for a second season with the team and has three things going in his favour.
Not only has he already proved he can score points in Formula 1, he also has knowledge of the car and brings with him sponsorship from China – for a team like Alfa Romeo the latter is a worth a lot.
However, he is up against stiff competition in Pourchaire, who announced earlier this week that this season would be his last in Formula 2.
"This is my last season in FIA F2 for sure," he told France Racing. "I won't do another season. Two seasons in a championship is enough for a driver."
He admitted in that same interview that he doesn't know what 2023 holds for him, whether he even has an opportunity to race in Formula 1.
On his side of the equation he has a long-term relationship with ART Grand Prix, founded by Alfa Romeo team boss Vasseur, has won races in both his seasons in Formula 2 where he is currently second in the championship, and as a Sauber junior the company has already invested a lot of money in his career.
Two viable candidates, one seat.
But given Zhou's performances and Pourchaire's age, Alfa Romeo could do what Alpine did with Oscar Piastri and hand out a a reserve role where he spends the season testing for the team and then gets a promotion for 2024.
Vasseur just needs to make sure that contract is airtight.