Zhou 'ticking all the boxes' but needs more points
Zhou Guanyu is ticking all the right boxes with Alfa Romeo, team boss Fred Vasseur going as far as to say the rookie is doing a "perfect job".
Joining Alfa Romeo on a one-year deal, Zhou knew from the get-go that he was signed as a stop-gap for Sauber protégé Theo Pourchaire, and the pressure was on.
The driver has, according to Vasseur, risen to the challenge.
"We had some targets at the beginning to go into Q2, to score points in the season and so on, and he is ticking all the boxes," the Frenchman told Motorsport.com.
"So far he did Q2 at the first race and he scored a point in Bahrain. Then he was able to improve step by step, even though we had on all sides some issues with reliability.
"We didn't tell him, but I am more than pleased that he scored points in Montreal because he deserved it. And so far he's doing a perfect job.
"He's doing a perfect job in the car but outside of the car also, because he is a very good team player, a very good teammate. He's always bringing extra motivation to the guys, he has a positive attitude, and this for us is a good push."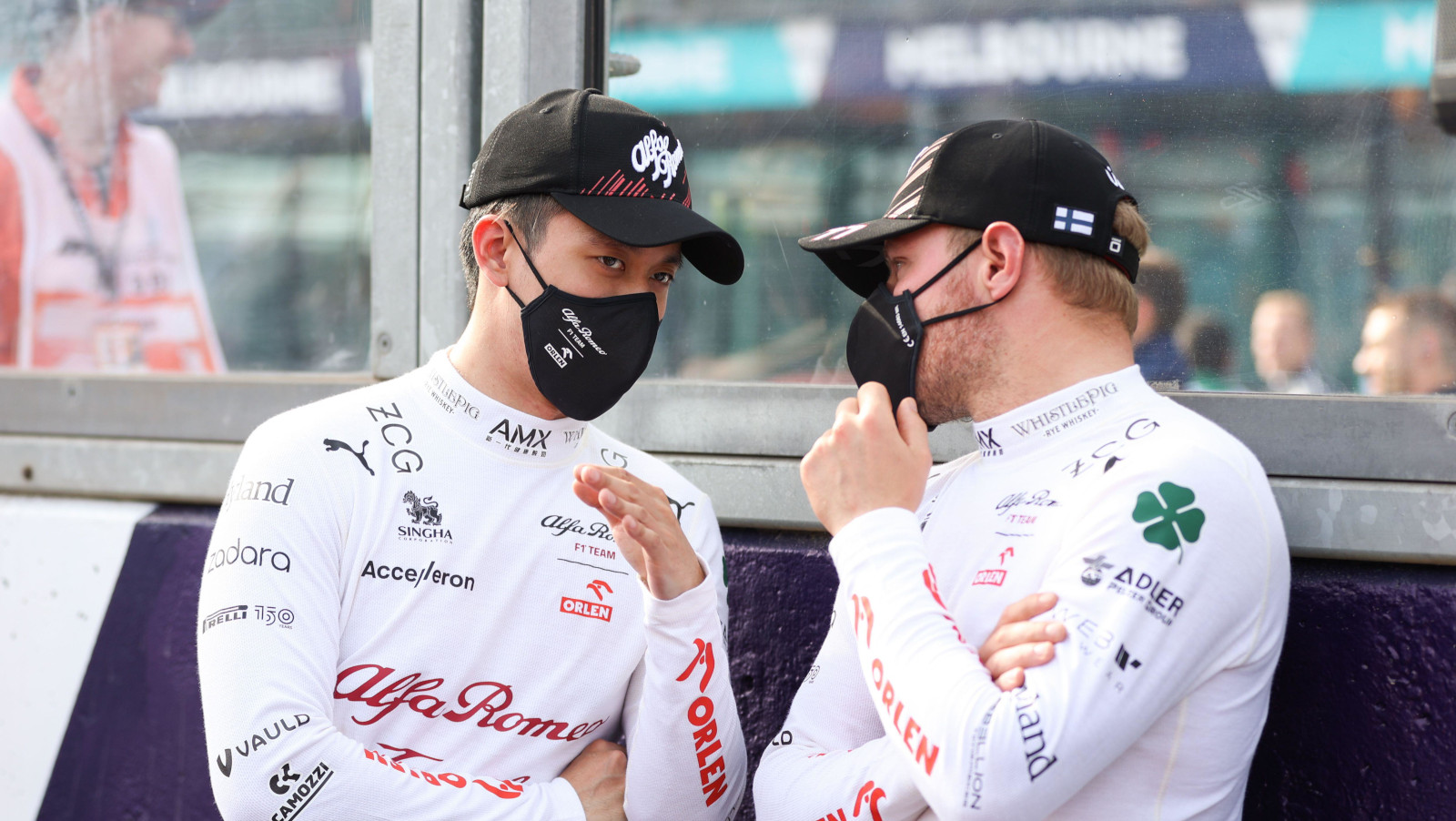 Now Vasseur has urged his driver to start scoring points on a regular basis.
Zhou has two top-ten finishes, although it must be noted that three of his four retirements have come from car, or engine, problems.
As such he has just five points compared to his team-mate Valtteri Bottas' 46.
Vasseur, though, wouldn't quite say the pressure is on the Chinese to score more points.
"Pressure is not the right word, but at least stimulation," he said. "For if you want to fight with Alpine or McLaren, we need to score points with two cars, this is mandatory.
"And also it's a matter of stimulation and performance in the team, because Valtteri also needs someone alongside that is able to push him, to give him sometimes some shit.
"And for us, it's also important to have the second car to play with the strategy and so. Again, I think on every single point he's there. And even in terms of car development he's now at the level that he can bring his own stone to the system, to have his own contribution.
"That's an important step for us also, to have two cars scoring points."
As for 2023, Vasseur has yet to decide whether it will be Zhou or Pourchaire alongside Bottas in Alfa Romeo's line up.
"Everybody is more than pleased with what he's doing today," he added. "For me it's a comfortable situation to have a couple of drivers in the pipe doing good results and so.
"But Zhou has to be focused on himself and focused on Zhou. I'm more than pleased with the job done."
Alfa Romeo can be proud of 2022 recovery
Alfa Romeo are one of the big turnarounds of the 2022 season so far, and they'll be hoping for it to continue.