F1 Quiz: The 2005 San Marino Grand Prix starting grid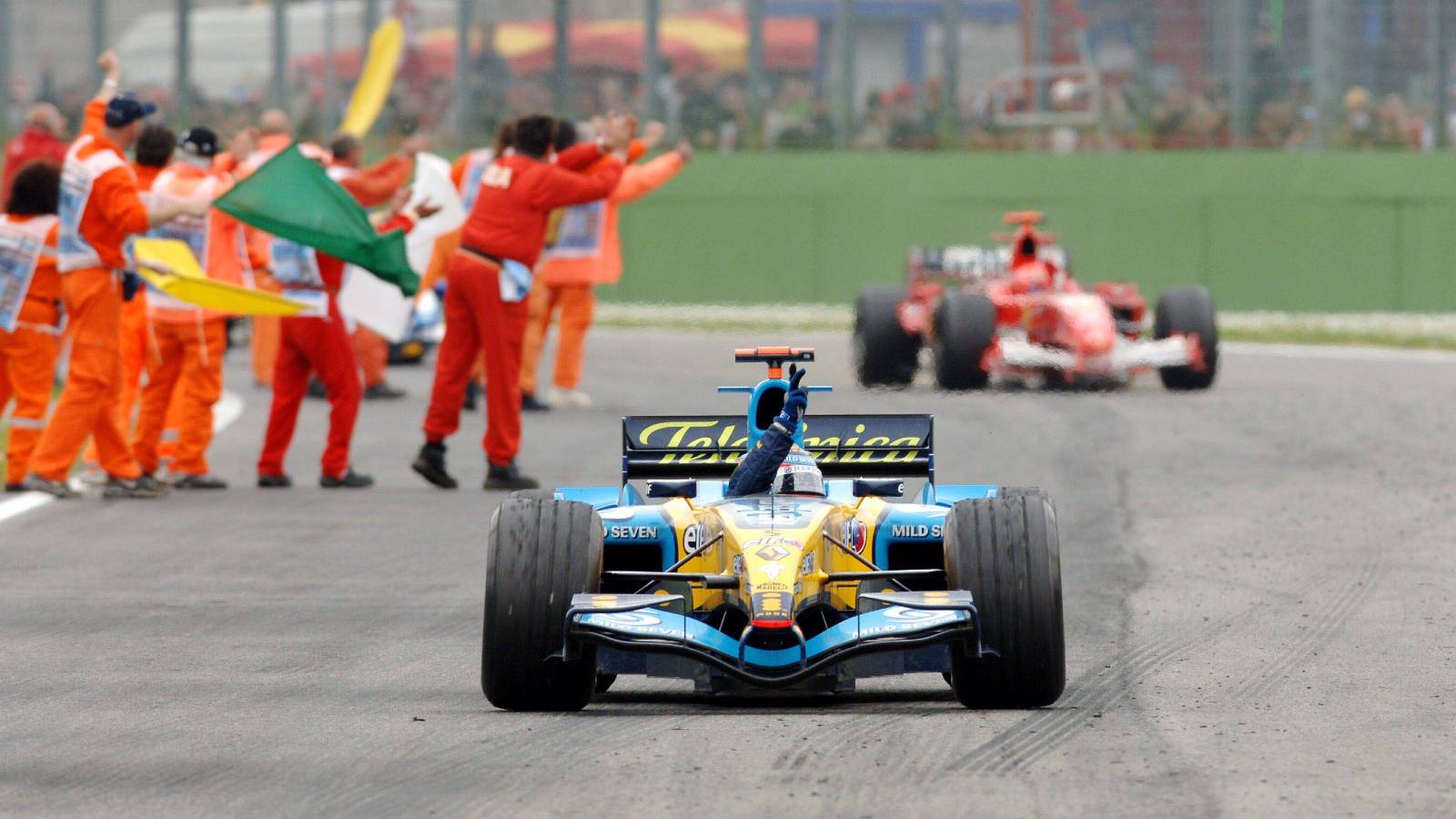 How well you do know your Imola history? It is time to find out as we challenge you to name the 2005 San Marino GP starting grid.
The 2022 Emilia Romagna Grand Prix at Imola is fast approaching, but while we are all eagerly anticipating the action which this event will provide in the near future, for this quiz, we are taking a trip into Imola's past.
Without doubt the 2005 San Marino Grand Prix was one of the best Formula 1 races seen at Imola, as Michael Schumacher harried Renault's Fernando Alonso, looking to deny the Spaniard the win.
Alonso held on, taking the victory by a margin of only 0.215s, his third of a three-race winning run early in that title-winning season.
But, this quiz of course is not about how the race finished, instead, it is all about how it started. Can you remember how the grid lined-up for the 2005 San Marino Grand Prix?
That is today's challenge then, but remember, you can try your hand at any of our quizzes, just type 'F1 quiz' into the search bar on PlanetF1 to access them.
Make sure you also tackle Sportword, Planet Sport's edition of the five-letter, six-guess word game which gives you a different Formula 1-related word to find every day.
For now though, it is time to piece that 2005 Imola grid back together. You have 10 minutes on the clock, good luck! Make sure to let us know how you got on in the comments section.