F1 quiz: Every Daniel Ricciardo podium finish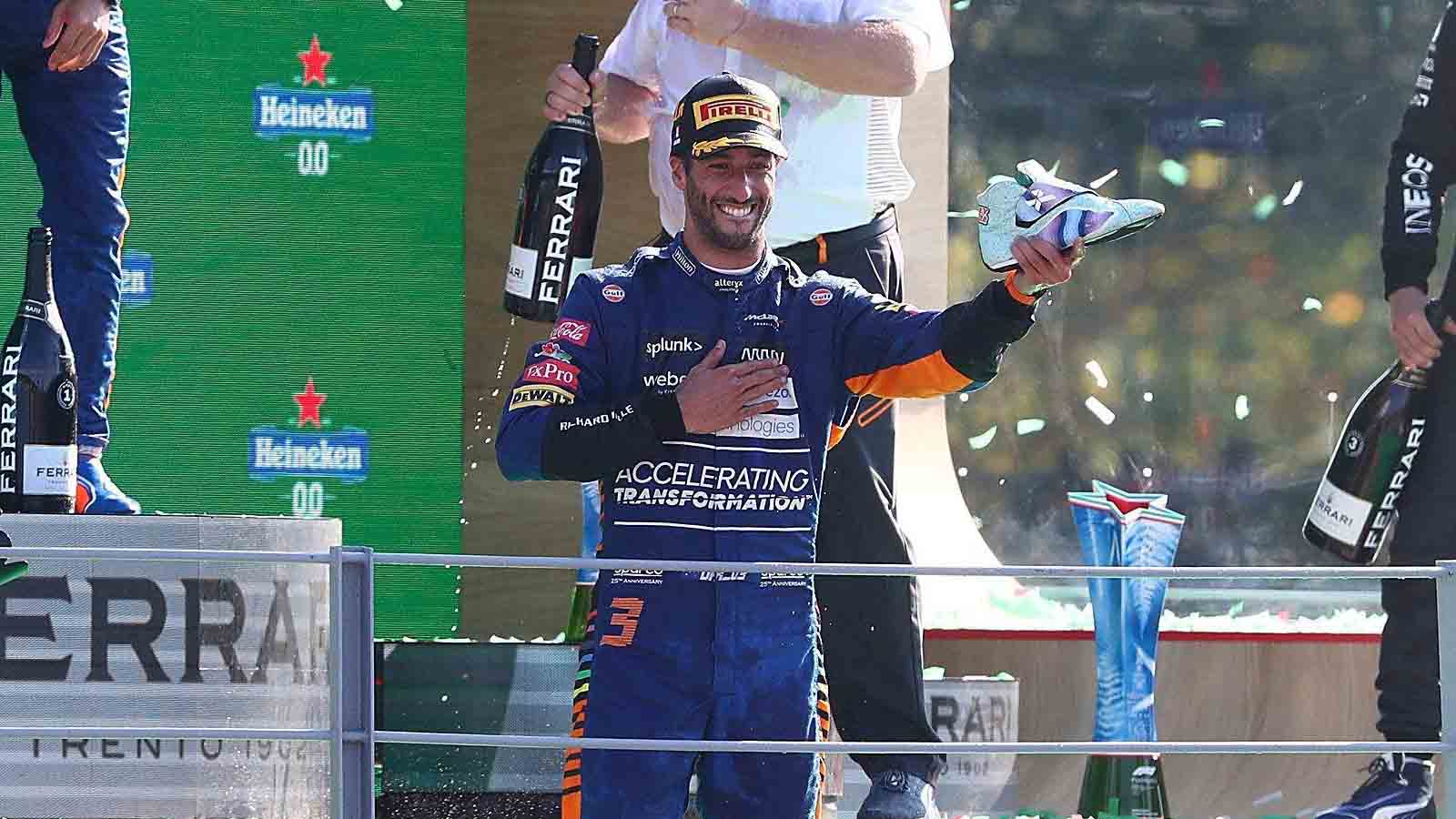 Daniel Ricciardo has been under the spotlight for the wrong reasons of late, but this F1 quiz challenges you to name every time he's featured on the podium in the sport.
The McLaren driver's future in Formula 1 has come under increasing scrutiny after failing to match Lando Norris for most of his time with the team so far, but the man himself is keen to prove people wrong and get back to his best – which we all know puts him up there with the best in the business.
He's won eight races among 32 podium finishes in total, meaning the shoey has been done on plenty of occasions, and that forms the basis of this F1 quiz.
Can you name each of the times Ricciardo has finished on the podium? You'll have a couple of clues to help you, being where he finished on that particular podium and the year in which it came.
We're looking for the nation in which the race took place, so there should be plenty of scope to be able to get your answers in.
After you give this F1 quiz a try, why not head back to one of our Guess the Grid challenges? Our most recent one asks you to name the 20 starters of the rain-sodden 1996 Spanish Grand Prix at Barcelona.
Don't forget, you can also tackle the challenge of Sportword every day on PlanetF1. It's a five-letter Formula 1-related word to guess every single day within six attempts.
For now though, you have seven minutes. Best of luck!
[Answers correct as of the 2022 Monaco Grand Prix]