F1 quiz: Every driver to race for Jordan in their time in Formula 1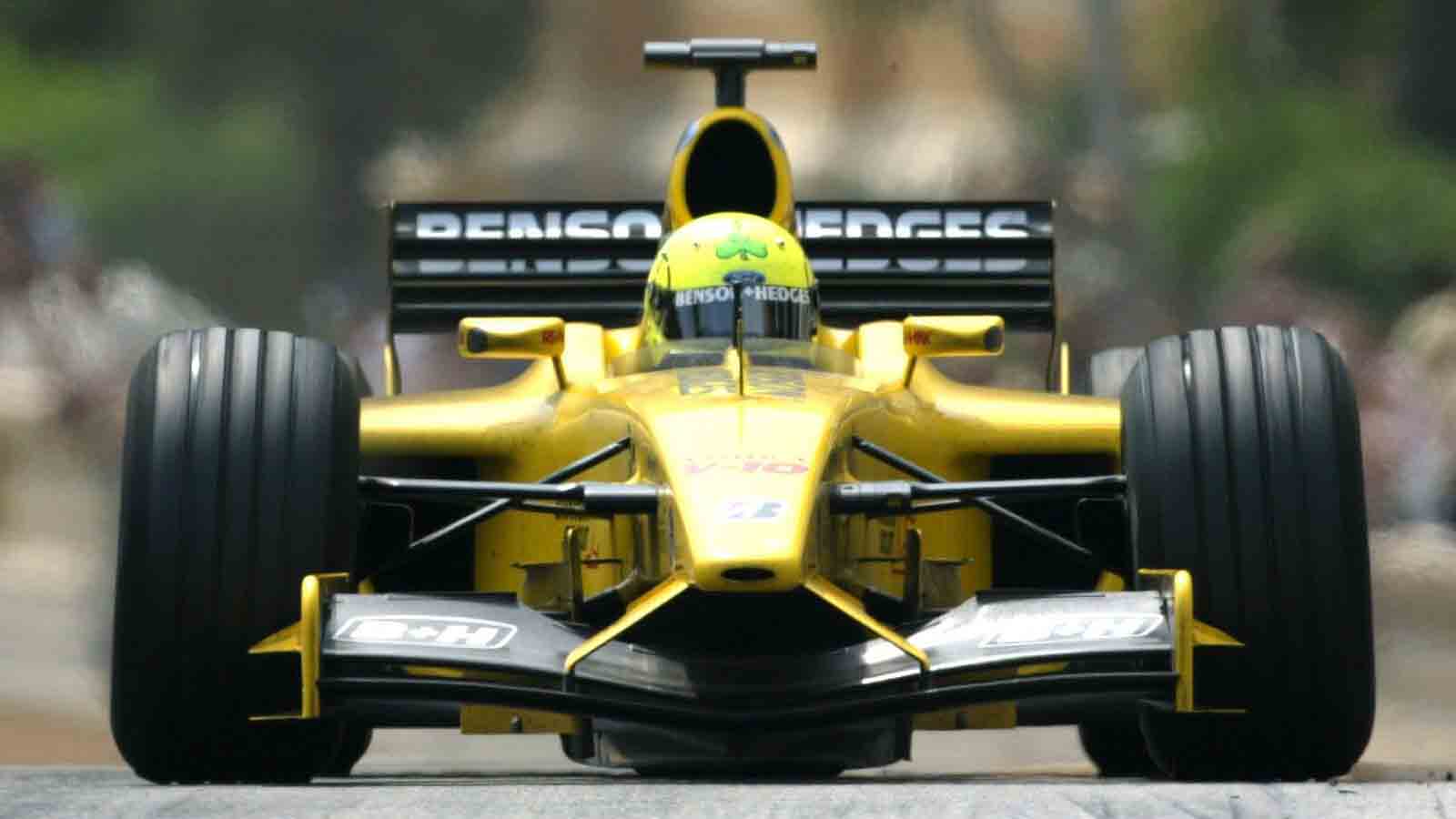 In terms of our F1 quiz collection here on PlanetF1, this one we have put together on Jordan is definitely one of, maybe the most difficult, of the lot so far.
What we are after specifically is for you to name every driver to have started a race for Eddie Jordan's team – and there is a total of 30 to get, and they are not easy at all.
This could be because that in the 1991 and 1993 seasons respectively, 11 of these drivers appeared for Jordan for differing numbers of starts. ELEVEN. Eddie certainly was not shy in shaking things up if they needed to be.
We have not done a 'minimum of five starts' element to this F1 quiz because, well, who doesn't love a challenge? If you get every one of these drivers, you either have extremely wealthy knowledge of this team, or Wikipedia has come to your rescue. Hopefully, it will be the former.
In there is an extremely famous example of a one-time Jordan starter, we will tell you that much, as well as certain drivers whose Formula 1 careers were not quite as long or illustrious, before the team was taken over by Midland in time for the 2006 season.
Team Silverstone has raced under various guises since, with what was originally Jordan now owned by and racing under Aston Martin.
Should you want any more brain-teasing after you have attempted this quiz, have a go at Sportword. It's Planet Sport's guessing game where you have six attempts to get a different Formula 1 term every day.
But as for this, we wish you the best of luck, because you are going to need it this time.
Try another: F1 quiz: Every Formula 1 driver to win multiple Italian Grands Prix