F1 quiz: Every tyre manufacturer in F1 history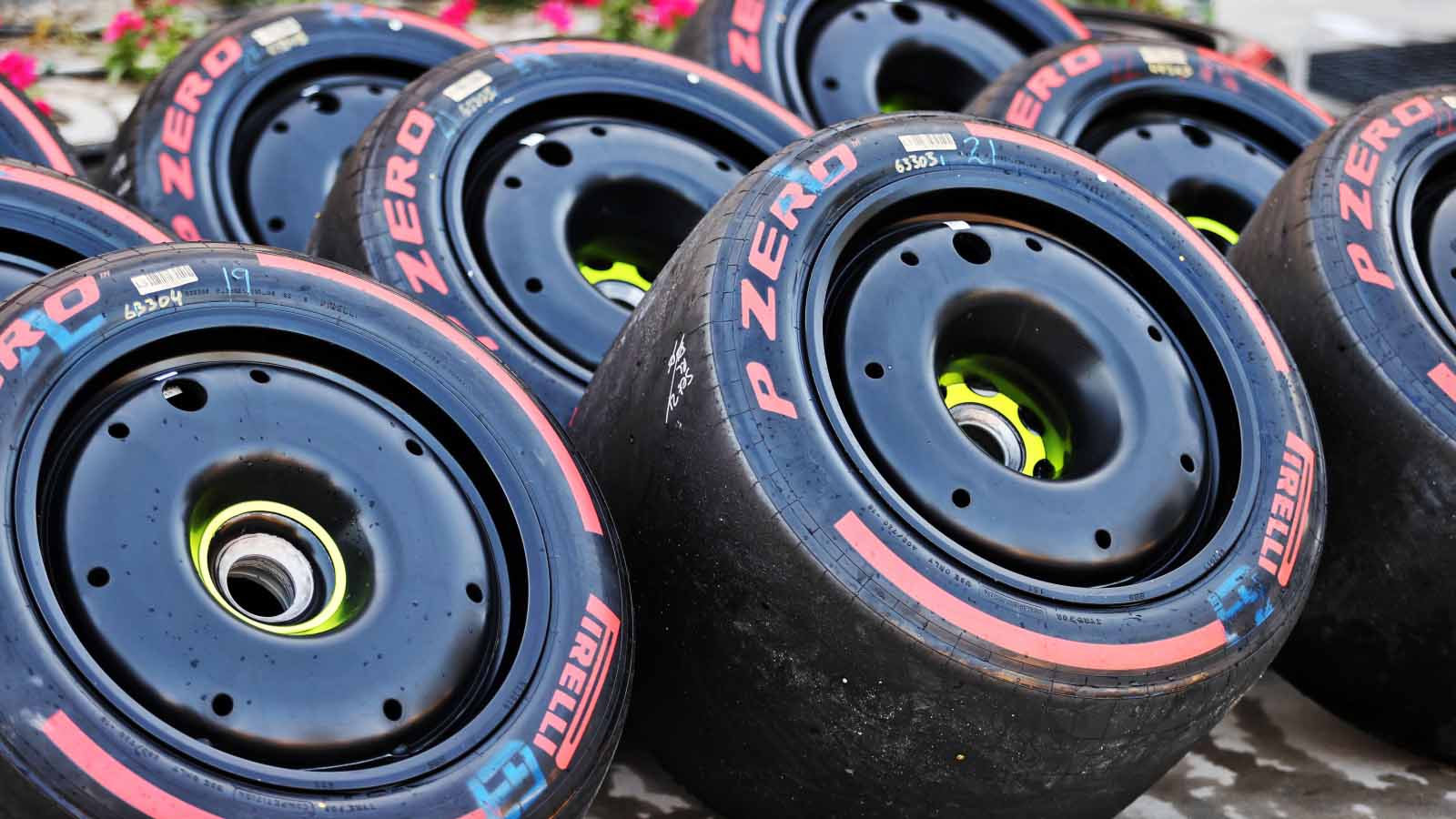 There have been nine different tyre manufactures used in Formula 1 history. For this F1 quiz, can you name them?
In Formula 1, there are so many components at play that can have a big effect on the performance of the cars. One of them, very understandably, is the tyres.
There are different compounds depending on the conditions – on a dry track, the tyres are slicks with no grooves. When it's wet, they have tyres with tread to be able to traverse the trickier conditions.
On top of that, there are also variations of the dry and wet tyres. The dry tyres have three variations on a race weekend – hard, medium and soft compounds. The softs are quicker and have the most grip but are the least durable, while the hards are the reverse.
As for wet weather tyres, you have intermediates and wets. The intermediates are for light standing water, while the wets are for heavy standing water.
Of course, that is how we know the tyres these days.
Throughout F1 history, there have been multiple variations of tyres used, as well as brands. Nine different brands have been used since the Formula 1 era was introduced in 1950.
There have been tyre wars in the past, with two or more manufacturers on offer for the teams that season.
And there have been incidents with problems related to one tyre manufacturer as well. See the 2005 United States Grand Prix controversy for more on that.
However, for today's F1 quiz, we challenge you to name the different tyre manufacturers that have been used in Formula 1 history.
If you like this quiz, why not try one of our other challenges, Guess the Grid: 1996 Spanish Grand Prix.
We have the daily Sportword as well – Planet Sport's word guessing game where you must work out the F1-based word in six guesses.
But be sure to give this a go first. Good luck!