F1 quiz: Guess The Grid for the 2008 Singapore Grand Prix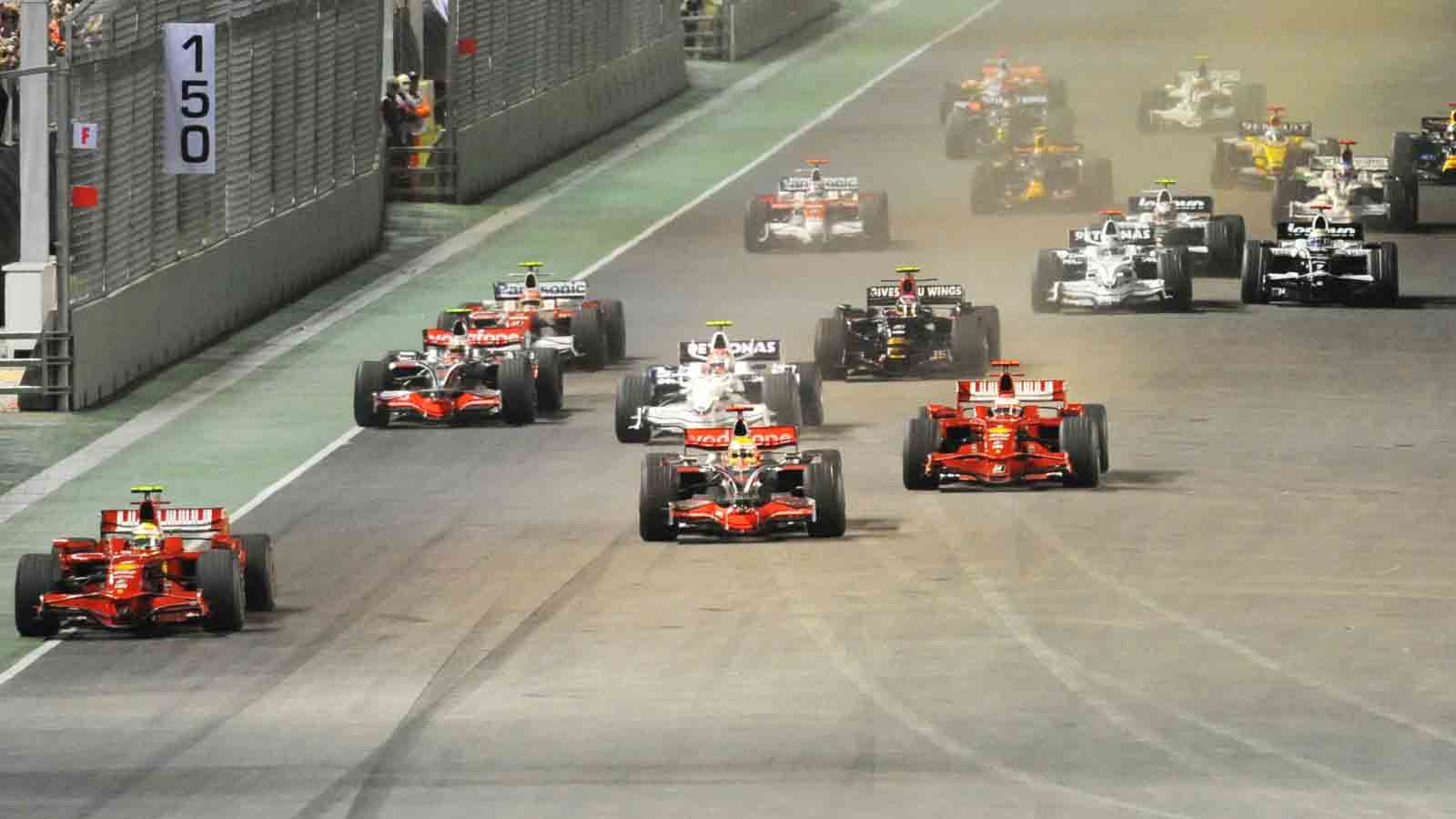 This F1 quiz takes a look at what was a landmark race in the sport for a number of reasons, but your challenge is to name who started in it.
Formula 1's first visit to Singapore brought the tantalising idea of a night race in the sport to a reality, with the cars driving around the tricky, technical and physically demanding Marina Bay Circuit for the first time.
But for anyone who needs a clue about the circumstances in the way this race played out, only one word will spring to mind – Crashgate. That is the only hint you will be getting!
It was a race that later resulted in ramifications beyond the track, but on it that weekend, the World Championship challengers topped the grid to begin with, and the race that followed was nothing if not dramatic.
Formula 1 will return to Singapore for the first time since 2019 after two weekends off following the Italian Grand Prix, starting off a double-header which will also see a return to Suzuka after a two-year absence due to the Covid-19 pandemic.
Should you need anything else to tantalise your quizzing taste buds, make sure you give Sportword a whirl – it's Planet Sport's word guessing game where you have six guesses to work out a different Formula 1 term every day. But be warned, they are not always easy to get!
We also have a significant F1 quiz back catalogue for you to play as well, so why not try another of our Guess The Grid offerings when we ask you to go further back into your memory banks to remember the line-up for the 1987 Hungarian Grand Prix.
As for right now, we wish you the best of luck!
Watch: Torquing Point: Max Verstappen wins at Monza, Nyck de Vries shines on Formula 1 debut