Guess the Grid: 1995 Hungarian Grand Prix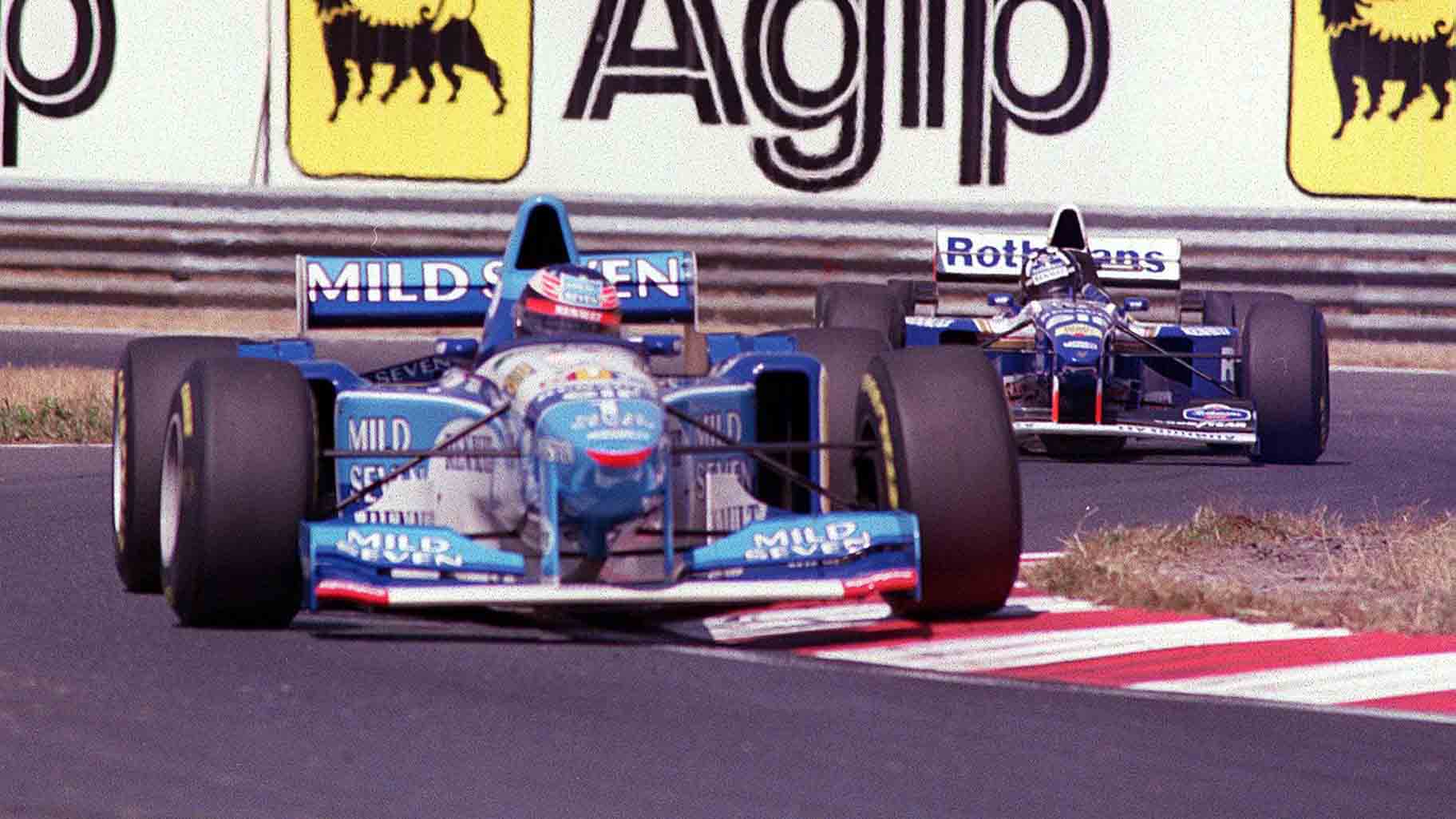 Formula 1 is heading back to Hungary at the weekend, so we thought we would get into the spirit of things with an F1 quiz that will send your mind back.
It's August 1995, 'Girl from Mars' by Ash is the number one single in the UK (no, that did not need Googling…), and Formula 1 was ready for its 10th visit to the Hungaroring.
In truth, the race itself was a bit of a walkover. The two Williams drivers finished first and second, and lapped the whole of the rest of the field – with only 13 of the 24 starters being classified finishers come the chequered flag.
Nonetheless, Benetton left Budapest that weekend still holding the Drivers' and Constructors' Championship leads, albeit by a smaller margin than before.
Once you have given this a try, be sure to use at least one of the answers in here in another of our quizzes, in which we ask you to name every winner of the Hungarian Grand Prix in years gone by.
Also, have a go at Sportword. It's Planet Sport's word guessing game in which you have just a few attempts to figure out a different Formula 1-themed word every day.
As for this F1 quiz, think back to the 1990s and have a crack at getting the 24 starters in Budapest in 1995. Good luck!