F1 quiz: Schumi's record-breaking 2004 with his 13 wins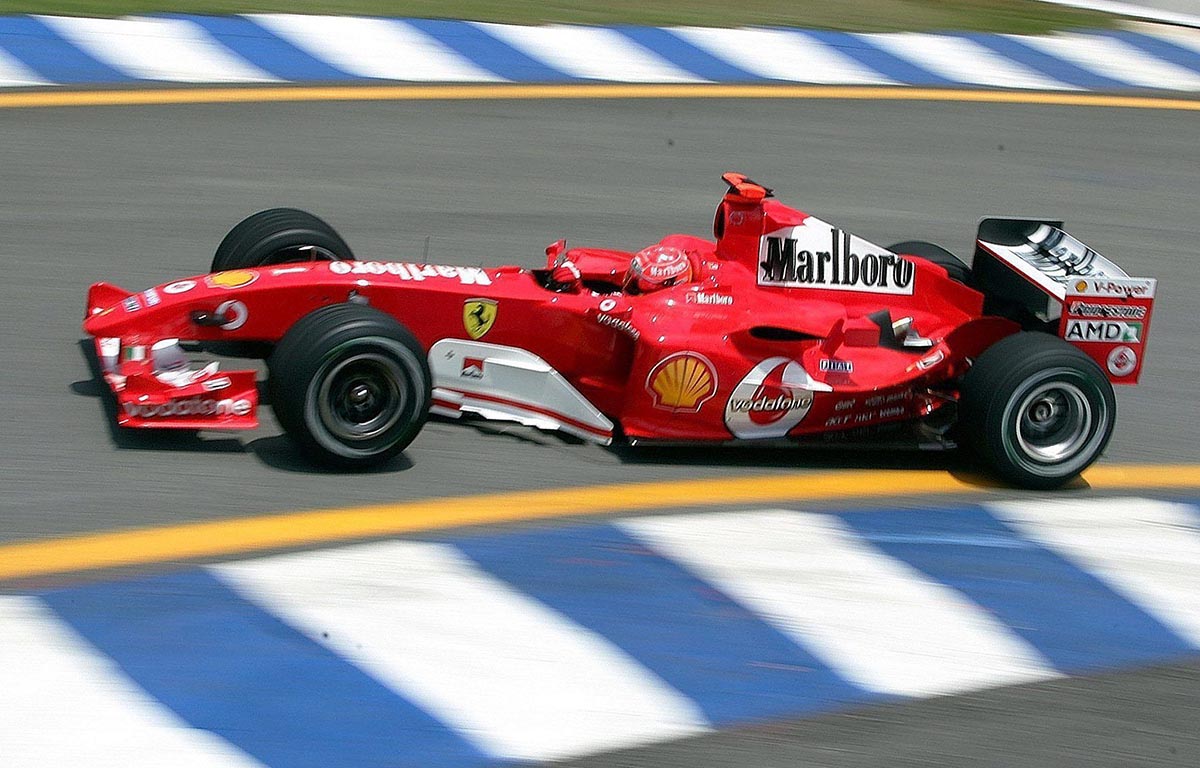 Michael Schumacher was the first-ever driver to record more than 10 grands prix wins in a single season, and impressively he did it twice – 2002 and again two years later.
Both seasons the Ferrari driver won the World title, the latter his seventh and final Drivers' Championship title in Formula 1.
That still stands as the record for the most World titles, although he does now share that record with Lewis Hamilton.
He also shares the record for the most wins in a single season with Sebastian Vettel. Schumacher won 13 races in 2004 with Vettel matching that tally in 2013. Like Schumacher that handed him the World title, which was also his last.
Question is: Can you name the 13 grands prix Schumacher won in 2004?
We have stuck five minutes on the clock for you, and only the name of the grand prix will be accepted. So if you wanted to put Turkey in as a (wrong) example, you simply type Turkish Grand Prix, or Turkish GP if you want to shave some seconds off the clock.
We are always intrigued to see how you got on, so let us know in the comments section below or by sending a tweet our way to @Planet_F1. Beware if you do scroll down to the comments before starting the quiz as there could be some spoilers lurking around.
If you've haven't already signed up for a Planet Sport account, doing so will give you access to hints if you get a little bit stuck along the way. Registration also reveals the answers you missed and puts you on our official leaderboards for all to see.
Registering is free, fast, and also gets you access to all our articles as well.
If you want to have a go at another quiz after this one, then why not try naming the 22 drivers who lined up at the 1999 Australian Grand Prix. Warning: it's tough.
Good luck!