F1 quiz: Name the repeat winners of the Monaco GP
Our latest F1 quiz challenges you to name every driver that has won the Monaco Grand Prix on more than one occasion.
When it comes to discussing the most iconic stops on the Formula 1 calendar, right up around the top of that list you will find Monaco.
Since 1955, the Monaco Grand Prix has been absent for only one season, that being 2020 when the global pandemic forced its cancellation.
One of the most challenging laps in the world as drivers thread their cars through the streets of Monte Carlo, the setting of Monaco brings the glamour to Formula 1 and the iconic yacht parties – Kimi Raikkonen knows all about them!
And while any grand prix victory is important in Formula 1, Monaco in fact has a wider significance in the world of motorsport because winning the Monaco Grand Prix is part of the 'Triple Crown of Motorsport', completed by also adding a 24 Hours of Le Mans and Indianapolis 500 victory.
To win the Monaco Grand Prix once is a career-defining achievement for any driver, but there are 16 who went further than that by winning the Monaco Grand Prix multiple times.
Six victories in Monaco serves as the current record.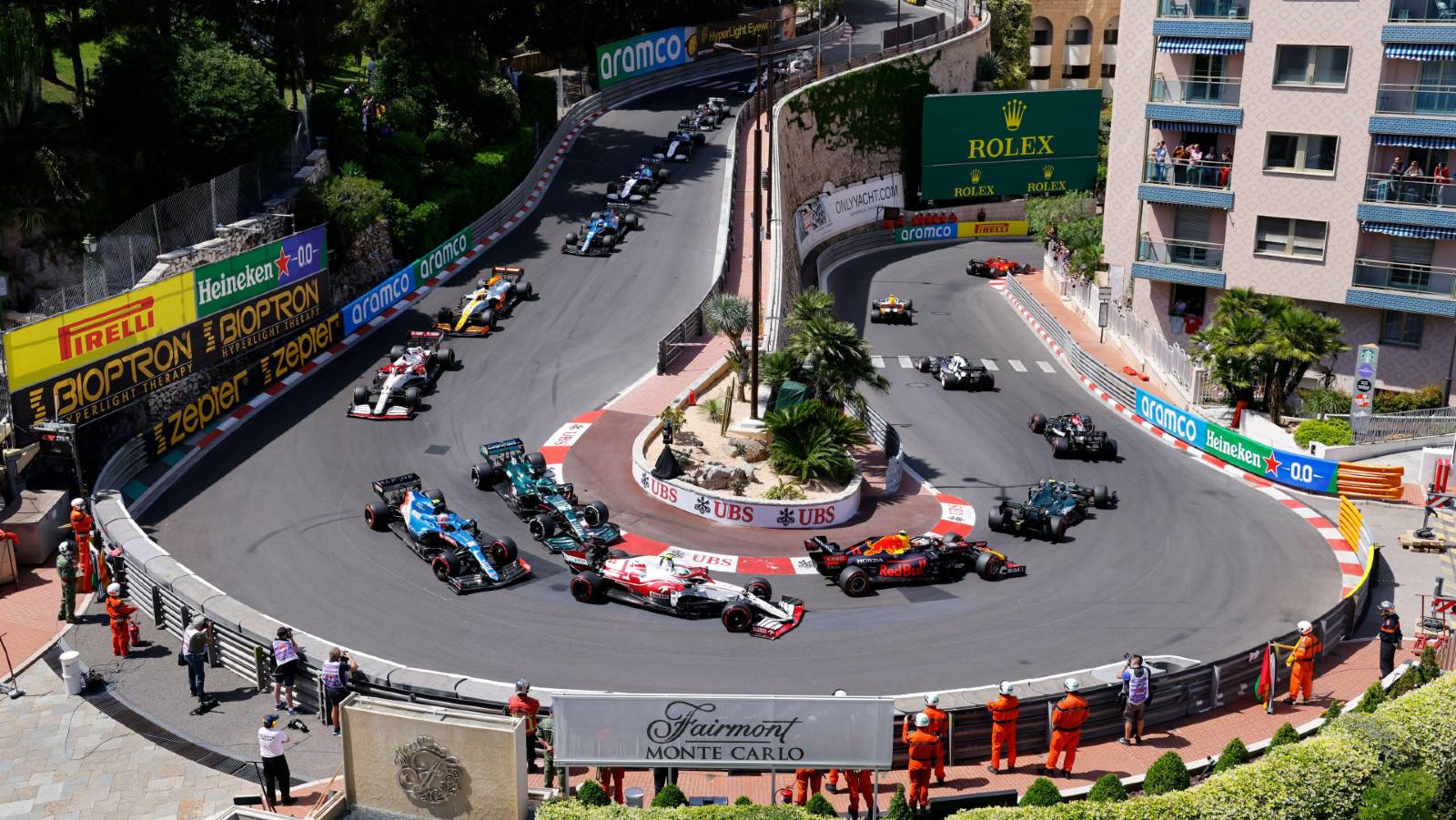 So, with 15 minutes on the clock, your task is to identify all 16 drivers.
We have given you some additional information in the form of the year each driver won in Monaco for the first time.
But beware, there is one name on this list in particular that will put you to the test – their Monaco wins actually represented their only ones in Formula 1! Name them and you have pretty much hit the Monte Carlo jackpot.
Once you are nicely warmed up with this quiz, why not have a go at naming every driver to race for Benetton? If that one is not for you, you can access our healthy collection of quizzes by searching 'F1 quiz' in the PlanetF1 search bar.
Plus, make sure you have a go at Sportword if you have not done so already. It is Planet Sport's version of the five-letter word guessing game, with six attempts to find a new Formula 1-related word every day.
First though, it is time to name those Monaco multi-time winners! Best of luck, and let us know your scores in the comments section.