F1 Quiz: Rubens Barrichello's 11 race wins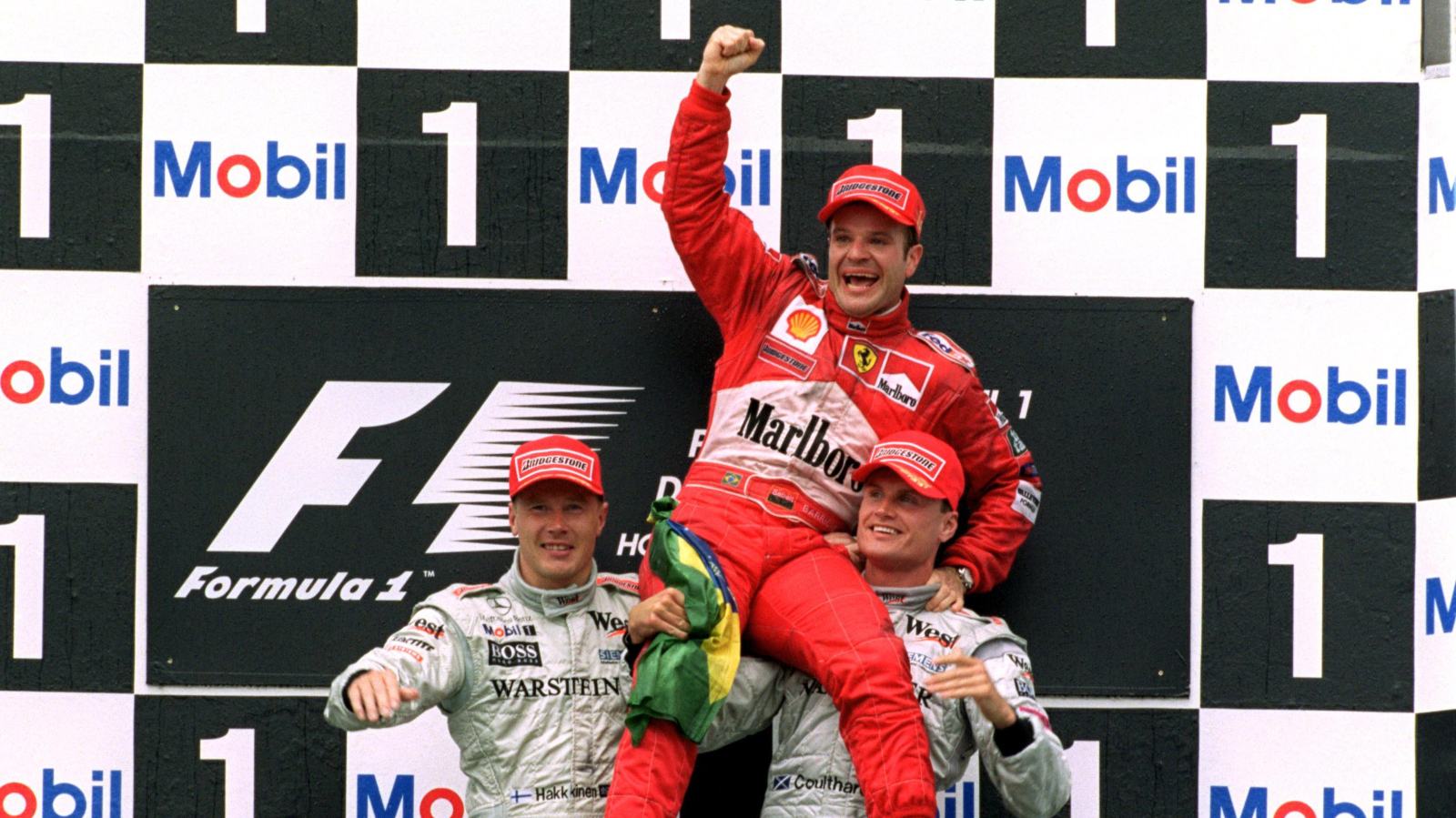 Rubens Barrichello was teammates with two World Champions throughout his career. While he never won one himself, he did manage to pick up 11 race wins in his 19 seasons. This F1 quiz challenges you to name them.
Happy birthday to Rubens Barrichello!
The Brazilian is one of Formula 1's most legendary and beloved drivers. He drove for 19 seasons and competed in 326 races, the third-most of all time.
From those 326 races, he found the podium 68 times, and was on the top step 11 times. While he never achieved a World Drivers' Championship, he did finish runner-up twice and finished third in the standings twice.
He is most remembered for his time with Ferrari in the early 2000s, where he was the team-mate of Michael Schumacher, helping the team to win five Constructors' Championship in his six years he was there.
Later in his career, with Brawn GP and Jenson Button as his team-mate, he helped them to the 2009 Constructors' Championship. He finished third that year, while Button went on to win the title.
Rubens was unfortunately too often seen as the second driver to his Ferrari, despite his ability, with his 11 wins only a glimmer of what might have been in different circumstances.
For this F1 quiz, we challenge you to name the 11 races that Barrichello won over the course of his career.
We are looking for the Grand Prix, not the country name.
If you would like another challenge after this one, try today's Guess the Grid: 1993 Monaco Grand Prix.
We also have the daily Sportword for you to try. It's Planet Sport's own word guessing game, where you must identify the F1-based word in six guesses.
As for this quiz, good luck!