Guess the Grid: 2009 Brazilian Grand Prix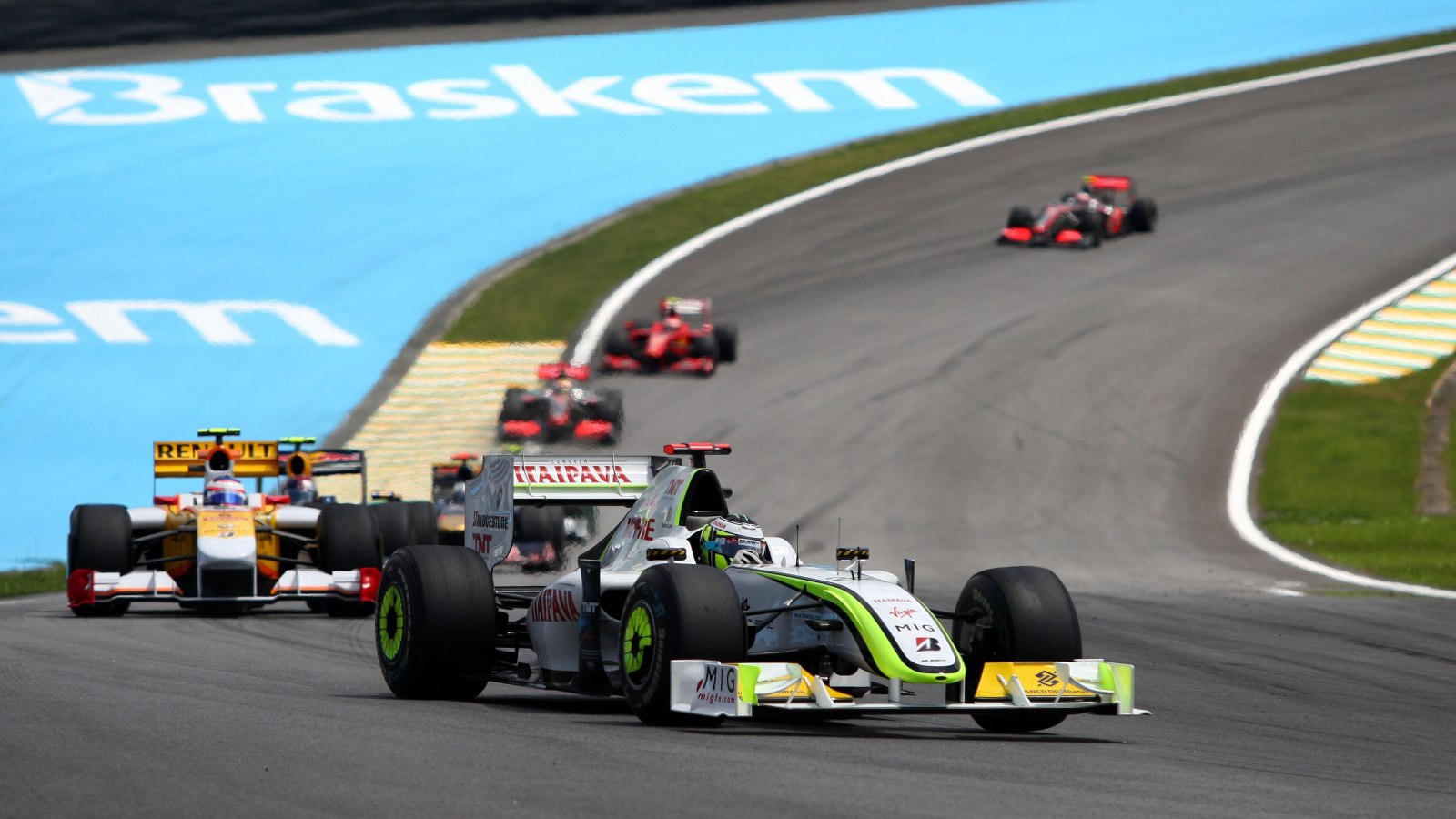 The penultimate race of the 2009 season in Brazil holds a special memory for one driver. For this F1 quiz, you must name the starting grid for the race that day.
The 2009 season was one that ended with an unexpected outcome. With brand new rule changes in place, Formula 1 debutants Brawn GP found themselves winning both championships.
The eventual championship winner was a driver who had been around in Formula 1 for many seasons before, and always looked to be World Champion material.
It took him until this year to finally come through, as he did spectacularly, winning six of the first seven races.
Despite not winning a single race again that season after that brilliant start, he stayed in first position the whole year and wrapped up the title in Brazil, the second to last race of the season.
The team also won the Constructors' Championship in Brazil, so it was a special day for everyone at Brawn GP.
For today's F1 quiz, your challenge is to name the 20 drivers that started the 2009 Brazilian Grand Prix.
And maybe once you've figured that one out, you can try our previous F1 quiz, the top 10 drivers with the most career points.
You should also try our today's Sportword. It's Planet Sport's own word guessing game, where you must find the Formula 1-based word in six guesses, with the word changing every day.
But first, this quiz. And remember; it's not the finish positions, but the starting grid. Good luck!