Guess the Grid: 1990 British Grand Prix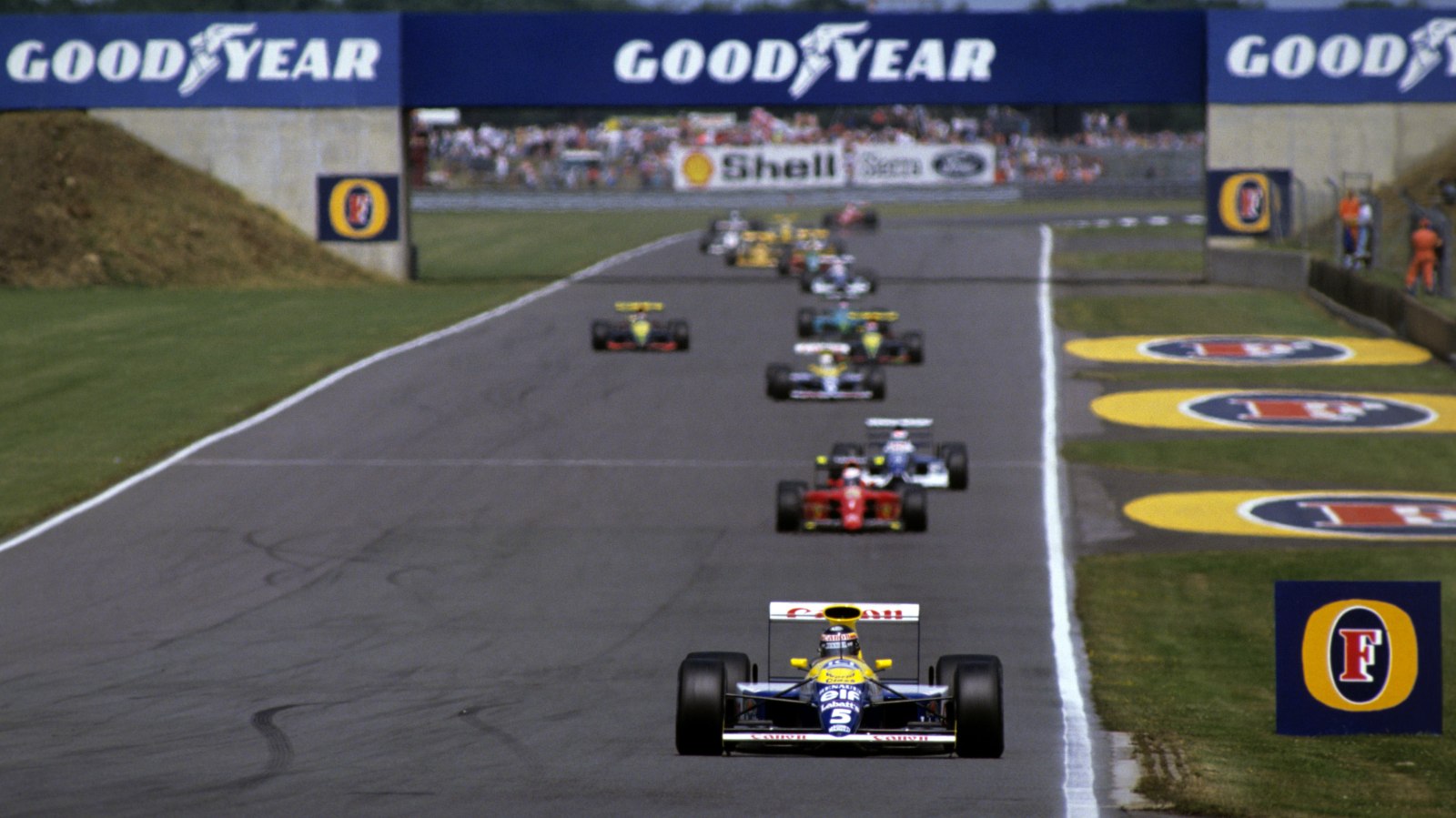 The 1990 season ending replicated the end to the year before, but the focus for this Guess the Grid F1 quiz is to name the starters for the 1990 British Grand Prix.
The 1990 Formula 1 season was headlined by the dramatic battle between former team-mates turned bitter rivals.
One in the McLaren, the other now with Ferrari, they battled throughout the season before the Championship was decided in an identical fashion to the year prior – the Championship leader taking out his rival at the first corner in Suzuka.
It was a dramatic end to a fantastic battle, as it was the year prior. 
Today we are going to look at the British Grand Prix, the eighth race of the season.
The eventual Champion had a slender lead, after his rival had won the last two consecutive races coming into the British GP weekend.
He would go on to make it three consecutive wins after taking the chequered flag at Silverstone, and as such would assume the lead of the championship.
The challenge for today's Guess the Grid F1 quiz is to name the starting grid order for the 1990 British Grand Prix.
Not the whole grid, mind you. There were almost 30 drivers who started the race. You've only got to name the top 14.
After you're done here, why not try yesterday's challenge, Formula 2 Champions who won a Formula 1 race.
And we've also got the daily Sportsword which you should try out. It's Planet Sport's word guessing game, where you must guess the Formula 1-based word in six tries.
As for the quiz right now, you'll really need to search your knowledge bank to get all 14. Best of luck to you!