Can Bottas maintain the edge in Mercedes battle?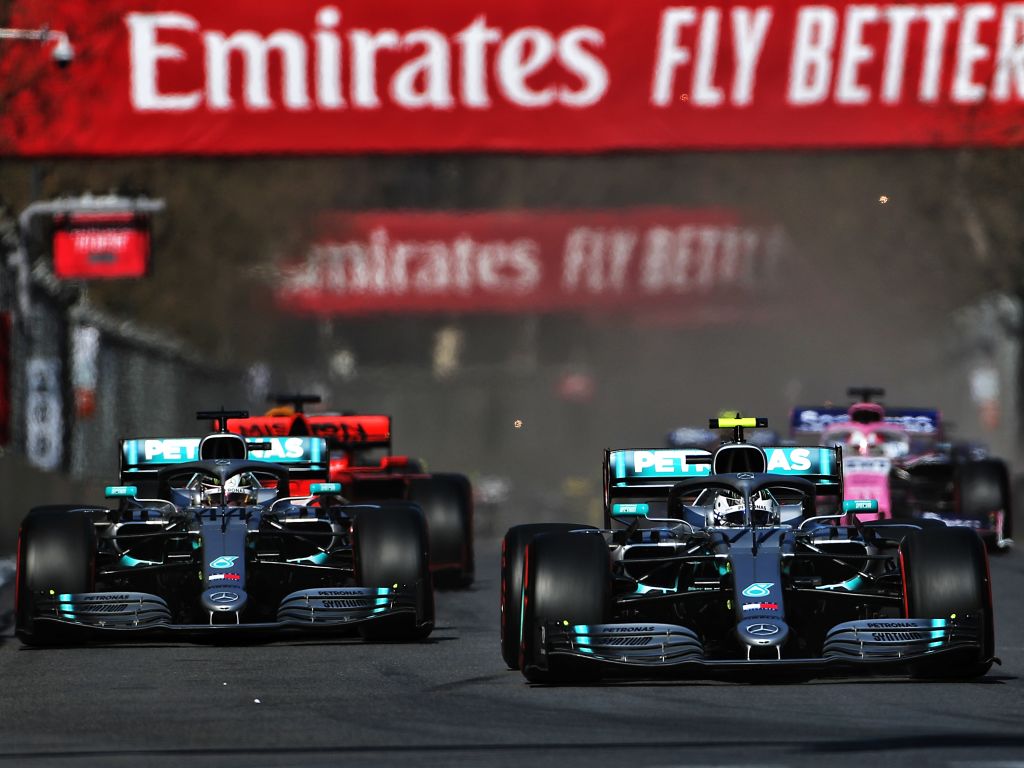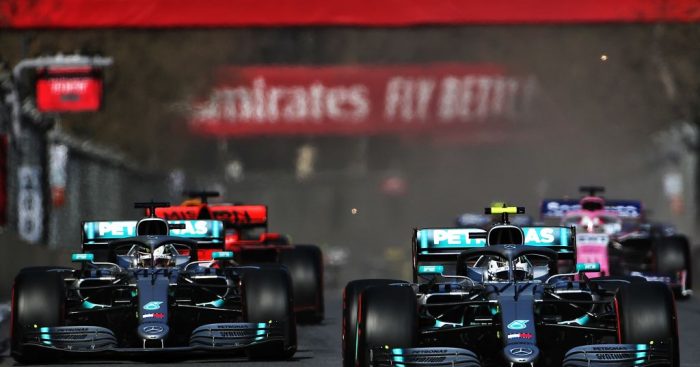 In the most dominant team start to a season ever, Valtteri Bottas currently leads Mercedes team-mate Hamilton by just a point, and will be hoping to increase his advantage at the Spanish Grand Prix…
The Silver Arrows have finished P1 and P2 in each of the four races so far and are building an unattainable lead to Ferrari.
They did so with ease at the last race in Baku, with both cars finishing over ten seconds ahead of their nearest challenger Sebastian Vettel.
The German never really looked like posing a threat to Mercedes throughout the weekend, while his team-mate Leclerc never had a chance following his crash on Saturday.
With the reigning champions so far ahead, the most interesting battle is now found within the team. For the first time since he joined Mercedes, Bottas is taking the fight to Hamilton for the Drivers' Championship.
With so little to choose between the two at this point, both will be looking to gain a significant lead at our fifth race of the season, the Spanish Grand Prix.
The circuit, found on the outskirts of Barcelona, has been the host of the Spanish Grand Prix since 1991 and provided some memorable moments in that time, such as Senna and Mansell's battle that very year and Fernando Alonso winning on home turf in 2006.
Due to it being the host for pre-season testing, the teams and drivers alike are all extremely familiar with the track, making it somewhat less interesting in the eyes of some who believe this familiarity makes for less on-track action.
Admittedly, it has never been a circuit to play host to a high number of overtakes and battles, even with the DRS sections. This is shown by the fact that of the last five races here, four of them have been by the pole-sitter.
Each of those four races were won by Mercedes in relatively comfortable fashion, with Hamilton P1 and Bottas P2 last year, far ahead of the rest.
The only exception was in 2016, when Rosberg and Hamilton, starting on the front row, took each other out on the first lap, paving the way for Max Verstappen to get his first ever win in his first race for Red Bull.
Mercedes will be hoping to avoid a repeat this year. With such a strong record at the track and such dominant form so far this season, they'll be expecting to take home their fifth consecutive 1-2 finish.
The order of their drivers is less predictable, however. Heading into the weekend, both have two wins and two poles each, with Bottas one point ahead due to getting the fastest lap in Australia. He's never won here while Hamilton has three, but this is a different Bottas to the ones who have driven here before, so don't bet against him changing this.
The team hoping to get in the middle of this inter-team battle are Ferrari. They may have been pre-season favourites but have been hugely disappointing so far, only actually being quicker than Mercedes in Bahrain. Even here, they failed to win due to an engine issue for Charles Leclerc.
Himself and Vettel have got often gotten in each others way in their four races, and Ferrari have dealt with this terribly. If they wish to finally get their first win of the season, they will have to manage their drivers and strategies perfectly for the first time this season.
If they don't, Max Verstappen will undoubtedly be there to take advantage. The Dutchman may not get a repeat of his victory in 2016, but, with the form he's been in this season, a podium is a real possibility for him.
The same can't be said for his team-mate, Pierre Gasly, who hasn't come close to competing with Verstappen yet. In all fairness though, the Frenchman was having an excellent race in Baku, climbing from the pit-lane to P6 before retiring with a mechanical issue, and will take the confidence from that to this race.
Outside of the usual top three, McLaren have found themselves as the best of the rest, following an impressive race at Baku where they finished P7 and P8. Carlos Sainz was the first of the two to finish, finally getting points on the board following a start to the season riddled with bad luck.
He still has some ground to make up on his team-mate though. Norris has been one of the most impressive drivers of the season so far and has 12 points to his name already, trailing only Perez and Raikkonen in the midfield battle.
These two are leading the charge for their respective teams, Racing Point and Alfa Romeo, and were two of the best drivers at Baku. Perez continued his excellent record there to finish 6th, while Kimi battled his way to a pint after starting in the pit-lane. Both will need more help from their team-mates, Stroll and Giovinazzi, if they want to catch McLaren though.
Trailing these three teams in the midfield are the two who were expected to at the top of it. Renault undoubtedly have the best drivers and resources but simply haven't had the pace or reliability that they'd have expected pre-season. Haas meanwhile have shown decent one lap pace on Saturdays but are the worst of the midfield on Sundays due to an issue with making the tyres work on their car.
Propping up the midfield are Toro Rosso. Red Bull's sister team could have perhaps got a point at Baku had Ricciardo not reversed straight into Kvyat. Alas they didn't, and, with only four points, they're in danger of losing touch with the teams ahead.
On the bright side, they at least don't have to worry about being caught by anyone behind them because, let's be real, Williams are literally light years away. They've actually won the Spanish Grand Prix eight times, as recent as 2012 when Pastor Maldonado took his only victory, but the chances of them doing so again are about as high as the chances of him returning to the grid.
Follow us on Twitter @Planet_F1 and like our Facebook page.