10 things to watch out for in 2017 – part 1
Andrew Davies looks ahead to a landmark season in F1 – a season which will have no diminutive octogenarian prowling around the paddock.
Ferrari vs Mercedes is Game On
The great slug-fest for 2017 was revealed in Barcelona (and by slug-fest we mean slugging it out, not two slow-moving creatures) when Ferrari topped the timesheets. Is the pace of the new Ferrari SF70H (which sounds like a California postal district) genuine? Of course it is, they may not have been running high levels of fuel, but the speeds at which they could lap Barcelona in excess of Mercedes and still lift off on final corners etc, suggests that right now they have a Silver Arrows beater.
From a political point of view it had to happen for Maurizio Arrivabene to stay in his role as team boss. Given the disappointing season that they had in 2016, without winning a race, the last thing he wanted after eight days of testing was more questions in the Italian press about their prowess for 2017. So if there was a decision to be made about potentially running lighter than Mercedes to grab a few headlines, then that would certainly ease the pressure.
However the consistent way Ferrari has performed on all the various Pirelli tyre specs and on long-runs gives cause for hope.
Former Lotus chassis genius James Allison created the fundamental design for the 2017 car before he left and given the Scuderia's massive budget and massive spend on engines, this seems to have come to fruition. Whether they can maintain that edge and develop the car as the season progresses remains to be seen. Sauber always had a tradition of starting seasons well and then gradually ebbing off the pace and that's the last thing Maranello wants.
Mechanical Musical Chairs
Mercedes will be trying to win the World Championship for the first time without Paddy Lowe at the helm and with James Allison installed in his place. How will the Silver Arrows team cope with the change of personnel, along with changes in the two cars' engineering teams…?
Paddy, thanks to the Valtteri Bottas deal, is going to be organising things at Williams a lot sooner than he expected while James will have a tremendous weight of expectation heaped on his shoulders at Mercedes.
Wet Weather Starts
Given that wet weather races are the most exciting of all (remember how one of Bernie's plans was to artificially wet the race track for the odd race). How can anyone forget Max Verstappen's 2016 Brazilian GP? The news that there will be standing starts for wet weather races in 2017 has got to add to the spectacle of F1 racing.
Instead of lapping the track till its dry enough to go on a rolling start, the cars will circulate to take the water off the track, then be led round to the starting grid, lined up and unleashed on a damp but not sodden circuit.
It's going to be a tricky business getting this procedure right, because we're dealing with a decidedly variable element, the volume of rain falling. So there may well be chaotic scenes the first time it's tried.
In these circumstances there are going to be penalties for cars that choose to dive into the pitlane and make an early dash for Inters – because presumably if it's dry enough for a grid start,  it's going to be close to the switch from wets to inters. There might be a temptation to incur the penalty because the gain is so great .There will be fun and games ahead, but great anticipation amongst Dutch fans.
High Speed Accidents
The dramatic increase in lap times in 2017 is thanks to the downforce added to cars. Ross Brawn predicted before the cars turned a wheel that many of the corners would cease to become corners now. And as Nico Hulkenberg revealed at the Barcelona test, driving round Turn 3 at Barcelona flat out was "f***** amazing".
What will also be amazing is what happens when something breaks when a driver is driving flat out round a bend. The potential for a car to go rocketing off the circuit is very high and because many of the axle-embedding gravel traps have been replaced by tarmac, their transit towards a barrier is hardly going to be impeded. Then, watch out.
The new cars are not only a test of the new drivers and their handling of g-forces, but a test of the circuits as well.
Ross Brawn As 'The Gaffa'
Racing purists will be cheered by Ross Brawn's return to the sport in the role of Managing Director, Motor Sports, for F1's new commercial owner Liberty Media. In effect he is the new Bernie Ecclestone who was often described as F1's 'ringmaster' – and if he was the ringmaster, then all his circus suggestions were for novelty acts.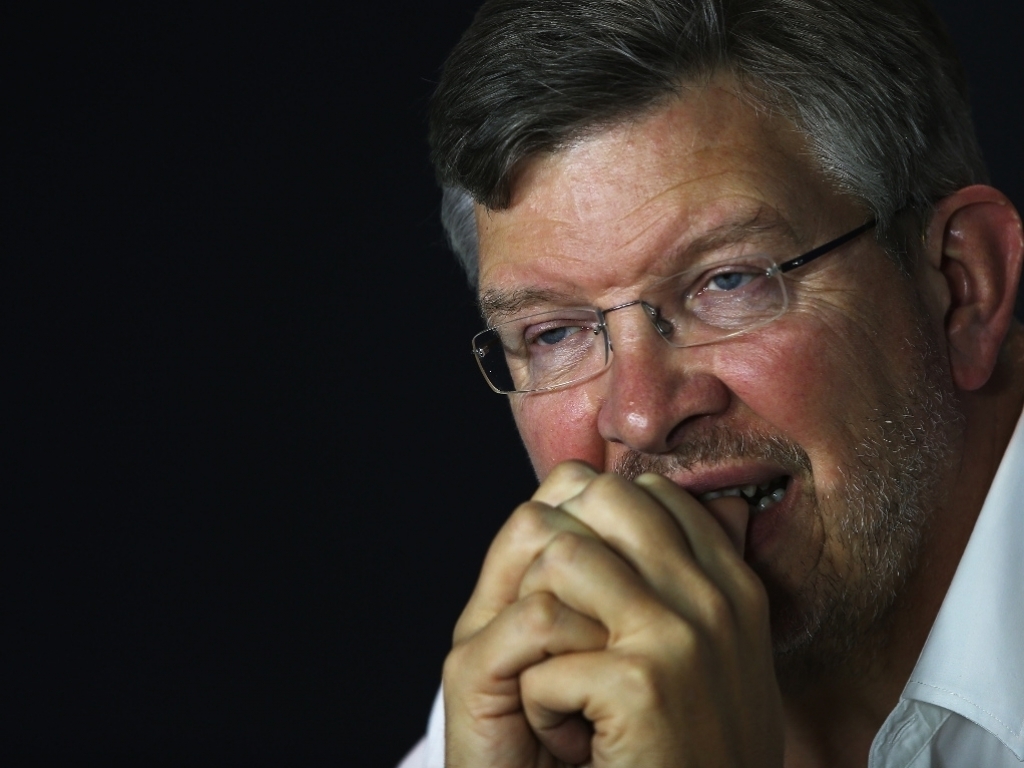 Ross likes the pure forms of racing and does not like the artificiality of DRS. He's also not the biggest fan of FIA boss Jean Todt's vision of F1. The fact that the two men worked together at Ferrari so successfully has got to help the constructive development of the rulebook, as F1 grapples with its destiny and declining viewership.
It's going to be a strange paddock without a totemic 'Mr E' figure. Who will get to sit next to Vladimir Putin at the Russian Grand Prix – Chase Carey, Ross Brawn, Jean Todt, or maybe Eddie Jordan…?