From an A for new World Champion Nico Rosberg to a B grade – marked down for bad behaviour – for Lewis Hamilton, Richard F Rose hands out the 2016 report cards.
Nico Rosberg: A +
Outgunned and outpaced by Lewis Hamilton, Rosberg won 9 races to the Brit's 10 and was on pole eight times to his team-mate's 12. But with 19 top-five finishes in 21 races, it was consistency that drove the German to the title (or insert lame cliche about Teutonic efficiency here).
His unflappable performances embodied Alain Prost's approach of trying to win while going as slow as possible. While Rosberg may not be a better wheel-to-wheel racer than Hamilton, his brave pass on Max Verstappen in the season finale epitomised the new Rosberg. The title Mr Consistency belies the competitive edge that the Champion found in 2016.
Max Verstappen: A +
Two of the season's best drives came through the right foot of the teenager. His win on debut for Red Bull completely changed the competitive order of the sport, while his charge to the podium in torrential conditions in Brazil was described as "gravity-defying" and an effort that "rewrote the textbook for racing in the wet".
But at least some perspective is warranted. Verstappen's unique lines in Brazil were more a case of a young dog learning old tricks than revolution. Then there is the Red Bull star's propensity to move abruptly in braking zones and on high-speed strips (ask Kimi Raikkonen). Otherwise it is hard to find fault with the kid who has it all: defence, offence, one-lap pace, and the race craft of a far more mature driver.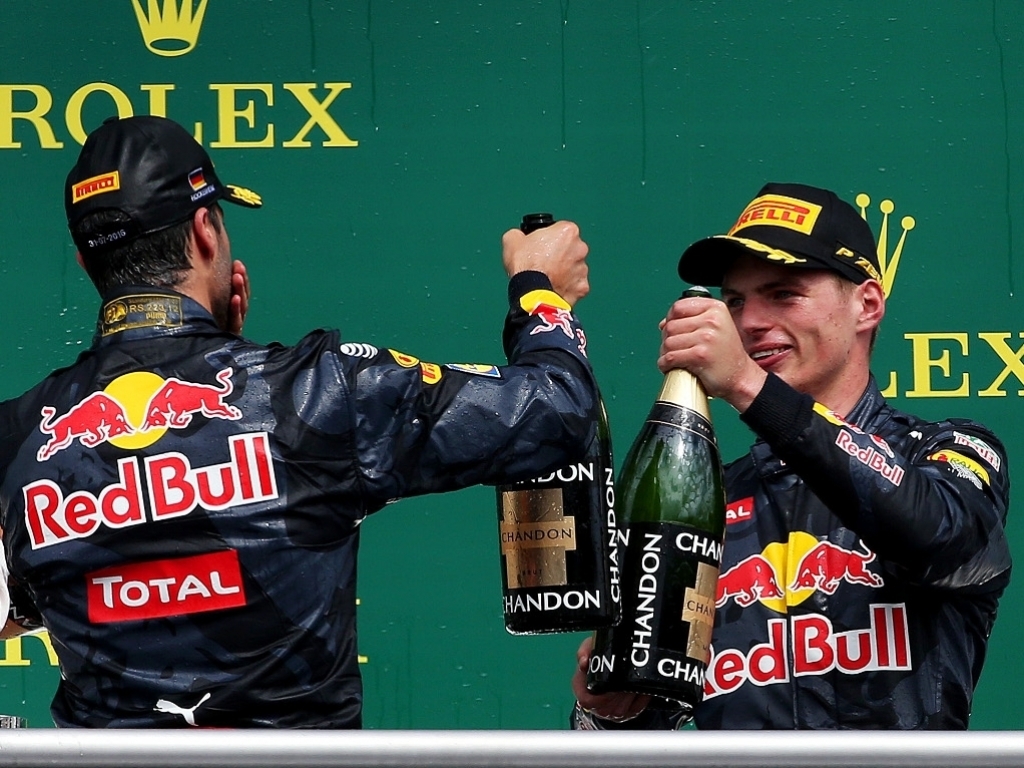 Daniel Ricciardo: A
Between the German Grand Prix and the visit to Austin, the Australian accumulated 128 points, compared to Rosberg's 145. This statistic serves to highlight the magnificent form that Ricciardo found in 2016 despite being in inferior machinery.
He did profit from Hamilton's misfortune to win the Malaysian Grand Prix, but lest we forget this was a well-deserved victory considering Ricciardo's own misfortune in Monaco, where, in his own words, he was "screwed" by a sloppy Red Bull pitstop. Possibly the best overtaker on the grid, and a man who has had the measure of Verstappen in qualifying, Ricciardo is rightly hailed as a future Champion. Despite this, Ricciardo could yet end up as Mark Webber 2.0 as he probably has the toughest assignment in F1: being Max's team-mate.
Sergio Perez: A
Two podiums, more than one hundred points, finishing best of the rest (seventh in the standings behind the drivers from the big three) and 29 points more than his team-mate tells quite a story. The man known as 'Checo' has banished memories of his dire spell at McLaren in 2013 and helped Force India to fourth in the Constructors for the first time in the team's history.
And lest we forget: Perez is still 26 – perhaps with his best years still ahead of him. Finishing second in Baku stands out as a season highlight, though his crash in practice put him on the back foot as a five-place demotion due to a gearbox change meant he started seventh despite qualifying on the front row. What Azerbaijan shows is that the Mexican still has room for improvement. But rest assured, come 2017 Perez will be first in line to claim an opportunistic first victory should any of the usual contenders leave a gap or fall by the wayside.
Carlos Sainz: B +
The young Spaniard started off in fine fettle and scored points in seven of the first 10 races. Powered by a 2015 spec Ferrari engine, Toro Rosso fell away in the second half of the season and struggled at power-dependent grands prix in Germany, Italy, and Belgium. Nonetheless, it was two performances towards the end of the calendar that really caught the eye.
The late duel between Sainz and Fernando Alonso was arguably the highlight of the US Grand Prix, with Alonso expressing his delight by yelling "yee-haw" on radio when he overtook Sainz for 5th. This hard but fair racing underscores Sainz's standing as the heir to Alonso's Spanish throne. Then there was Interlagos. As he has the tendency to do, Verstappen's performance overshadowed Sainz's. But the Toro Rosso driver, it should be noted, ran as high as fourth before crossing the finish line in an impressive sixth. Courted by Renault and admired by many others, these strong results prove that the hype is warranted.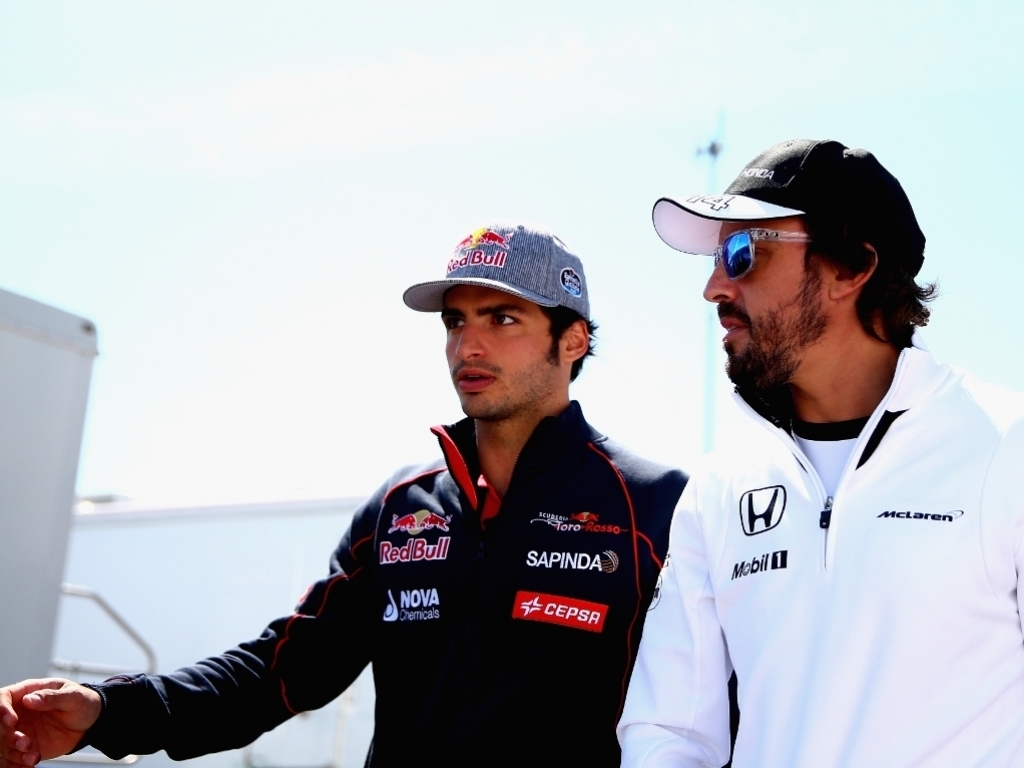 Fernando Alonso: B +
It has been a decade since Alonso won the second of his two titles, but he remains as fast and ruthless as ever. Although McLaren Honda has improved it remains well off the pace of the lead constructors. Alonso's season, however, is summed up by the fact that he outqualified Jenson Buttton 15 times and accumulated more than double his team-mate's points.
No matter which way you cut it, there is a certain tragedy to seeing arguably the best all-round driver in the paddock fight for the occasional fifth or sixth-place finish. Yet by his own assessment Alonso is driving as well as he did during his title-winning years, and everyone knows it.
Nico Hulkenberg: B +
Hulkenberg seems to deserve more than and be better than a talented journeyman driver. But as he approaches 30, his body of work – no wins and no podiums – points towards him being just that.
Blighted by questionable racecraft, the statistics show that Hulkenberg started, on average, in eighth, and finished most races in the same position. Perez by comparison finished a place higher than he started. Although he qualified ahead of his team-mate more often than not, the German was unable to convert qualifying form into race results. Nevertheless, he played a key role in helping Force India beat Williams in the Constructors' standings.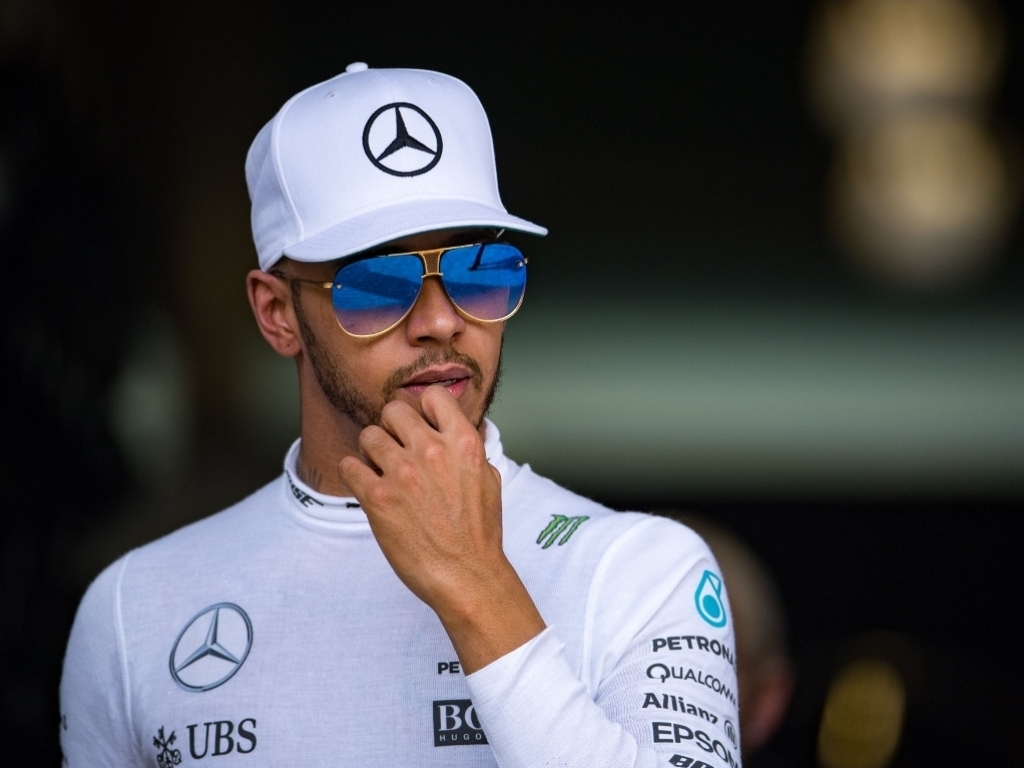 Lewis Hamilton: B (marked down from an A bad behaviour)
What would you have done in Abu Dhabi if you were Hamilton? The media and fans alike have unfairly derided the outgoing Champion for a very sensible tactical approach in Abu Dhabi. Indeed, it would be a travesty to let these antics detract from a fine campaign – a campaign arguably defined by a DNF in Malaysia that was out of his control.
Nevertheless, 2016 marks the first season since 2011 that Hamilton has been beaten by his team-mate. Five years ago Jenson Button outscored Hamilton at McLaren. A Champion both on and off the track, Button provides the right template for how a Champion should behave. A more gentlemanly response to losing the title would have won Hamilton more fans, but probably not more Snapchat followers.
Romain Grosjean: B-
The former Lotus man certainly let the frustration with Haas's mid-to-late-season blues get the better of him. In defence of the American team, they did switch their focus to the 2017 car early in the season. Much of Grosjean's annoyance with the performances is premised on the elevated expectations that flowed from his magnificent sixth in Melbourne and fifth in Bahrain.
His 29 points to his team-mates zero underlines the skill and craft in Grosjean's toolkit. Beset by unreliability this was a tough season for the 30-year-old, but he emerges from 2016 with his reputation not only intact but also enhanced.
Esteban Ocon: B-
A controversial pick, perhaps, but the French rookie slotted into Manor's operations as smoothly as can be expected given the usual difficulties associated with a mid-season switch. Ocon beat his highly rated team-mate Pascal Wehrlein to the flag in four of the last five races, and notably also beat the German to the Force India seat vacated by Hulkenberg.
There were some hiccups along the way – tangling with Wehrlein in Abu Dhabi and a three-place grid penalty for blocking Jolyon Palmer during qualifying in Brazil – but in finishing 12th at Interlagos and 13th in the Emirates the Frenchman strutted his stuff and showed he will be a man to watch in 2017.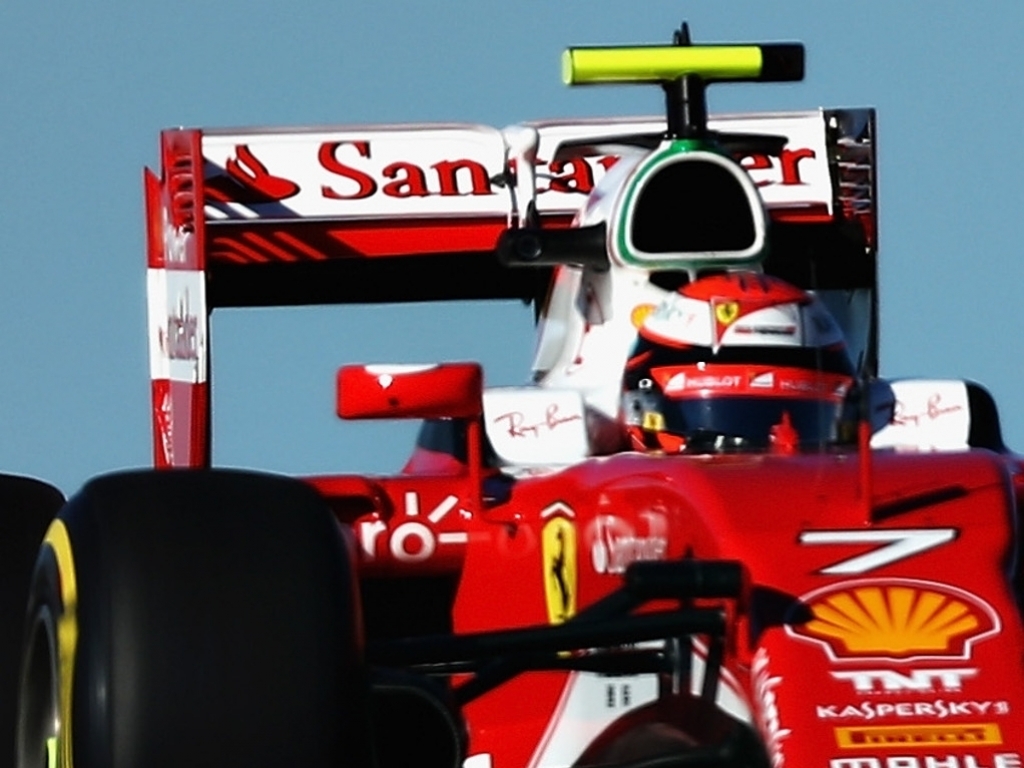 Kimi Raikkonen: C +
After a difficult return to Ferrari in 2014 and continuing struggles in 2015, this season marked a relative return to form for the Finn. Although he finished 26 points adrift of Vettel and stood on the rostrum just once, Raikkonen was the quicker of the Scuderia men in qualifying.
Raikkonen's best race was in Spain, where he hounded Verstappen for the win, but ultimately finished second. He would battle the Red Bull teenager again at Spa and criticise his aggressive tactics. There is no doubt that Raikkonen remains a highly proficient operator but in hindsight his second-place finish behind Verstappen at Barcelona is laden with symbolism.
Sebastian Vettel: C
The four-time Champion went into the season with high expectations after winning three times in 2015. But instead of celebrating chequered flags, Vettel seemed to spend much of the year complaining about blue flags, backmarkers, and Verstappen. Then there was the swearing aimed at race director Charlie Whiting, the type of outburst that suggests that Vettel has become totally exasperated with Ferrari's underperformance.
Ferrari's mediocre strategies did cost Vettel some points but a meager return of five podiums and losing out to his team-mate 13-8 in the qualifying head-to-head suggest a season in which Vettel was not at his best. However, he did finish in fourth place on average while qualifying sixth on average, which suggests that the German still has the race pace that helped win him four titles.
Check out Part 2 of the 2016 report cards
Richard F Rose