Rio Haryanto scored an F in his brief F1 career, joined at the bottom of the rankings by two other drivers.
Felipe Nasr: C
One of the better pay drivers on the grid, the Brazilian endured a difficult year at the wheel of the Sauber C35. Though Nasr did bag the Swiss squad's only points finish with a ninth in his home race, he could not come anywhere close to matching his impressive debut campaign in which he scored six points finishes.
As his main sponsor is pulling its funding, Nasr's chances of a drive next season appear slim. To be fair to Nasr, his ninth at Interlagos secured Sauber their first points in almost 400 days and helped the Hinwil team pass Manor in the Constructors' standings.
Valtteri Bottas: C-
Besides a podium in Canada, the Finn will look back at 2016 as a season to forget. Williams did lose ground to the likes of Mercedes, Red Bull, and Ferrari, which did not help Bottas's cause. To ram home this point, the 85 points he scored this term is more than 100 less than his 2014 haul and 50 less than what he bagged in 2015.
For the man who joined the grid promising "maximum attack", Bottas has seen his stock plummet in parallel to Williams's fortunes. Another year at Grove beckons, but if Lance Stroll emerges as the quicker driver serious questions will be asked about Bottas. The links to a Ferrari drive seem a long, long way off.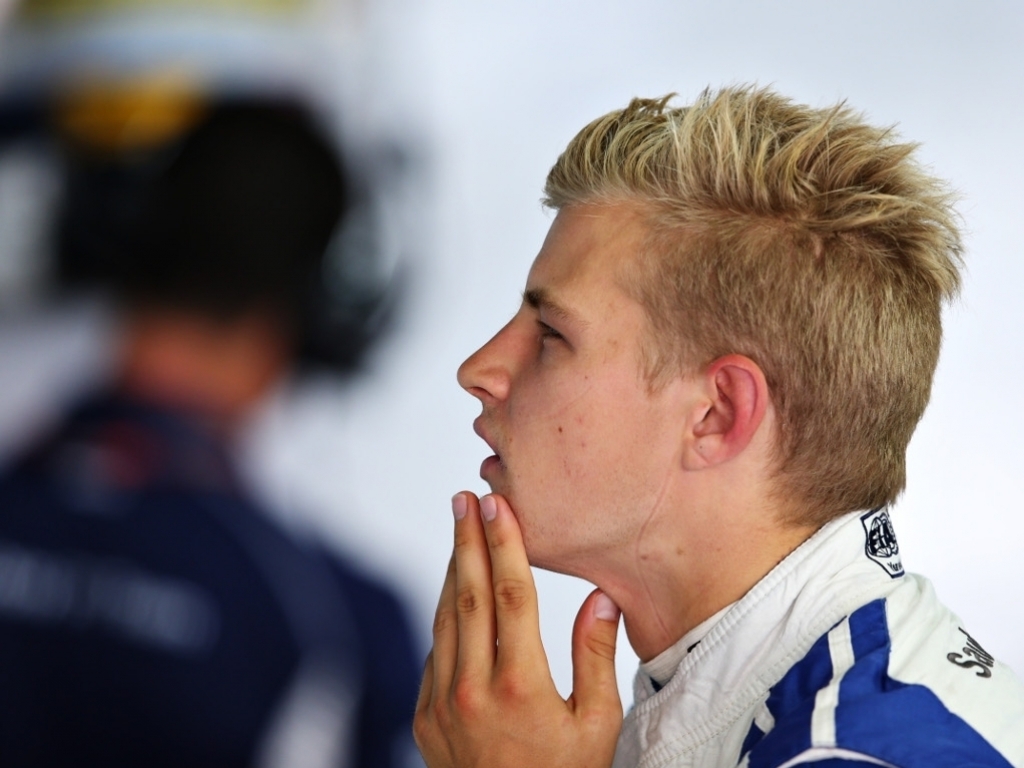 Marcus Ericsson: C-
Faster than Nasr in qualifying and in race trim through the campaign, Marcus Ericsson nonetheless failed to score a point. On the fringes of the top ten in Mexico, where he took the chequered flag in a season-best 11th, the Swede's average finish through the season was 15th.
Finishing 22nd in the standings – ahead of only the Manor duo Haryanto and Ocon, neither of whom participated in the full calendar of events – is a disheartening statistic. While Sauber's C35 may be the worst car the constructor has ever built, any analysis of Ericsson's performance cannot overlook that his team-mate scored points and he did not.
Pascal Wehrlein: D +
Said to be a star in waiting, the Manor driver's 2016 campaign was a mixed bag. He scored his team's only point of the season with an excellent performance in Austria and outqualified his team-mates (Rio Haryanto and Esteban Ocon) 15-6 over the year. Yet by mid-season Wehrlein had to fend off question from the media about the small deficit between himself (highly rated) and Haryanto (not rated highly at all) in qualifying.
Ocon's arrival at Manor was a further disruption to Wehrlein's reputation. Earmarked as a future Mercedes star, Wehrlein being overlooked by Force India – in favour of Ocon – is a major blow to a young driver who has struggled to match his performances with the hype associated with his talent.
Felipe Massa: D
The send-off Massa received from his compatriots and peers at the Brazilian Grand Prix stands out as one of the highlights of 2016. But it is telling that his top moment came off the track after he had retired from the race.
Terribly unlucky to lose the 2008 title to Lewis Hamilton and not the same driver he once was after his accident in 2009, Massa was a fine servant to the sport and was full value for his 11 race victories. Outqualified 17-4 by Bottas and outscored 85 points to 53, it was, however, time to hang up his gloves and helmet.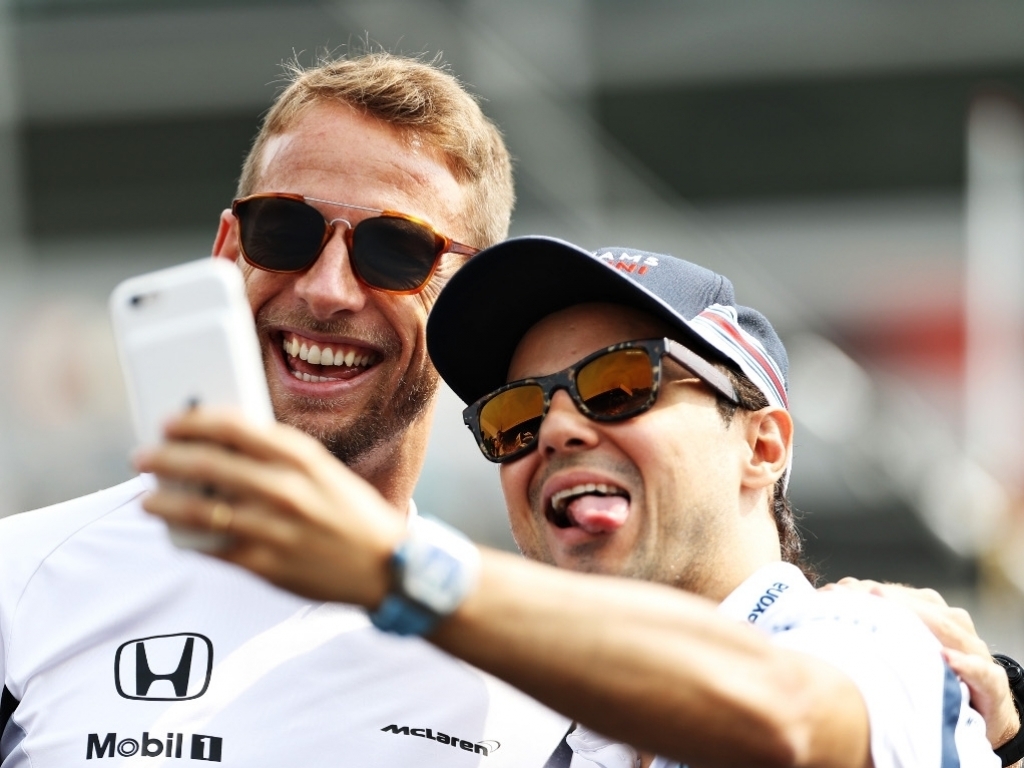 Jenson Button: D 
Much like Massa, the 2009 Champion has decided to leave the sport at the right time (a 2018 return seems unlikely). Button was no match for Fernando Alonso in the MP4-31 and trailed the Spaniard in almost every department.
But the troubles in recent years should not detract from Button's fine achievements over a career that included 305 starts and 15 wins. And again, much like Massa, Button's experience and personality will be sorely missed up and down the paddock.
Kevin Magnussen: E
Renault has had a hard time convincing drivers to join them in 2017 – and it is easy to understand why when looking back at this season's performances. Magnussen top results – seventh in Russia and tenth in Malaysia – gave him the edge over Palmer.
However, for a constructor with Renault's resources and team Enstone's history, a handful of points finishes represents a below-par return. All things considered the Dane will feel aggrieved with the way his career has receded since his second place on debut in Australia in 2014.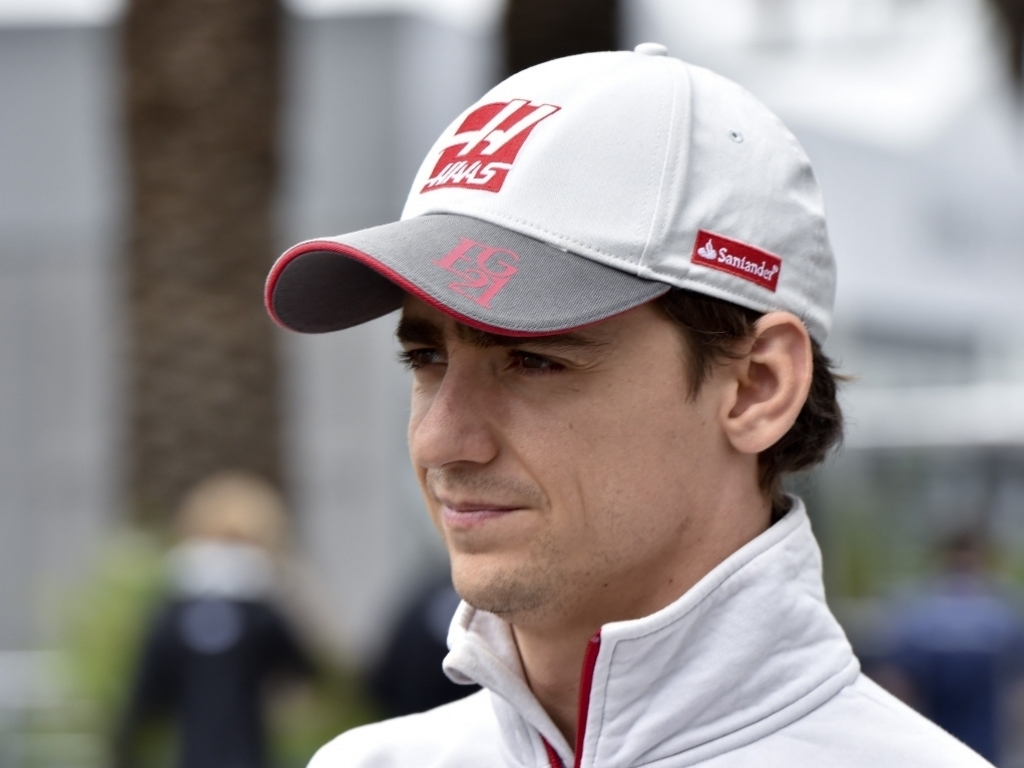 Esteban Gutiérrez: E
Just days after being told that Haas will not be extending his contract into the 2017 season, the Mexican and team boss Guenther Steiner got into a heated argument when the former retired from the Brazilian Grand Prix. The incident underscored the frustration Gutiérrez felt during a torrid campaign.
Five 11th-place finishes – close but not close enough – have sealed Gutiérrez's reputation as a driver not quite fast enough for F1. Team-mate Romain Grosjean was in a different class through most of the season and with just one points finish in 59 starts, Gutiérrez's career may well be over.
Jolyon Palmer: F
In a nutshell, turn 17 on lap 40 of the Abu Dhabi Grand Prix offers all the insight one needs to evaluate Palmer's year. It was clumsy; it was unnecessary; and it was silly of the Brit to lock up under braking and rear-end Carlos Sainz.
Renault may be a team in transition, yet even with mitigating circumstances, the Brit generally seemed a step off the pace in F1. In addition to the Abu Dhabi incident, there was the crash in Monaco and also the spin in Hungary – the latter of which costing Renault valuable points. All told Palmer is lucky to retain his seat at Enstone for next term.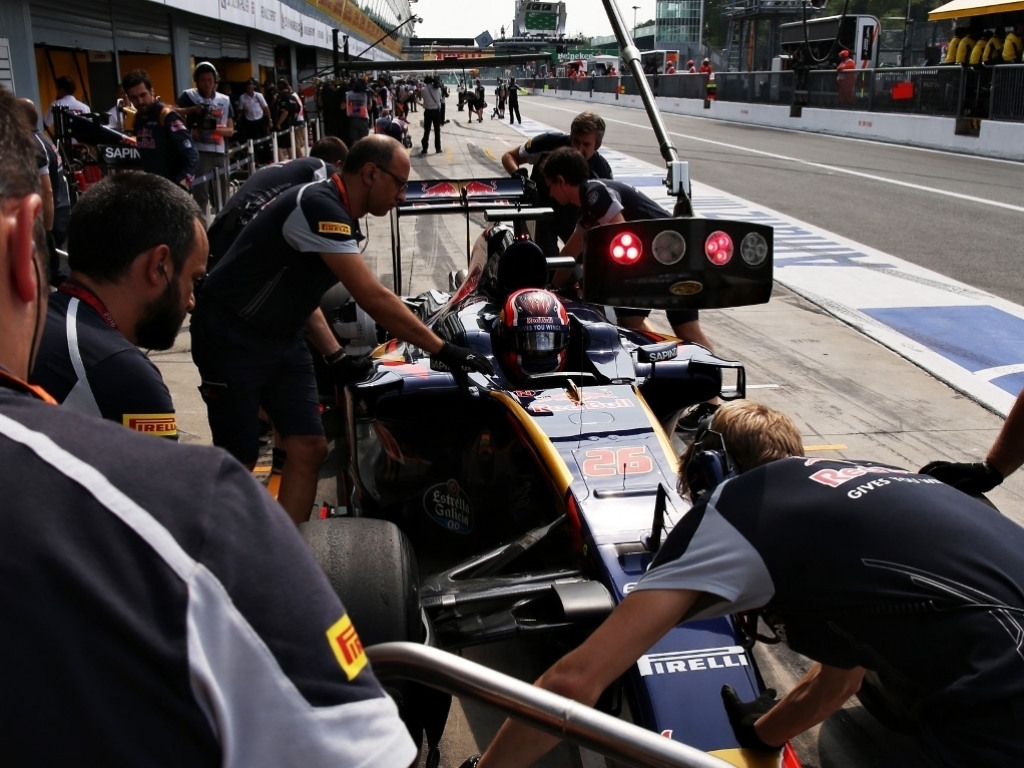 Daniil Kvyat: F
Sacked by Red Bull, or "demoted" for the politically correct among us, the Russian then joined Toro Rosso where he was soundly defeated by Carlos Sainz in both qualifying and in the races. All this after seeing Max Verstappen win the Spanish Grand Prix in what had been Kvyat's car.
Despite seeming like a broken man before this season's summer break, Kvyat is secure in his seat for the start of 2017. But one can't help but feel that seeing Kvyat riding a bicycle back to the paddock after retiring from the Abu Dhabi hints at what is to come. From Red Bull to Toro Rosso to being told "get on your bike, son".
Rio Haryanto: F
Another pay driver, Haryanto lost his Manor drive 12 races into the season and through those dozen starts mostly found himself behind team-mate Pascal Wehrlein. Wehrlein suggested after Haryanto's sacking that the Indonesian had been under-rated – as he mostly kept the German honest in qualifying.
Nonetheless, Haryanto's biggest contribution to the season was winning the fans' driver of the day award in Australia despite retiring on lap 17 with a drive shaft issue. The award was subsequently withdrawn after voting irregularities were found. Apt. Apt indeed.
Not rated: Stoffel Vandoorne
Check out Part 1 of the 2016 report cards
Richard F Rose