2020 deals in pipeline for Red Bull duo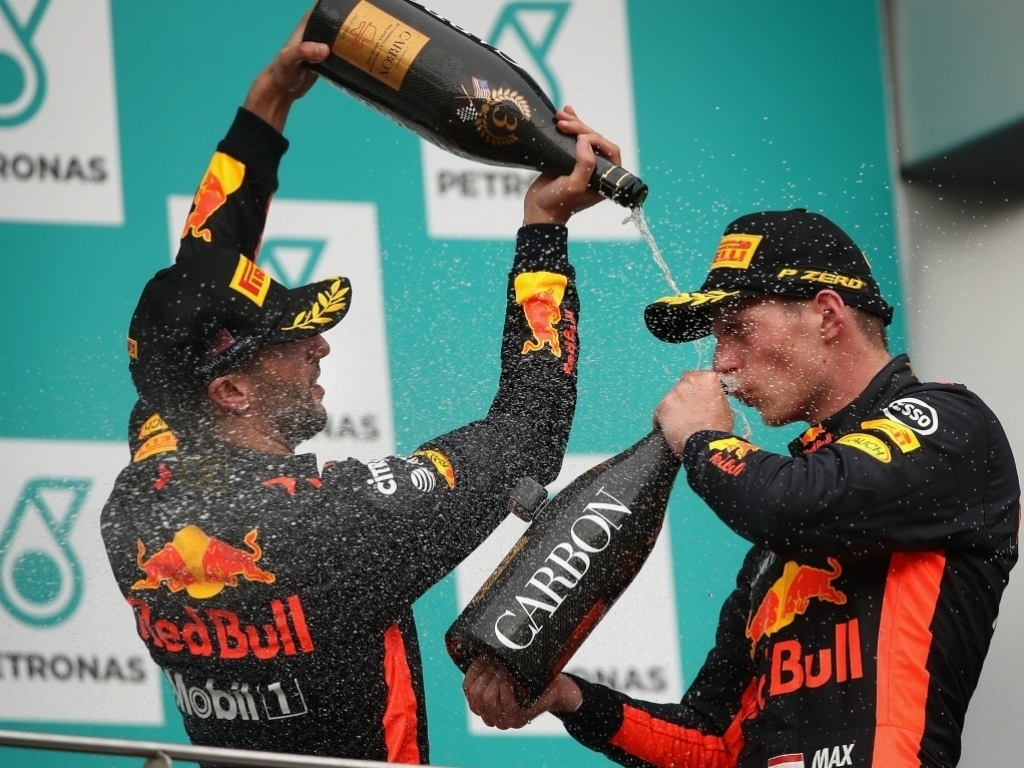 Red Bull team boss Christian Horner has revealed that the team are hoping to retain Daniel Ricciardo and Max Verstappen until at least the 2020 season.
Ricciardo, out of the contract at the end of next season, and Verstappen, whose deal expires a year later, have both been linked with moves to either Mercedes or Ferrari given the fact that Valtteri Bottas and Kimi Raikkonen are on short-term contracts.
But while the Red Bull duo are keeping coy about their respective futures, the team are doing all they can to keep the pairing together beyond the end of next year.
"[Ricciardo is] technically out of contract at the end of 2018 because he will have completed a five-year contract," Horner said.
"But what is absolutely clear is that it's our intention to retain both of our drivers, I would say until 2020."
Carlos Sainz, who has now moved to Renault on a loan deal from the Red Bull family, is still being viewed as back-up to the main acts.
Horner added: "Carlos, I wanted to keep under contract as an option should one of the [existing] drivers past next year not be with us.
"But the absolute intention is we want Ricciardo and Verstappen in Red Bull Racing cars going forward. They both enjoy being in the team.
"I think the difference with Daniel is for the first time in his career at Red Bull he's got an end in sight to his contract."