Alonso 'fixed' qualifying on the opening lap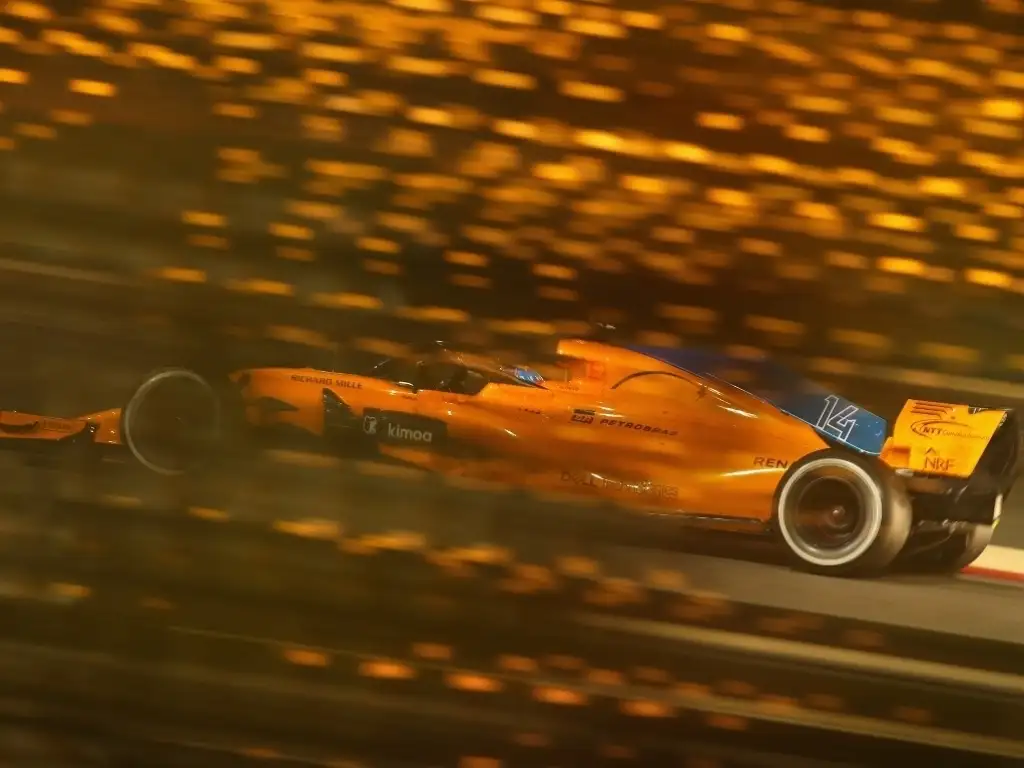 Fernando Alonso joked that he "fixed" his disappointing qualifying performance on the opening lap in Bahrain as he lept from 13th to eighth.
McLaren struggled for pace in qualifying with Alonso conceding that it was a "negative surprise".
However, the Spaniard stated at the time that he believed McLaren would have better race-pace, and they did.
He raced to seventh place on Sunday night while Stoffel Vandoorne went from 14th on the grid to eighth at the chequered flag.
A large part of Alonso's recovery was made on the first lap alone.
"We fixed it [qualifying] on the opening lap, didn't we?" he told Motorsport.com.
"When I looked in the mirrors and I saw [Lewis] Hamilton behind I thought 'I don't know what position I'm in but it can't be too bad if Hamilton is behind'.
"We were still lacking a bit of pace in the race to be with [Nico] Hulkenberg and to attack the Haas.
"A pretty difficult weekend saved by the bell at the last moment with two cars in the points and with good points for the team, but we know we have to improve because today was a bit of a coincidence."
Sunday's result means McLaren have started the 2018 campaign with back-to-back double points-hauls.
"The race is not just about car performance," Alonso added.
"It's about saving fuel, the tyres, the start, the first corner, the first lap… there's a lot more factors and we are usually better on Sundays than on Saturday.
"We know it's been a particularly strange weekend for us. Very hard, too slow, especially in qualifying and we need to improve in the upcoming races because starting from so far back it's complicated.
"But anyway, fifth in Australia, seventh here, 10 points there, six here. We would have taken 16 points before starting the championship in Barcelona, so I'm very happy about that."