Alonso: 'I've had better birthday gifts!'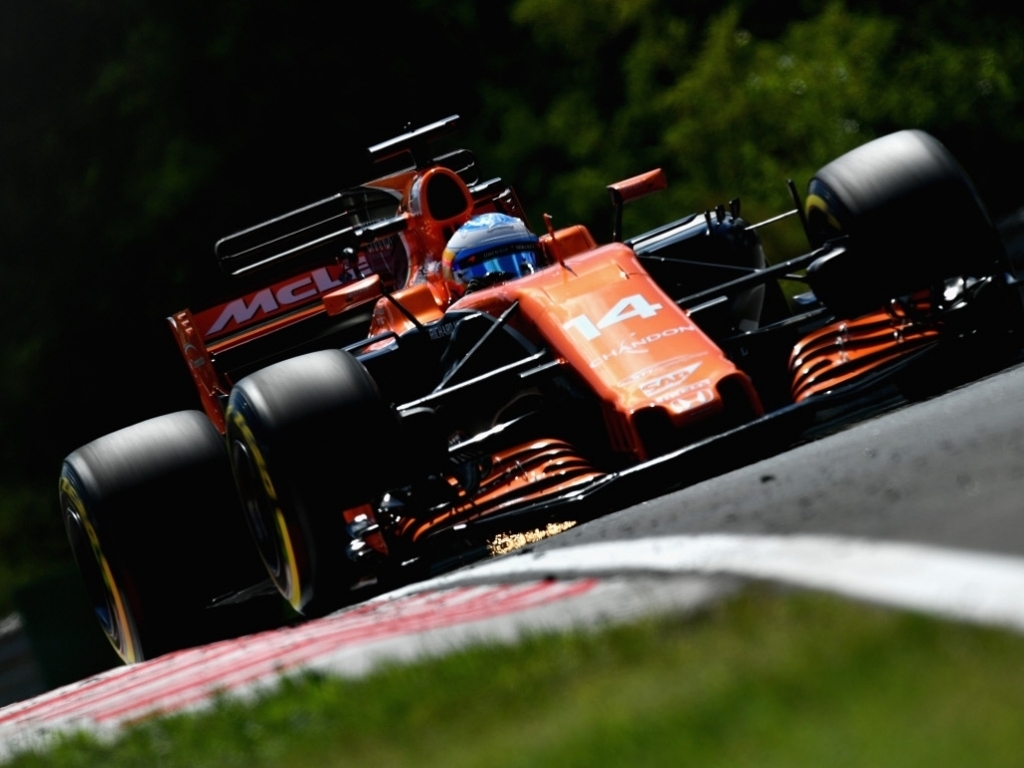 Fernando Alonso has said it has been a "positive weekend" for McLaren-Honda after both he and Stoffel Vandoorne qualified inside the top 10.
Alonso was over three tenths quicker than his team-mate, who finished P8 and P9 respectively qualifying.
However, due to a five-place grid drop for Nico Hulkenberg after a gearbox change, Alonso and Vandoorne have both been promoted by one place each.
"We knew before coming here that this was a circuit where we could be competitive and could fight for seventh, eighth position," Alonso said.
"So far the weekend we have confirmed these expectations. So far it has been a positive weekend as a team but there are no points on a Saturday."
"I think everything went according to our best expectations as we are behind the top three teams, behind Nico that has been very quick all weekend.
"He will take a grid penalty, so we gain another position and to start seventh and eighth tomorrow, as we will, was our first big goal for the weekend.
"It's nice but I've had better birthday gifts! I've won here, I've been on the podium, so to be seventh on the grid is the least we could have achieved, knowing this is a track where the engine counts a bit less.
"We're still far behind, so let's try and have some fun tomorrow. There are a lot of things happening in the background for 2018, so let's hope next year we can be fighting for pole positions and not for seventh place on the grid.
"In the race if everything goes normally we know the top three teams are out of our reach, so we have to try and protect our seventh and eighth places. But if something happens in front of us we'll have to try and take advantage of it."
Alonso also revealed ahead of qualifying that he was tired of seeing "copy and paste" reports about his future with the team.