Alonso P4 in 'tricky' conditions at Indy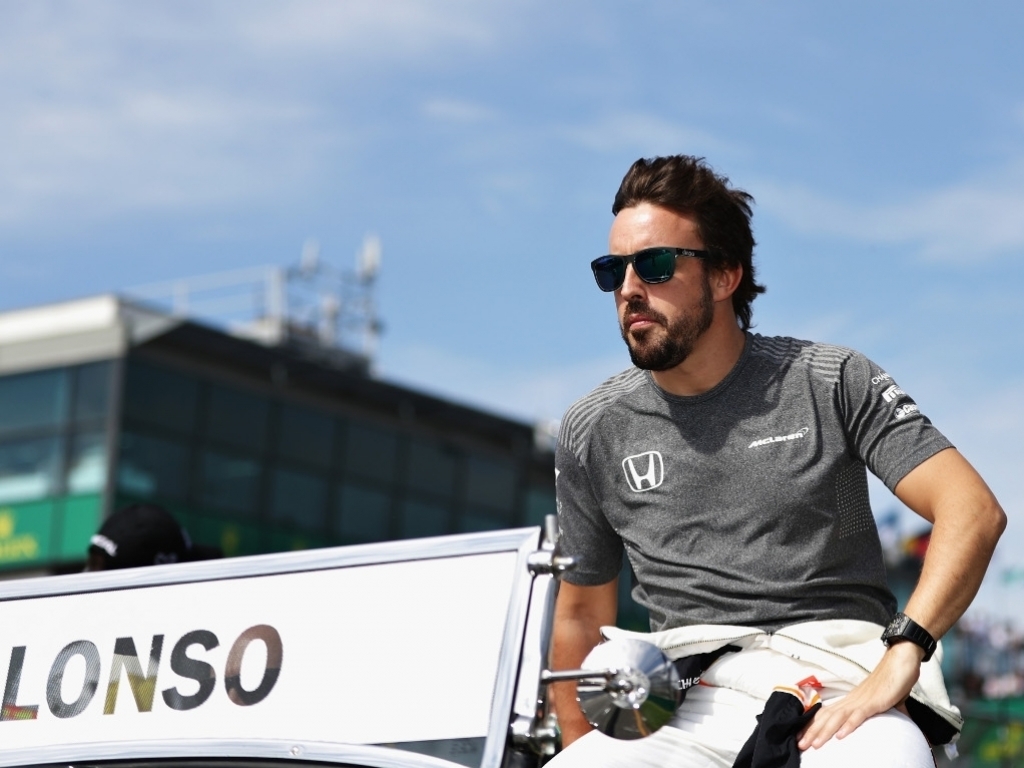 Fernando Alonso believes he learned another "good lesson" at Indy 500 practice after finishing P4 on the timesheet in gusty conditions.
There was much more limited running compared to the second day of practice, with Alonso completing 39 laps on Wednesday as teams set aside some time in the middle of the session to run pit-stops.
However, Alonso shot up the leaderboard to P4 with a lap of 219.533mph, compared to the 222.894mph set by pace-setter Ed Carpenter.
Ex-Formula 1 driver Max Chilton finished the day sixth fastest.
"It was tricky, definitely," said Alonso about the high winds.
"The conditions today didn't help, so [there was] very little running for the big guys, but for me any condition is still a good lesson.
"So today was about that, learning how to drive with these strong winds and how to set up the car corner-by-corner.
"Everything went according to plan. The team used those runs also to test something in the background on engine tuning, so it was a productive day."
Alonso also said he has received plenty of support throughout the practice sessions, something that the other drivers are exploiting.
"I'm having fun, definitely," added Alonso. "There is a lot of support here from the fans, they get very close to us here in the pitlane, in the garage.
"It seems that everywhere I go they follow me. I think some of the other drivers are taking advantage of that. They wait [until] I go, then they go without trouble.
"That's the way it is, I'm new here so they all need the autograph for the first time. I hope tomorrow they don't need it for the second time."