Alonso: The good times are coming for McLaren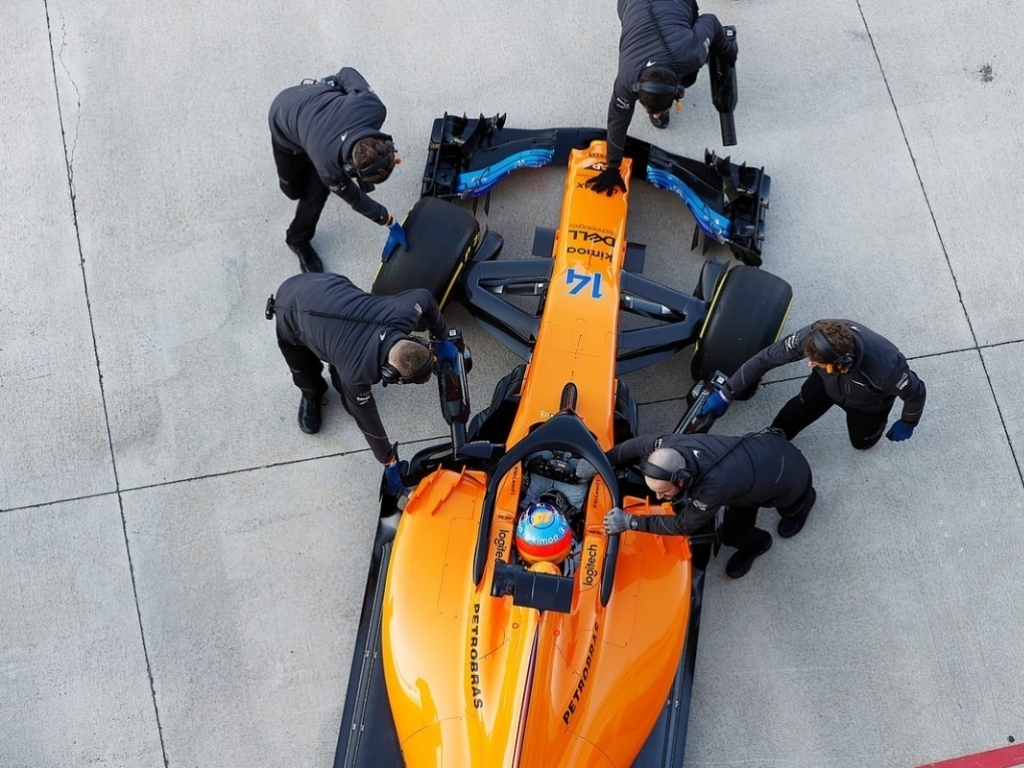 After a first run in his Renault powered MCL33, Fernando Alonso has declared that it is "time" for McLaren to get back into the championship fight.
A short while after McLaren unveiled their orange-and-blue MCL33, Alonso put in the first laps in the Renault-powered car at the Navarra circuit in northern Spain.
Although only part of a limited mileage filming day, the Spaniard was "very optimistic" and "very happy."
"The good times are coming," he told Sky Sports F1.
"It's an important moment for McLaren. After a couple of years of not fighting for the championship, it's time to come back to that position."
Drone + F1 car = endlessly watchable. #MCL33 #BeBrave pic.twitter.com/zVaqUE1LyM

— McLaren (@McLarenF1) February 23, 2018
He added: "Now in winter testing we need to make sure we optimise this package but so far I'm very happy and very optimistic, I think the team did an amazing job the last couple of months.
"We have hard work to do now because with the Renault power unit, our biggest change this year from Honda, we had to make some changes in the car, some compromises in the rear end of the car so first we need to put the car on the track.
"We need to test it, we need to make sure we optimise the package and after that we will see how fast we can be.
"Definitely for McLaren and the amount of jobs that everyone did on this car, trying to fight for podiums and race victories, that will be our aim."
McLaren last won a grand prix in 2012 and last season were second from bottom in the Constructors' Championship.
However, their switch to Renault power has Alonso hoping for that this season they can at least play a role in the fight.
"It's difficult to say right now because nobody knows where everyone is. I hope McLaren will be in the fight," Alonso added.
"If it's not us then probably Mercedes and Hamilton because they are the World Champions right now. They have to start as favourites, they will be the team to beat but hopefully McLaren can be right there."