Anxious wait as FIA meet for Vettel verdict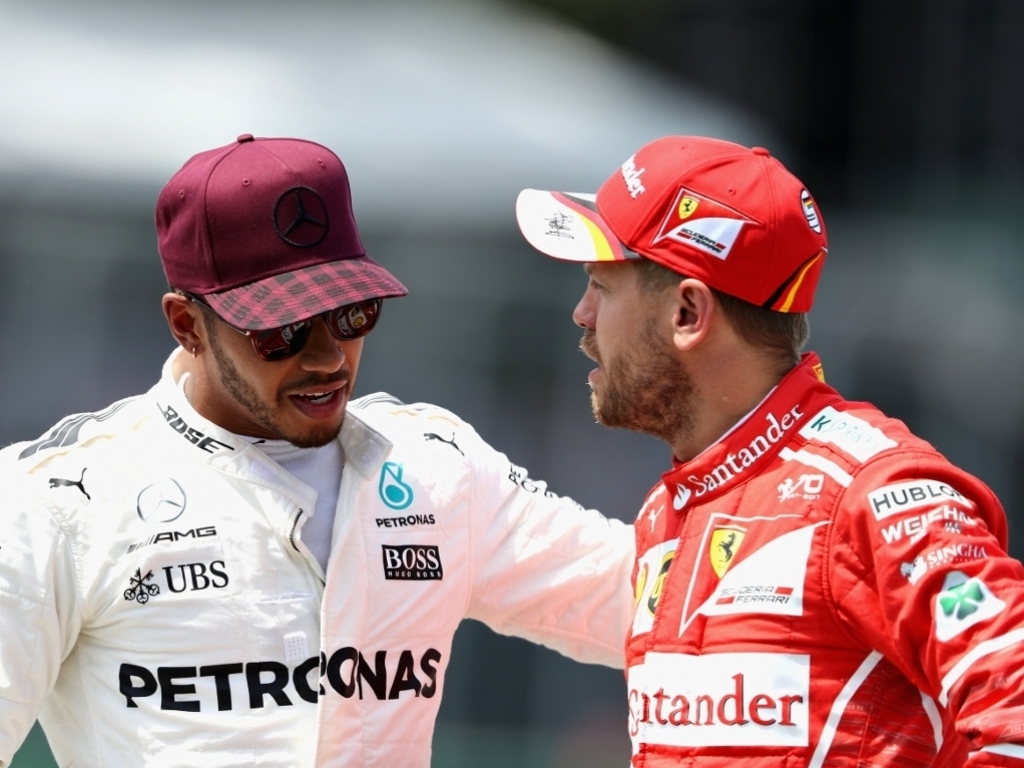 The FIA will meet on Monday to "further examine" Sebastian Vettel's incident with Lewis Hamilton in Baku and decide whether more action is needed.
Vettel was given a 10-second stop-go penalty in Azerbaijan for 'potentially dangerous' driving as he went up alongside Hamilton and barged into him after accusing his title rival of brake-testing under the Safety Car.
The FIA cleared Hamilton of the accusation after reviewing the data from his car, but the stewards were criticised for what many felt was a soft penalty.
As a result, the FIA broke their silence a few days after the incident with the following statement:
"Following the recent incident at the Azerbaijan Grand Prix in which Car 5 was involved in a collision with Car 44, on Monday July 3, the FIA will further examine the causes on the incident in order to evaluate whether further action is necessary.
"A statement regarding the outcome will be made available before the Austrian Grand Prix."
Whilst it is unclear whether a further statement will be released on Monday, there are a number of outcomes that the FIA can decide on:
– They could drop the investigation altogether if the panel believe the 10-second stop-go penalty was a strong enough punishment
– The FIA can also enforce their own penalties, with president Jean Todt a strong advocate for road safety
– Or, the FIA can call for a further hearing on Vettel's conduct and defer the matter to the International Tribunal
The International Tribunal consists of 36 judges, with verdicts made by reaching a majority vote.
They have not been brought in to decide on Formula 1 matters since 2013 when Mercedes were banned from the young driver test after using a current-year car while testing in association with Pirelli.
Again, the International Tribunal could decide that Vettel's in-race penalty was a fair punishment, administer a fine or remove Vettel from the Baku classification – the equivalent of him receiving a black flag in the race, which may believe should have been the correct penalty given.
Other options are to hand Vettel a grid penalty, a points deduction, or give him a one-race ban, something which could happen regardless if Vettel picks up three more points on super licence in Austria.
The most severe, and most unlikely, punishment is to exclude Vettel from the World Championship.
Ahead of round nine in Spielberg, Vettel holds a 14-point lead over Hamilton in the Drivers' World Championship standings.