With the first year of Liberty Media's reign over Formula 1 in the books, it is time to assess the impact they have made since taking over from Bernie Ecclestone.
"F1 has huge potential with multiple untapped opportunities," said new chairman and CEO, Chase Carey, upon confirmation of Liberty Media's £8bn takeover in January 2017.
"I have enjoyed hearing from the fans, teams, FIA, promoters and sponsors on their ideas and hopes for the sport.
"We will work with all of these partners to enhance the racing experience and add new dimensions to the sport and we look forward to sharing these plans overtime."
12 months on, Liberty are beginning to tap into those opportunities – but do those aforementioned partners really have faith in their vision?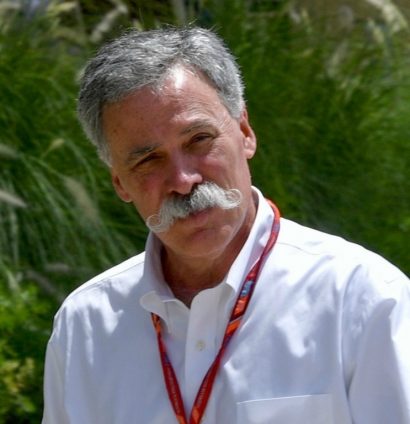 Bridging the gap
There was only one reason why there were multiple untapped opportunities in Formula 1 and that was because of Bernie Ecclestone.
His dictatorship kept the sport in the dark ages and left the fans unable to truly connect and associate themselves with the drivers and teams. Liberty wasted little time in trying to bridge the gap between the sport and its fanbase.
One of their first moves was to put Ecclestone in a chairman emeritus role, which effectively told the now 87-year-old in the most politest terms possible that Liberty had no interest whatsoever in a gradual transitional period. It was a luxury that not even Formula 1 could afford.
With Bernie out of harm's way, Liberty began to quickly impose themselves by relaxing the strict rules that prevented anyone other than TV companies that had a deal with Formula One Management from posting any content from within the paddock.
Lewis Hamilton, who has combined following of 16 million on Facebook, Twitter and Instagram, led the way in how the sport should be engaging with the fans by starting a live broadcast on the latter social media platform to show his preparations in the cockpit before heading out for a spin in the W08 during pre-season testing.
Mercedes also gave a glimpse into their round-the-clock development at the Circuit de Catalunya and Red Bull posted a 'Day in the life of Daniel Ricciardo', already fans were getting the access they had been craving and the rule change would become emblematic of a sport that was ready to take itself less seriously.
Perhaps the most symbolic event of this new ethos came at the Spanish Grand Prix when a young Ferrari fan by the name of Thomas was caught crying by television cameras after his favourite driver Kimi Raikkonen crashed out on the opening lap.
In Ecclestone's reign, Thomas would have been left there until he was all cried out, but Liberty saw this as an opportunity to show that the fans are a valued and integral part of the sport and not just an afterthought who should be just honoured to be there.
Thomas was able to meet his idol back at the paddock and also got a close look at the podium celebrations, having a day that he will never forget. The fans were not going to be overlooked any more.
As the season developed, a closer connection and a better understanding of the sport was able to be established. Decisions such as showing regular footage from the FIA driver briefings and bringing back the raft race in Canada may not seem much in isolation, but together they helped create an environment where the personalities of the drivers and teams were able to shine through.
It culminated in Formula 1 becoming the fastest growing sports brand on social media with a 54.9 per cent rise in followers on Facebook, Twitter, Instagram and YouTube. However, with F1 so far behind the rest at the start of 2017, it would have been a shock to learn otherwise.
Cause for concern?
But even as the foundations were being put in place, there has been a faint, lingering doubt that the changes are going to become too radical to the point where Formula 1 loses its identity as the pinnacle of motorsport.
There have been two clear attempts to Americanise the sport and neither were received particularly well. Michael Buffer's driver introductions at the United States Grand Prix – with cheesy nicknames and awkward interviews – had teeth grinding and toes curling all over the world, whilst the unveiling of the new, ESPN-influenced Formula 1 logo in Abu Dhabi was adding salt to the wound after such a dismal end-of-season race.
It is entirely understandable that Liberty want to assert their authority and take Formula 1 away from the Ecclestone era as far as possible, but not absolutely everything needs to be fixed.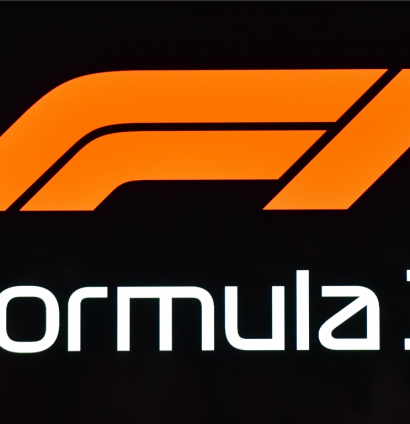 There has also been a clear desire from the outset to extend the race calendar in order to maximise revenue and once again tap into those multiple opportunities, yet that too comes with its reservations.
Firstly the calendar would have to make logistical sense to limit costs and the air miles as much as possible but, most importantly, the addition of more races can only be truly justified if the on-track action is of a consistently high quality.
Watching races should not be a chore, but when title races are done and dusted early and ridiculous grid penalties punish the real stars of the show then the last thing any fan will want is to endure a second race in the US or the Far East.
The other concerning element is that most of the suggestions for new venues have been for street circuits which do not always translate to excellent races despite the idyllic locations. If there is too much style over substance then the interest levels are only going to dwindle again.
Maintaining interest next season has been made harder with two large obstacles to overcome: the Halo device and the three-engine limit for the season.
The Halo device has been widely ridiculed. It looks horrific and the process of its introduction feels incredibly rushed. It speaks volumes when someone of Adrian Newey's stature is calling it "ugly and clumsy" and while driver safety is of paramount importance, more time should have been spent exploring other potential implementations.
The Halo will rather begrudgingly become part of the furniture whilst we wait and hope for a better solution to come to fruition. Perhaps more damaging is the engine limit which has set a precedent for a lack of on-track action as the season develops.
Cars staying firmly in the garage to preserve mileage was increasingly prevalent toward the end of last season and now, with one fewer power unit at their disposal and an extra race, that is going to be knitted into the fabric of Formula 1 unless, like the Halo, a better alternative can be found quickly.
Teams are now facing the prospect of having to work harder for less with Liberty announcing the news that the prize money pot has shrunk as well. Hopefully this is a case of short-term pain for long-term gain with plans to introduce a budget cap infrastructure on the horizon.
Future vision
However, focus will turn gradually turn away from how Formula 1 is presented as a product to the masses and toward what will be Liberty's defining moment in charge: the 2021 blueprint.
When the current Concorde Agreement that binds the entire sport together ends in 2020, there is an enormous amount of pressure on Liberty to create the rules and regulations that keeps existing teams happy and is able to attract new manufacturers. It is a balancing act that is already proving difficult.
Not for the first time, Ferrari have threatened to quit and equally damning is Mercedes saying they would probably follow them through the exit door if their major rival is not there to compete against. Renault, too, have also voiced their concerns about an unnecessary arms race that would be created if a 1.6-litre turbo V6 hybrid with the removal of the MGU-H was to become the standard engine.
Potential new partners, such as Aston Martin and Cosworth, have been encouraged by the initial vision shown by Liberty and the FIA.
But, with such a clear divide being established, a process that was accelerated when Red Bull's Christian Horner strongly disagreed with Niki Lauda's criticism, it will come as no surprise to see Zak Brown's prediction of "fireworks" between teams to continue throughout 2018. Better stock up on the toffee apples.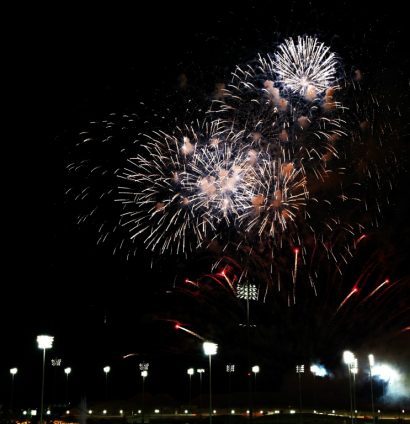 It is a case of so far, so pretty good from Liberty as they reach their one-year anniversary in charge of Formula 1.
They have broken the Luddite spell that stunted the growth of the sport but there is a strong sense now that the honeymoon period is well and truly over.
If their vision for 2021 does not strike the right cord for all parties then they will have a crisis on their hands.
Mark Scott