Aston Martin boss sets sights on 2021 F1 return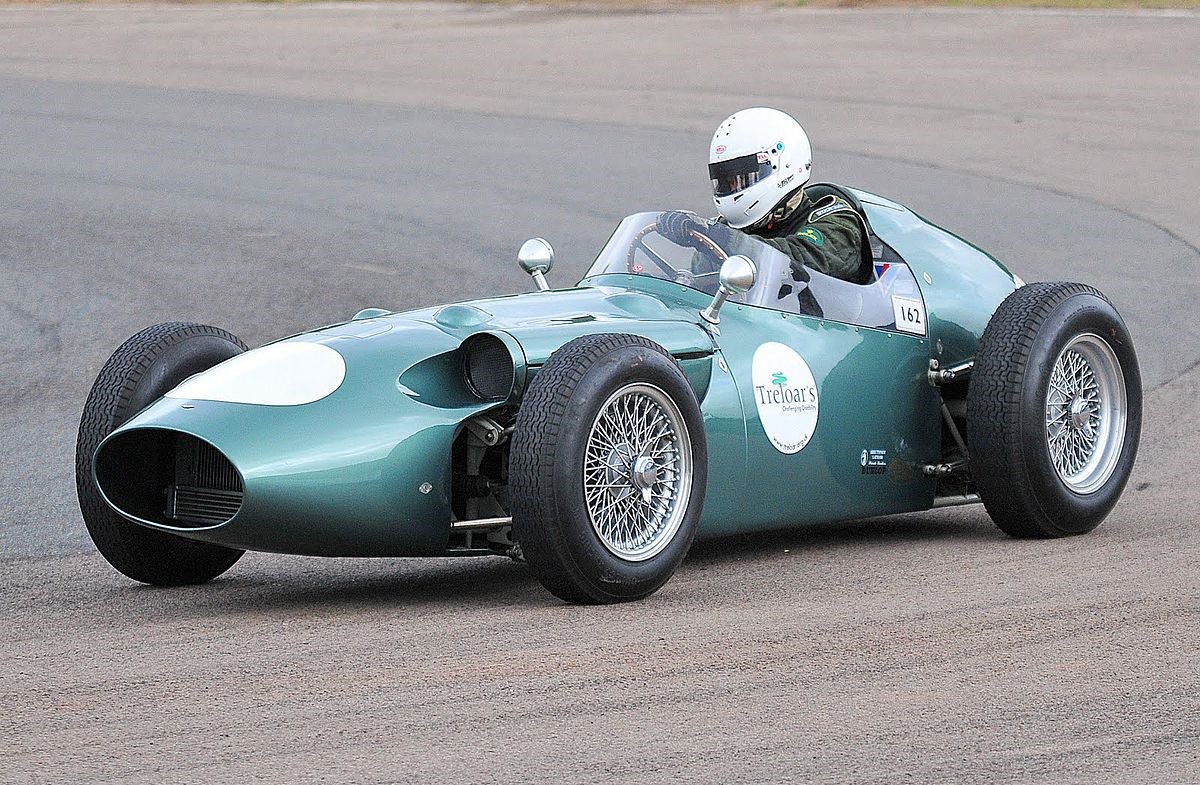 Aston Martin's return to Formula 1 is seemingly getting closer and closer by the day, as they gear up to be a possible engine supplier in 2021.
They've already struck a deal with Red Bull to become their title sponsor for the upcoming 2018 season, and become Aston Martin Red Bull Racing – but Renault, under the guise of TAG Heuer, will continue to power the team until the end of next year.
Any further involvement in F1 for Aston Martin will apparently depend on the next set of regulations that come into effect in 2021.
But the famous British manufacture's CEO Andy Palmer has continued to sound more and more positive about a return, stating that he'd welcome a change of the current rules.
Palmer has voiced his concerns about the existing rules, suggesting they are driving fans away from F1.
He and Red Bull – in contrast to the likes of Mercedes, Ferrari and Renault – are in favour of new engine rules to lower the cost and to make the drivers, rather than the cars, the focal point of the sport again.
Ferrari have even gone as far as to threaten to quit F1 if the rules do come into effect, but Palmer is keen to go head to head and challenge the best constructors in the not so distant future.
Reservations by Mercedes are perhaps due to their current dominance in the sport, meaning they don't want change, while Ferrari believe they are now within reach of being able to challenge for silverware for the first time since 2008.
As for Aston Martin, meanwhile, being Red Bull's title sponsor in 2018 marks a return to Formula 1 in some capacity for the first time since they competed in 1959 and 1960.
While known as an elite luxury sports car across the globe, perhaps thanks to their association with the James Bond film franchise, they didn't really hit the ground running in their previous two seasons.
In six total race entries, they managed a career-high finish of sixth (twice) – which back then was only just outside of the points – at the 1959 British and Portuguese Grands Prix.
Former British driver Roy Salvadori, who also drove for Ferrari, was responsible for both of those results, and did help his team to be the sixth most successful team that season out of 16.
Salvadori was the only person to compete for Aston Martin in both seasons, too, with American Carroll Shelby his teammate in 1959 and Frenchman Maurice Trintignant his partner in 1960.
Many fans, particularly in Britain, are seemingly excited by Aston Martin's potential return as an engine supplier, perhaps to see something fresh and new in the sport – with so many supposedly becoming disillusioned with how F1 has become in recent years. And other changes planned by the Formula 1 bosses could certainly help things too.
As for 2018, the returns of the French and German Grands Prix are also steps in the right direction, so roll on the new season and beyond.