For all you need to know about the Australian Grand Prix – the stats, the track, the history and even the future…
Let the battle commence
Last season it was Lewis Hamilton versus Nico Rosberg for race wins and World title. This season it looks as if it could be Hamilton versus Ferrari with Red Bull picking up the pieces.
That, though, is based on pre-season form and everyone knows that counts for very little.
Ferrari dominated the timesheets in Barcelona, claiming the top two places ahead of new Mercedes signing Valtteri Bottas and Hamilton.
But it was the Scuderia's largely smooth preparation – coupled with heaps of praises from customers about their upgraded engine – that caught the eye.
Following last year's win-less campaign, Ferrari head into the Australian Grand Prix as the favourites, or at the last the second favourites as Mercedes remain the team to beat.
The Brackley squad's engine remains the superior power unit, they covered the most laps in pre-season, and, well, no one believes they have got it so wrong with the new regulations that they will go from dominating the sport to struggling to win races.
Red Bull, after a "confusing" pre-season, are there and there about with some suggesting that the RB13 we saw in testing will not be the RB13 that hits the track this Friday.
As for whether F1's new aerodynamic will spice up the show that remains to be seen. Most fear overtaking will be hampered and that the gap between the top three and the rest of the field is even bigger than before while degradation is not a huge factor with the new wider Pirelli tyres.
Those concerns, though, have done little to dampen the enthusiasm as Formula 1 heads into a new era.
It is, however, the same old story for McLaren, who are worried their Honda-powered MCL32 won't even see the chequered flag Down Under.
And if pre-season form is anything to go on, Fernando Alonso and Stoffel Vandoorne could find themselves fighting with Sauber to avoid being dead last.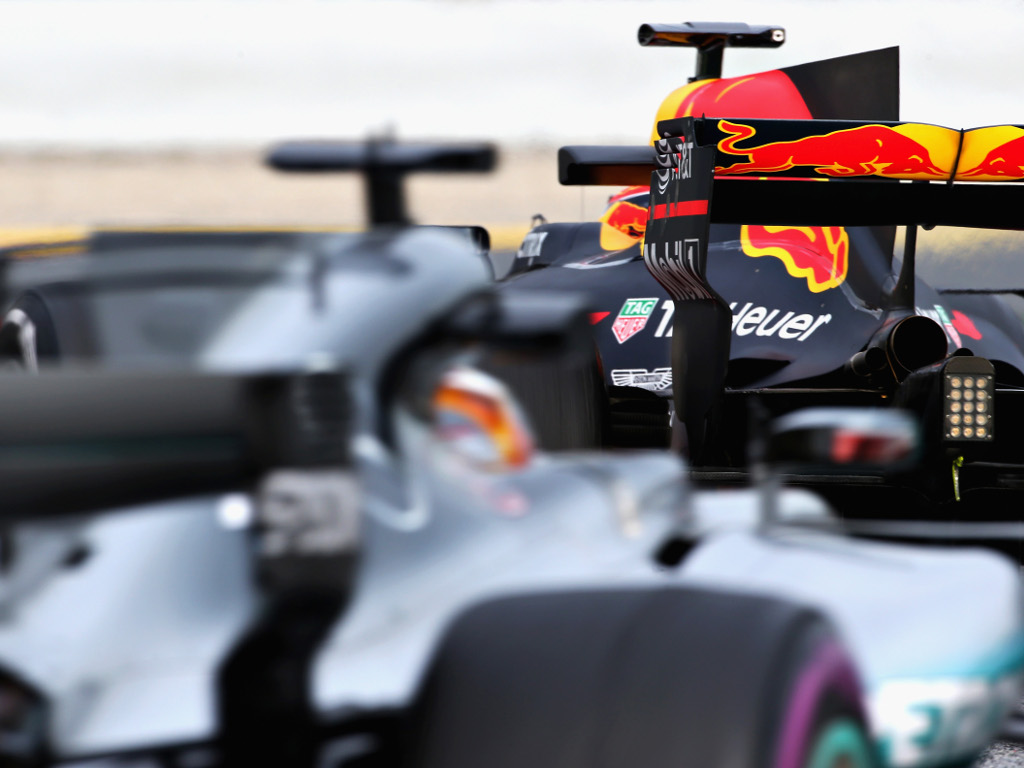 Did you know?
The Australian Grand Prix first took place in 1985 and has been on the calendar ever since. The first 11 races were held in Adelaide before moving to Melbourne's Albert Park street circuit in 1996. This year's event will be the 22nd at the venue.
Only four past World Champions will line up on this year's grid after Jenson Button's retirement was followed by that of Nico Rosberg. The German walked away five days after winning a first – and only – World title.
Just one driver will make his F1 debut this weekend with Lance Stroll the only genuine rookie. However, for McLaren's Stoffel Vandoorne (1 race start) and Force India's Esteban Ocon (9 starts) this will also be a first Australian Grand Prix.
Two drivers, Raikkonen and Hamilton, have won more than one Australian GP with both having two victories to their tally. Raikkonen won in 2007 and 2013 with Hamilton triumphant in 2008 and 2015.
Raikkonen, who scored points points on his F1 race debut in Melbourne – sixth for Sauber in 2001 – will be the oldest driver on the grid.
Although McLaren have not won a single grand prix since 2012, they remain the most successful team Down Under with 12 wins on the board. That year they added their 12hth Aussie win. Ferrari have 10.
It is, however, Mercedes who have been the dominant force in Australia of late with their three wins coming in 2014, 2015 and 2016.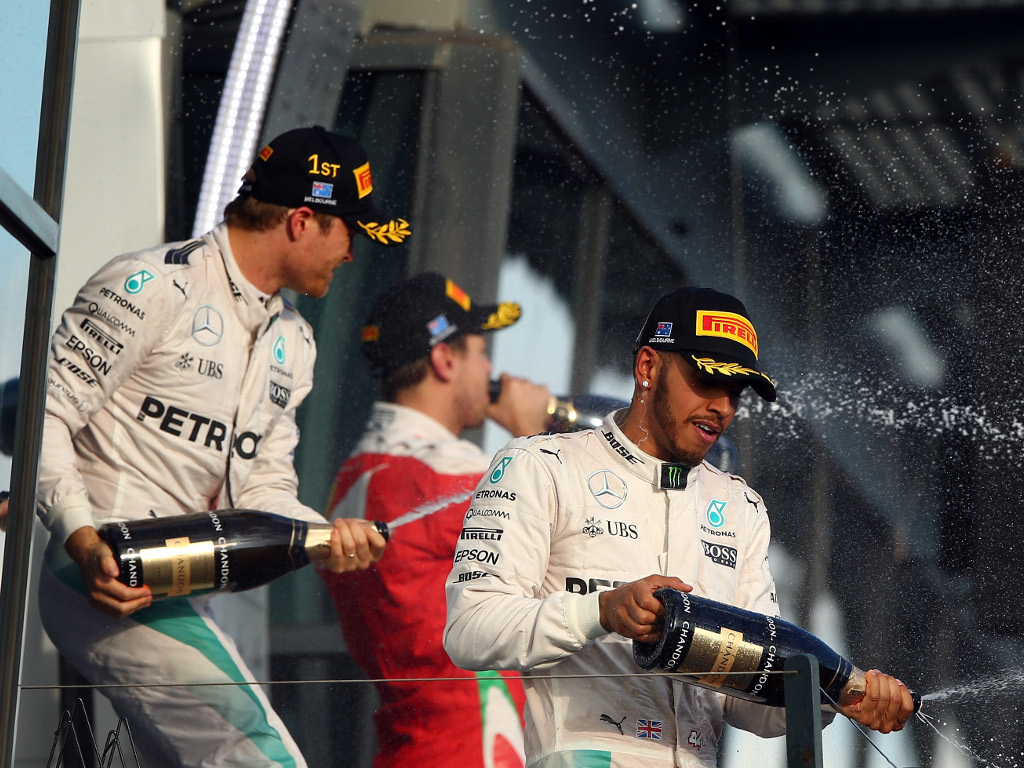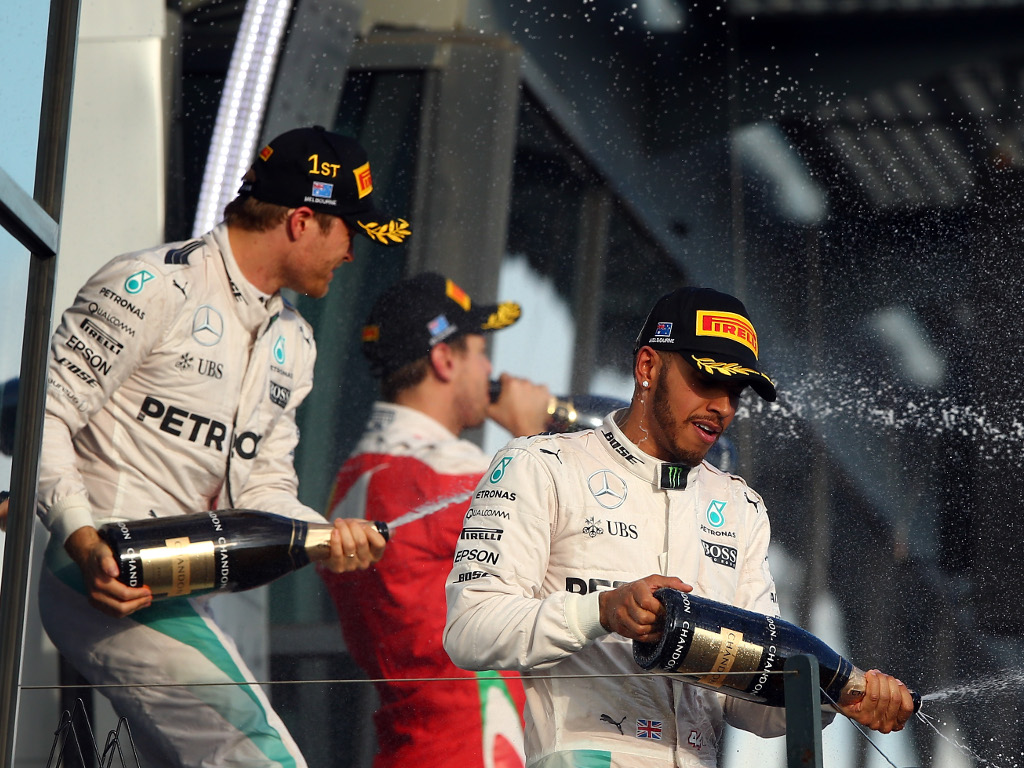 What happens when
After three months of waiting, not always so patiently, the 2017 Formula 1 season gets underway in Australia this weekend.
The action begins at noon on Friday with the first of the three practice sessions and culminates in Sunday's 58-lap grand prix. That begins at 4pm local time.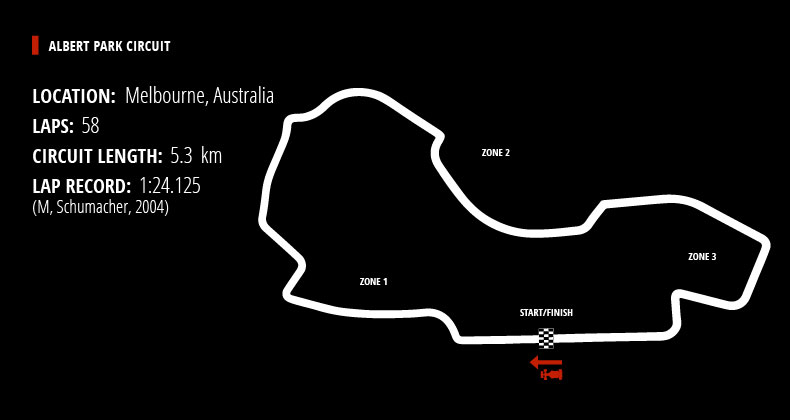 A lap of the Albert Park circuit
Haas driver Romain Grosjean: "Going down the main straight and heading into turn one, you always get the sun in your eyes. It's quite a nice corner, right inside corner, fourth gear with a little bit of inside curb then outside curb.
"Turn three is a bit of a tricky corner. You have to be careful on exit and well placed for the next left, which is turn four. Turn five, if you've got a good car, it's flat out.
"Turn seven is then a right inside corner in third gear. It's quite a good corner as well, with a bit of a tricky curb on exit. Turn nine requires big braking. Total application is very important because you've got the back straight and you're very close to the wall on exit.
"Then you have my favorite corners between (turns) 11 and 12 and 13. It's high speed, sixth gear probably. It's a good feeling.
"Going into (turn) 14, you have lots of braking as you're carrying quite a bit of speed in there. (Turn) 15 needs just a bit of a lift off (the throttle), right inside corner, pretty cool to drive. You then need to be well positioned for the last braking point into the left-hand side, where it's quite tight.
"The last corner you want to stay flat out, but it's a bit of a tricky one with a bump in the middle.
"I enjoy Albert Park. It changes a lot during the weekend. It's not a permanent circuit, so the grip is changing a lot. The race start is quite late, but it's one of my favorite grand prix.
"It's not an easy track to get on with. It's very hard on fuel consumption as well. For the first race of the season, it's going to be interesting."
Same rubber across the board
With Formula 1 introducing new wider tyres this season, the FIA's World Motor Sport Council declared that, for the first five races, all drivers would use the same compounds.
As such it was left to Pirelli to decide with the Italian tyre manufacturer bringing the purple-marked ultrasoft tyre to Melbourne for the first time along with the red-marked supersoft and yellow-marked soft.
The ultrasoft will be the tyre chosen for Q3.
The Aussie GP quiz