Battle heats up, tempers flare
Ferrari, Mercedes and Red Bull Racing all spent time at the top of the timesheets at Sepang on Saturday as the battle for the Malaysian GP crown heated up – and tempers flared.
Right, Saturday in Sepang, let's do this. 🇲🇾👍 #MalaysianGP pic.twitter.com/qShKaz6hZp

— McLaren (@McLarenF1) September 30, 2017
After Friday's misery – billed as "fundamental" issues by Toto Wolff – Lewis Hamilton was still able to crack a smile as he was greeted by fans when he arrived at the circuit on Saturday morning.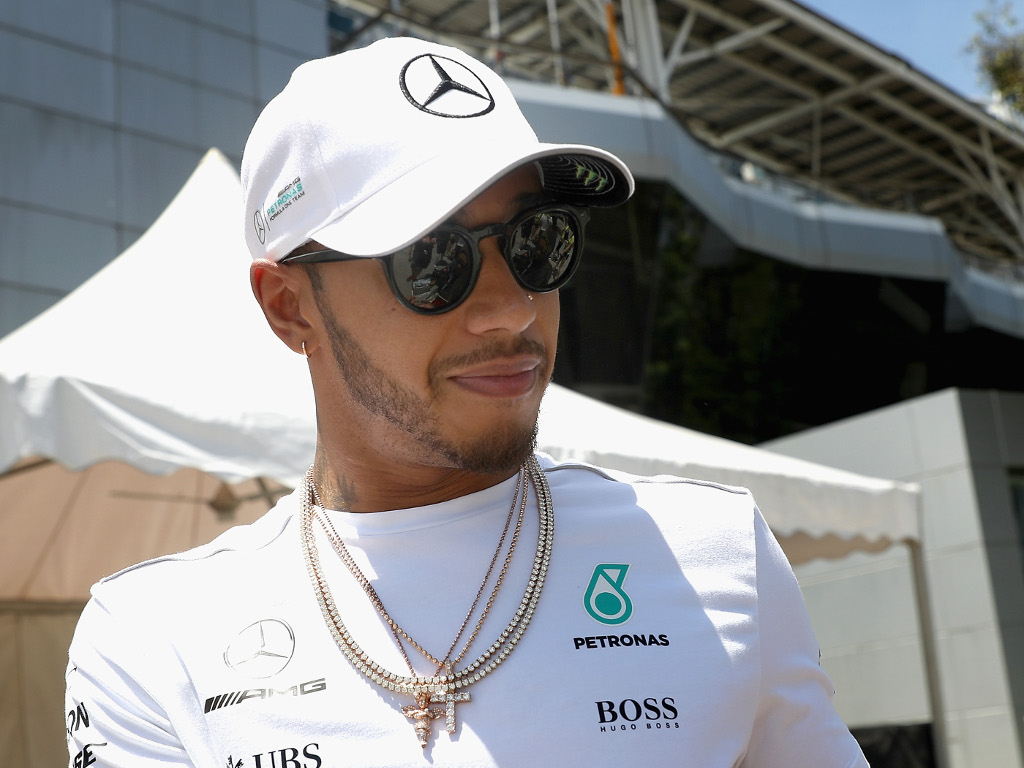 This weekend's grand prix will mark Max Verstappen's first race as an "adult" as the Red Bull racer turned 20 on Saturday.
Fijne verjaardag @Max33Verstappen ! 🎂🎉 #F1 pic.twitter.com/LOGdPpdhzn

— Red Bull Racing (@redbullracing) September 30, 2017
Pierre Gasly, who posted the first lap time in FP3, is pushed back into the Toro Rosso garage after his run.
Lewis Hamilton reverted to Mercedes' old spec aerodynamic package and was up in P1 midway through final practice with a 1:32.539.
Nico Hulkenberg was blowing bubbles… don't ask.
.@RenaultSportF1 have added a bubble machine to @HulkHulkenberg's car this weekend 👀 😂#MalaysiaGP 🇲🇾 #F1 pic.twitter.com/KR4m7Q2r1n

— Formula 1 (@F1) September 30, 2017
Daniel Ricciardo spent time in the P1 slot with a 1:32.091.
Kimi Raikkonen was the next to lead the way as the Ferrari driver put in a 1:31.880 to finish FP3 quickest of all.
But while he had a good time, Sebastian Vettel's session ended a few minutes early due to a suspected engine issue.
Trouble for VET 😖@ScuderiaFerrari 📻 "Stop the car, come in the garage"#MalaysiaGP 🇲🇾 #F1 pic.twitter.com/DKN6sL6wgj

— Formula 1 (@F1) September 30, 2017
The most dramatic moment of the session, though, belonged to Verstappen and Jolyon Palmer. They clashed in the final minute. Max had a puncture, Palmer was sans his front wing. And of course blamed each other.
"What an idiot," shouted Palmer, who clearly is blaming Max. "He hit me," said Max.
Drama at the end of #FP3 😲

PAL hits the rear of VER 💥#MalaysiaGP 🇲🇾 #F1 pic.twitter.com/AACGzY2zQx

— Formula 1 (@F1) September 30, 2017
Ferrari were hard at work on Sebastian Vettel's SF70H in the break after deciding to fit the latest upgraded engine following his FP3 electrical issues.
Working working working Forza ragazzi #MalaysiaGP #Quali pic.twitter.com/rxl2dUE843

— Scuderia Ferrari (@ScuderiaFerrari) September 30, 2017