Bernie changes his Rosberg tune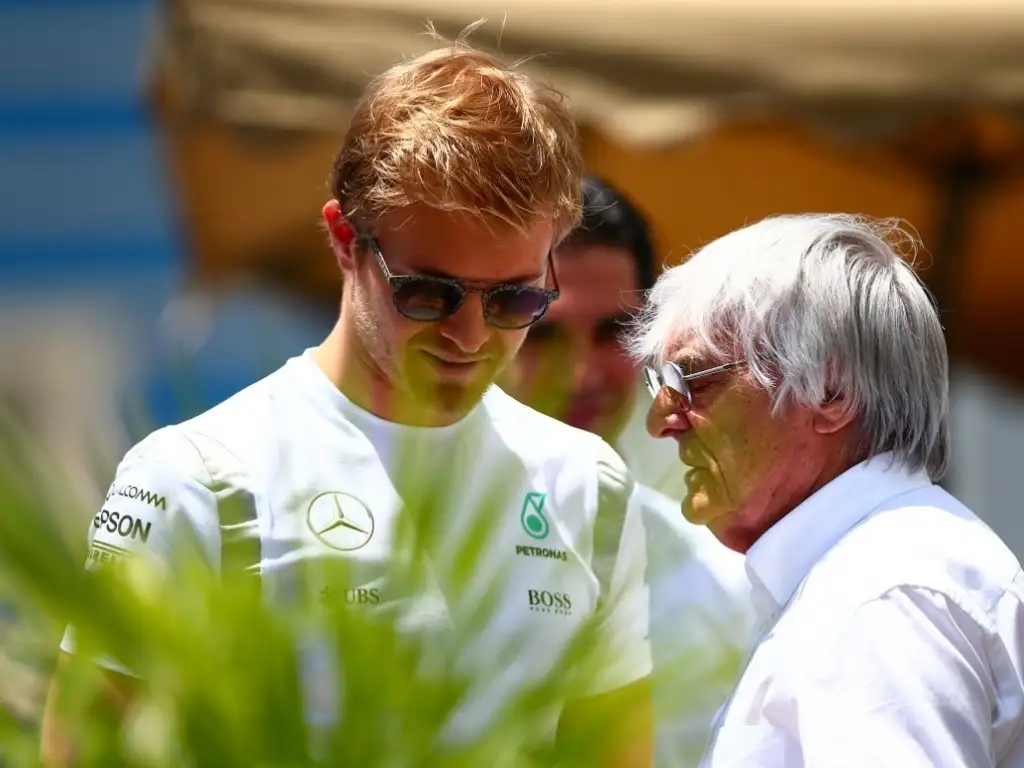 Although Bernie Ecclestone still feels Lewis Hamilton is the best World Champion for "publicity", he would be "very happy" if Nico Rosberg won the title.
Rosberg leads the Drivers' Championship by 26 points over Hamilton meaning he only needs a hat-trick of P2s in the remaining three races to secure his first Drivers' title.
He could even wrap it up this weekend in Mexico if he win the grand prix and Hamilton finishes P10 or lower.
But not everyone is wishing him on with Ecclestone recently stating that it "wouldn't necessarily help the sport because there is nothing to write about him. Even in Germany it wouldn't help. You need someone like Lewis."
The 86-year-old came in for some criticism for his comments with Rosberg revealing that he had spoken with him in the wake of the Austin race.
And maybe whatever he said got through to the F1 supremo as Ecclestone now says a Rosberg World title would be "very, very important" for F1.
Speaking in Mexico, he told Sky Sports Italy: "I get into a lot of trouble because people say to me 'who is the best World Champion for publicity?'
"I always say Lewis because he travels the world and he meets all different people and gets on TV everywhere, he's super for Formula 1.
"Would it be good to have him as World Champion again? Too right, that's a definite.
"But on the other side with Nico he's a new World Champion so we've [then] got another World Champion in Formula 1 which is always very, very important.
"He seems to be growing out of his old self and he's outward now a lot better, so I'm very happy with him."