Bookmakers betting on Hamilton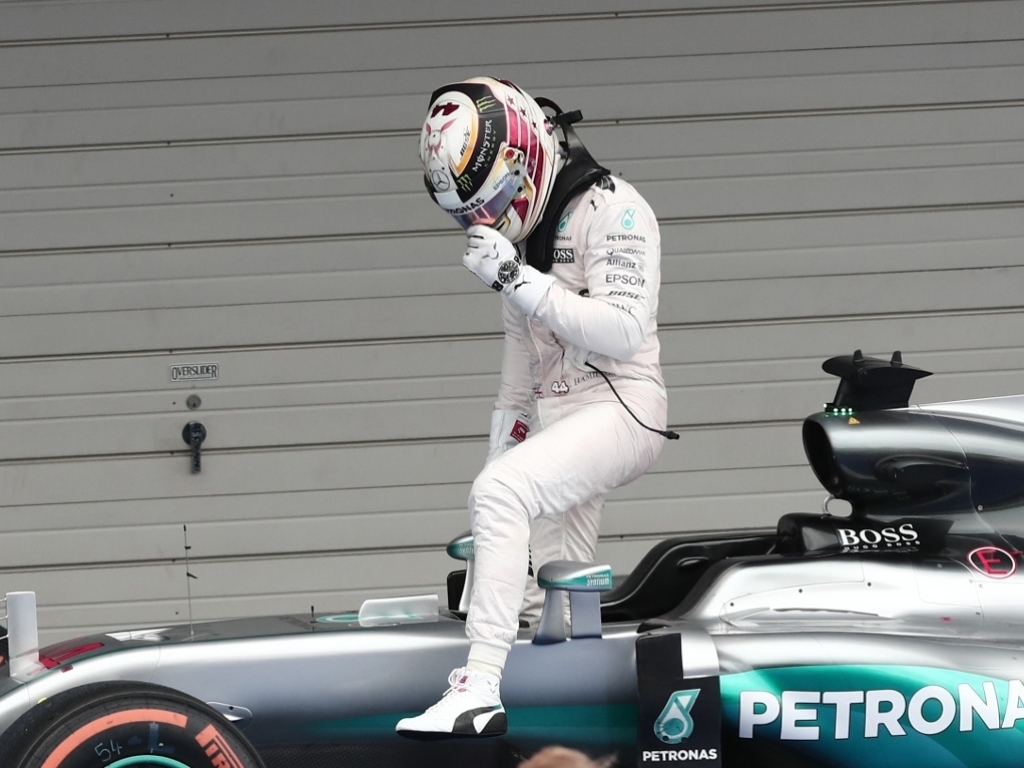 We are now just weeks away from the first grand prix of 2017 and the biggest question is whether Lewis Hamilton can regain his vicelike grip over the sport.
He was heavily expected to win a third consecutive Drivers' Championship last season but a series of engine failures cost him dearly and he lost out to teammate Nico Rosberg by a slender margin. He now has a new teammate in Valtteri Bottas after Rosberg's shock retirement, and will be desperate to assert his dominance in the Mercedes team from the off and go on to win another championship.
The bookmakers certainly think he will do it. Last time around he was odds-on to win a third title in a row, but now the best odds you can find are 5/4. What's surprising is that Bottas is not second favourite, or even third. Those accolades fall to Red Bull drivers Max Verstappen (3/1) and Daniel Ricciardo (9/2). The finally comes Bottas at 5/1. Those are remarkable odds considering he will be racing for a team that has dominated the sport for the past three years and is expected to do so once again this time out.
Mercedes are 8/11 to win the Constructors' Championship, ahead of Red Bull on 6/4 and Ferrari at 10/1. So what that means is that the bookmakers believe Hamilton will be by far and away the dominant driver at Mercedes. Perhaps this is because Bottas is untested at the top level. He performed solidly for Williams, but has never won a race and finished eighth in the Drivers' Championship last season. Bottas was widely seen as a safe replacement for Rosberg. Hamilton and Rosberg clashed frequently, much to the detriment and embarrassment of the team, so Mercedes boss Toto Wolff did not pursue a firebrand like Fernando Alonso and instead played it safe and signed up the unassuming Bottas. The expectation is that he will quietly go about his business, racking up crucial points for the team but allowing Hamilton to be the main man.
But beneath that ice-cool Scandinavian façade, there may be a bit of fire lurking. Hamilton's father Anthony made headlines this week when he claimed his son "kills careers" by destroying them with his speed and getting under their skin. "Well, I wouldn't want to be my teammate, either," Bottas retorted, suggesting he may not roll over so easily.
But that being said, given his experience and pedigree and standing at Mercedes, it is highly likely that Hamilton will get the better of Bottas, this season at least. Perhaps that is why the bookmakers have Verstappen and Ricciardo as his closest rivals. But can they really compete given the superiority of the Mercedes car? It is doubtful. The rules have changed for the 2017 season, a technical shake up to ensure the cars are wider, heavier and run on fatter tyres. It will make the cars faster and more challenging for the drivers, and every time the regulations change hope abounds that a team's period of dominance will come to an end.
But the rules have not changed enough to allow the other teams to close the gap on Mercedes. The Germans have dominated thanks to their superior engine, and in 2017 the cars will have more downforce and will be more power sensitive than ever, so a bigger engine will be needed and this will play into the hands of Mercedes.
Some will fancy Verstappen at 7/2 as he is such an exciting driver, but the smart money right now has to be on Hamilton: he has the best engine, the best team and is probably the best driver. But if you are looking for an outsider, Bottas would be the best bet at 5/1. And at those odds you can back him each way and get a fifth of the odds if he finishes in the top three – which he is highly likely to driving for Mercedes – so you have an insurance policy: if he wins it you get paid out at 5/1 and on him placing, and if he finishes in the top three you get your money back.