Bookmakers all but certain: Hamilton will be world champion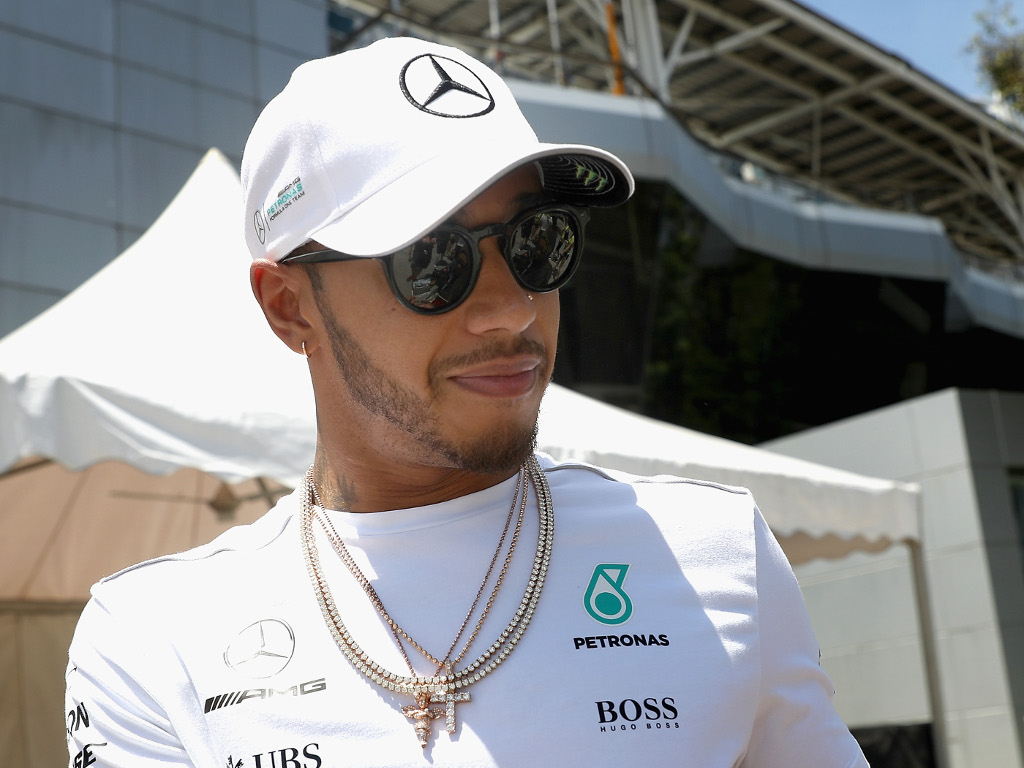 The Singapore Grand Prix was highly anticipated. Before the race, the two title contenders Sebastian Vettel and Lewis Hamilton were only three points apart in the Drivers' Championship. Add to that the fact that Singapore's street circuit might suit a third team even better than the two title contending outfits, and you have an interesting mix of ingredients for an explosive weekend.
Thus far this season Red Bull Racing had not been able to match Ferrari's and Mercedes' pace. A big update to the car in combination with a track that is much more beneficial to their downforce-focused package than the high-speed tracks of recent races, gave rise to high expectations for Formula One's original night race, the Singapore Grand Prix.
Let's just say those hoping for an explosive weekend were not disappointed, personal driver preferences aside of course. As the weekend kicked off Red Bull indeed seemed to be competitive, if not simply the best team. Daniel Ricciardo and Max Verstappen lead all three free practices. Red Bull's dominance continued in the first two parts of qualifying when Verstappen lapped the quickest times, but an epic stint by Vettel eventually put him on top of the leaderboard in Q3, in front of both Red Bulls. More surprisingly, Hamilton only found himself in fifth place, making it his second worst qualifying position of the season after Monaco.
For those looking to make some money on predicting the outcome of the World Drivers' Championship, this would prove to be an interesting opportunity. Hamilton's minor lead in the championship was now offset by Vettel's superior starting position, even more so because Hamilton would be much more likely to end up in any race start shenanigans, given his fifth position on the grid. Looking back, sticking with Hamilton despite this far from optimal Saturday might have been your best bet to have made any significant money this year betting on the championship outcome.
It seems impossible to have foreseen the madness that ended up with both Ferraris out even before the first few corners, on race Sunday. However, some might claim Vettel starting from front row with Verstappen next to him was an accident waiting to happen. Ever since the young Dutchman switched seats from the junior Toro Rosso team to the main Red Bull outfit, the two always seem to be on the verge of clashing.
Now the dust has cleared a little the consensus amongst experts seems to be that Vettel was primarily to blame for the incident. Of course, perhaps Verstappen could have lifted and Raikkonen could have taken more evasive action, but Vettel seemed to deliberately attempt to block Verstappen. In a vacuum all within the games' rules of engagement, but because of Raikkonen's phenomenal start it turned out to be catastrophic. On top of that, only one of these three drivers was battling for a championship title: Vettel.
Whoever was to blame for the incident, if anyone, fact is that the title aspirations of the four-time World Champion have sustained serious damage. The bookmakers seem to think the battle has most likely taken a decisive turn. The odds for a Hamilton win have gone all the way down to 1/7, whereas a bet on a Vettel turnaround can be found at 4/1. If you fancy a little gamble a Valtteri Bottas upset is quoted at 100/1, and the mere theoretical chances of both Ricciardo and Raikkonen are at 4000/1.
Considering Hamilton's consistency as of late, topped with a very well-performing and trustworthy car, he is the man to beat. But let's just take a small step back to Saturday evening in Singapore. An exhilarated Vettel had just taken pole position by a significant margin over his Mercedes competitors, raising questions whether the Mercedes car could keep up with the seemingly more balanced Ferrari for the remainder of the season.
Less than 24 hours later all these considerations were almost forgotten, not only because of the mayhem on lap one, but also because Hamilton took full advantage of the opportunity that was handed to him so early in the race. Managing to stay in front of Ricciardo, who had been significantly faster the whole weekend, gave rise to even more optimism regarding his chances to win the top prize this year.
The race that was supposed to launch Vettel back in the lead of the title race, ended with him trailing Hamilton by 28 points. It must be a bitter pill to swallow for the experienced German, but perhaps it is a little too early to write him off just yet. It is easy to forget Vettel has won two of his four championship titles by fighting back from bigger deficits than he has today.
What about the pace advantage that Ferrari displayed on Saturday? And let's not forget the potential threat of the two Red Bulls joining forces at the front. They can perhaps play a pivotal role in deciding this year's title race, both in terms of stealing valuable points and in terms of the likeliness of incidents occurring. Both drivers are eager to take home another race win, and without a title race to lose they can afford taking some more risks.
Next race will take place on the Sepang International Circuit in Malaysia. Do we need to remind you what happened there last year? Exactly, Lewis Hamilton's engine blew up while he was in the lead and challenging for the title that eventually went to Nico Rosberg. A similar scenario this year is far from unthinkable. Vettel at 4/1 now doesn't sound like such a bad bet anymore, does it?