Bottas hopes gap to Ferrari 'is not real'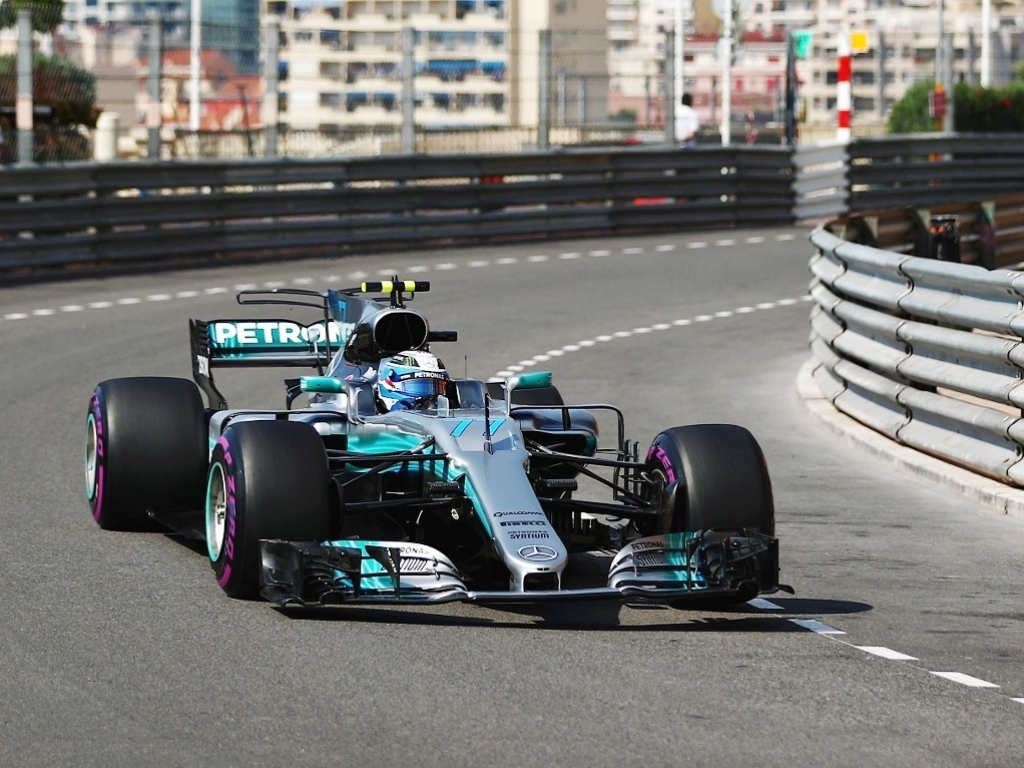 Valtteri Bottas is hoping that Mercedes' gap to Ferrari in Monaco is "not real" after the Brackley squad went in the wrong direction with changes between practices.
Although Mercedes were at the front in Thursday's opening practice with Lewis Hamilton quickest, they dropped in the afternoon session.
Hamilton finished P8 while Bottas was tenth, both drivers over a second off Sebastian Vettel's P1 time.
"I hope it is not real," Bottas admitted.
"We made some changes from Practice 1 to Practice 2, mechanical changes, and it went in the wrong direction.
"I think we know how to fix it but the other cars are good."
Mercedes are also struggling with their tyres with Bottas revealing that they not able to get the best out of the Pirelli rubber on the first of their hot laps.
He added: "Getting lap 1 out of the tyres for us is impossible so we need a few more warm up laps but that seems to be the same with everyone."
New TV customers can continue to enjoy great entertainment with award-winning dramas, must-see series and comedies when they Join Sky TV and get 33% off selected Sky TV Bundles for 18 months. This offer is live until midnight 5th June. Click here.