Bottas: 'I can't see myself as number two'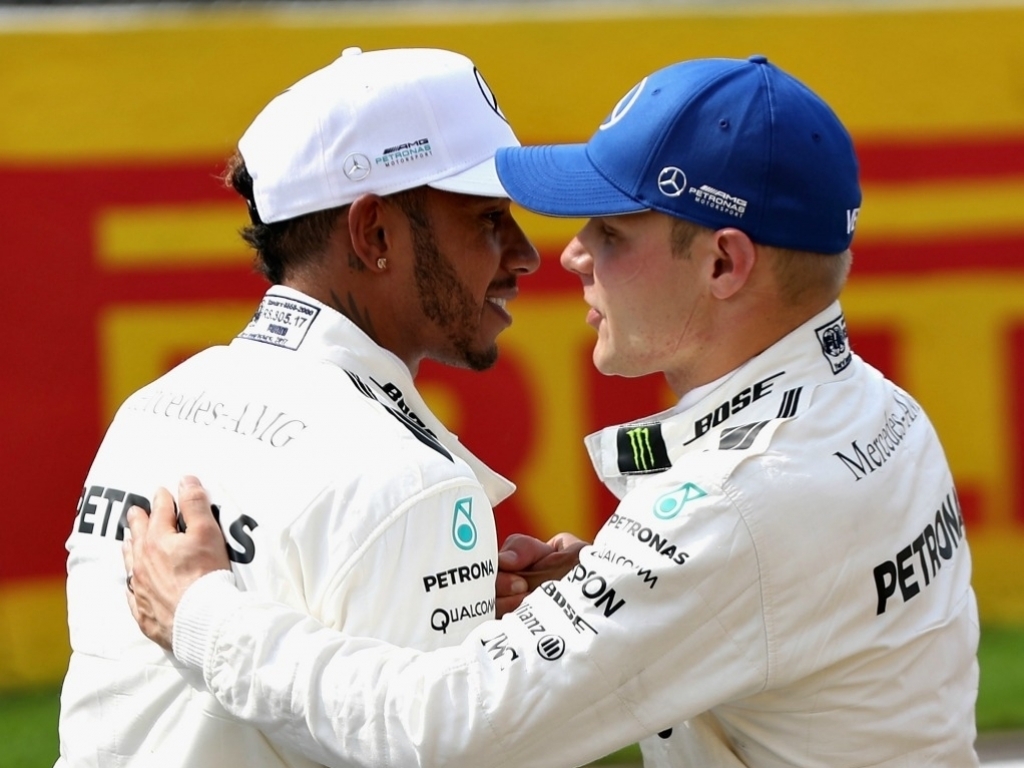 Valtteri Bottas is hoping that he can prove to be more competitive up against Lewis Hamilton next season, saying he would rather "stay at home" than be a number two driver.
The Finn has secured the first couple of grand prix victories in his career and still has a chance of finishing runner-up in the World Drivers' Championship this year.
But Bottas has not being able to push Hamilton out of his comfort zone after being out-qualified 13-5 with a four tenth gap on average and finishing below Hamilton on 11 occasions when both Mercedes cars have finished the race.
"In a few occasions, not as many as I would have wanted, I managed to be ahead of him," Bottas told Sky Sports News,
"Even though he is a really, really good driver and very consistent, I also need to believe in myself.
"I can't put myself in a place of number two otherwise I would rather stay at home."
Bottas believes that his first year at Mercedes will provide him with a strong platform to improve in 2018.
He added: "This year I have learnt massively and I want to it as kind of a learning year for me with the team.
"Starting next year with the people I know it's going to be quite different and I just need to go for it and learn from all the hard times this year."
We head to Brazil for the penultimate race of the season and, even though both World Championship titles have been wrapped up, there is still much to play for.