Bottas: 'No difference' to Hamilton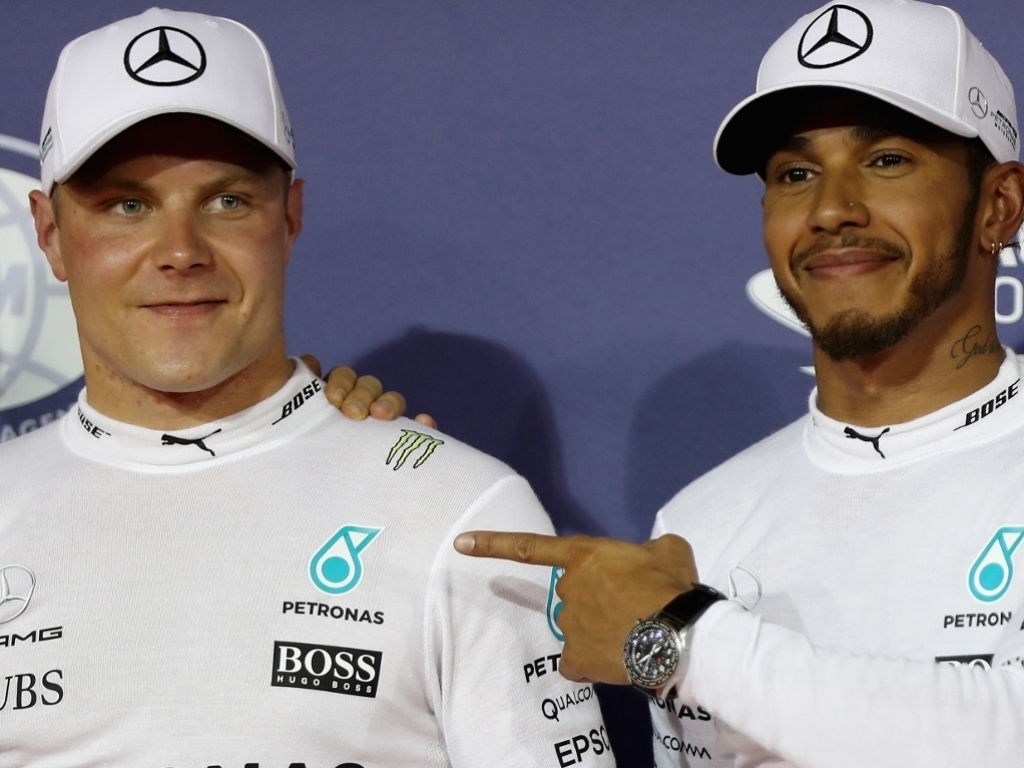 Valtteri Bottas believes there is nothing between himself and Lewis Hamilton, and believes consistent form is the key to another Mercedes contract.
Hamilton is 36 points clear of his team-mate after seven races this season, but Bottas, who has one race win to his name compared to Hamilton's three, reckons the two are closely matched.
"I think we are very close, I don't see a difference," Bottas told Autosport.
"I believe in myself. For sure he has more experience. He has been with the team for a much longer time, and I see no reason why I could not match him always. I think it is possible.
"I know I can win races, I have proved it, and I can be on pole position, so it is possible always. But he is not an always easy teammate to battle with.
"It is a great motivator for me to be with Lewis though. He is a great reference."
Bottas also discussed the possibility of a new Mercedes contract, with his current deal expiring at the end of the season.
"It's about delivering on the level where the car is, and helping with the development. It's about working as a team, and winning races, which normally is what a team requires," he added.
"It [Mercedes] is a winning team, at a high level, so they expect a lot from the driver. Almost every driver would like to drive for Mercedes, so for sure I need to perform to stay.
"My ambition is to have a long-term relationship with the team and I hope it is possible."