Bottas praises Hamilton's 'mega' lap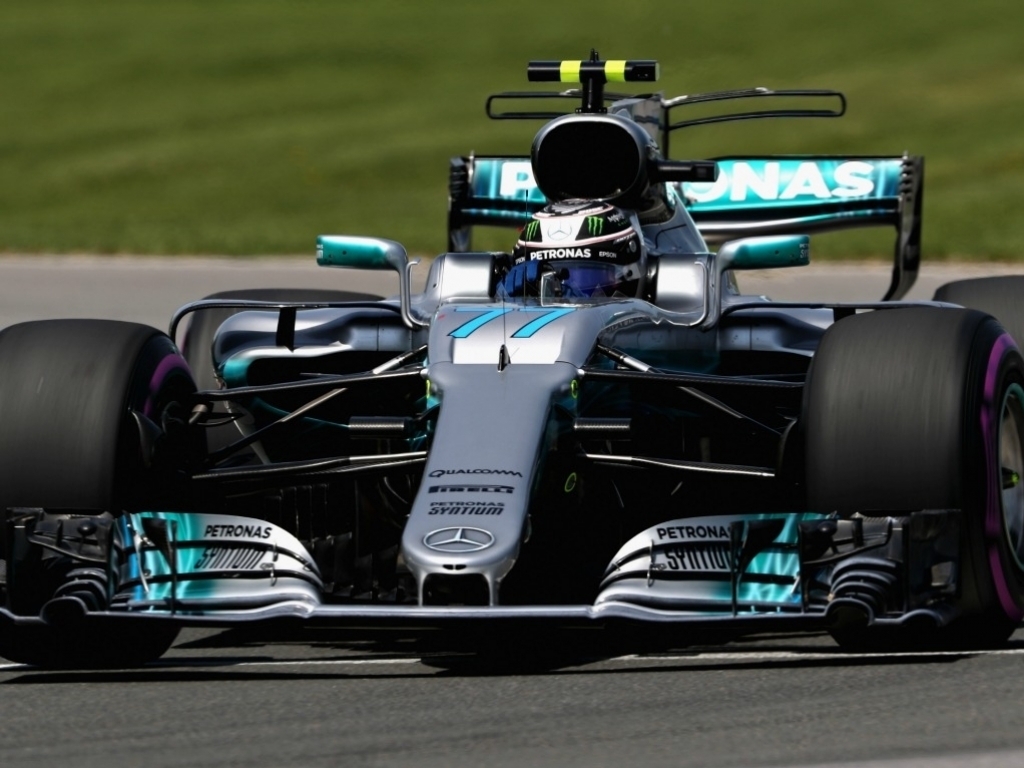 Valtteri Bottas praised Lewis Hamilton's epic pole lap and admitted he struggled with the balance of his car before clinching P3 in qualifying.
Bottas was seven tenths behind his team-mate Hamilton, who smashed the lap record with a 1:11.459 to clinch the 65th pole position of his career.
The Finn revealed he was unable to put the perfect lap together, but his long-run pace is giving him encouragement ahead of Sunday's race.
"It was close here, as I expected," Bottas said.
"Lewis had a mega lap today. For me, on the second run in Q3 I tried to go faster, I went too deep into the hairpin so I could have got a bit more out of it.
"I was really trying hard, it was a tricky day for me and I wasn't happy at all with the car in FP3. It got a lot better for qualifying, it felt good in Q1 and Q2.
"But in Q3 when it came to go to getting those last hundreds and thousands of a second, when I was pushing harder, the car became more unstable again, not so easy to predict, so I struggled more with the car today than Lewis did.
"I couldn't put a proper lap together."
"The long runs seemed OK, but I think it will be close with Ferrari.
"I felt good in the car in the long runs, so let's see what happens tomorrow."