Bottas reflects on 'tricky weekend' for Mercedes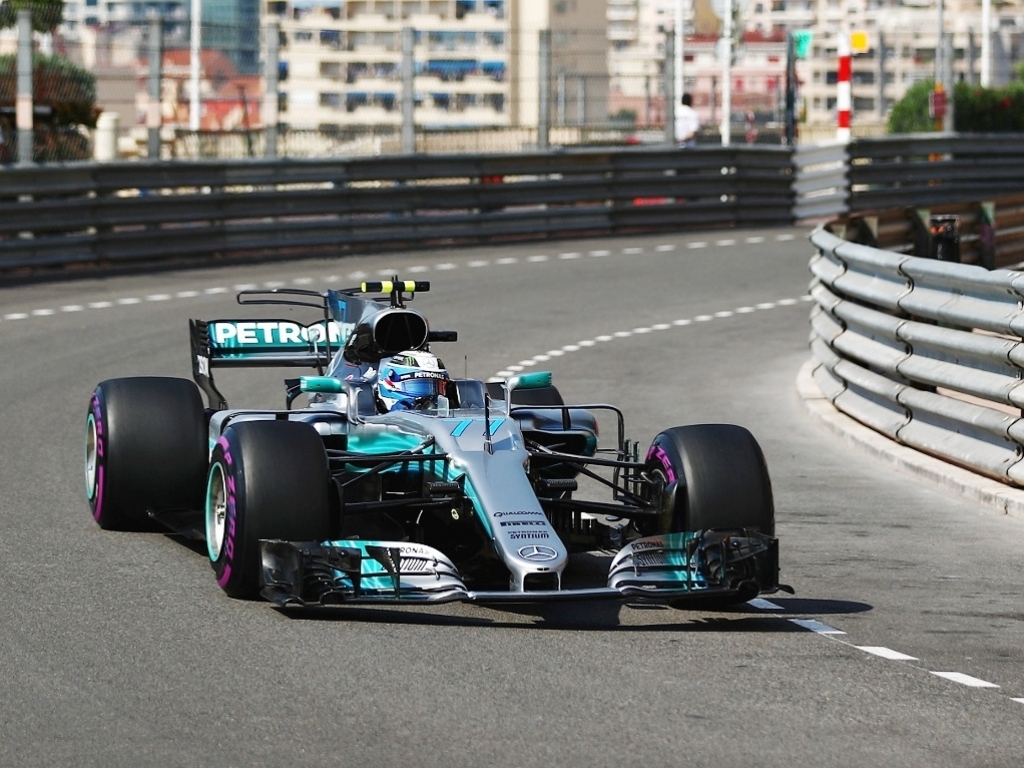 Valtteri Bottas has said it has been a "tricky weekend" for Mercedes so far as Ferrari have quite simply had the "upper hand" in Monaco.
Bottas was just 0.002 seconds away from a P2 starting spot for Sunday's race, but it took the Mercedes W08 a long time to get competitive with the two Ferraris.
"I think this weekend has been a bit tricky for us," said Bottas in the paddock.
"We started well in practice one, but got a little bit lost with the set-up in practice two, so we definitely lost some valuable practice time.
"We got things more or less together in practice three, and in qualifying the car was feeling the best it has so far this weekend.
"But it was still a bit tricky in places and quite difficult to get a lap together. I think Lewis also struggled with that and had some traffic in Q2.
"It's not been an easy weekend. I think Ferrari in general has had the upper hand. Their car is a bit more driveable, they were quicker today, and well done to Kimi for the pole."