Bottas: Unlucky it was me and Kimi again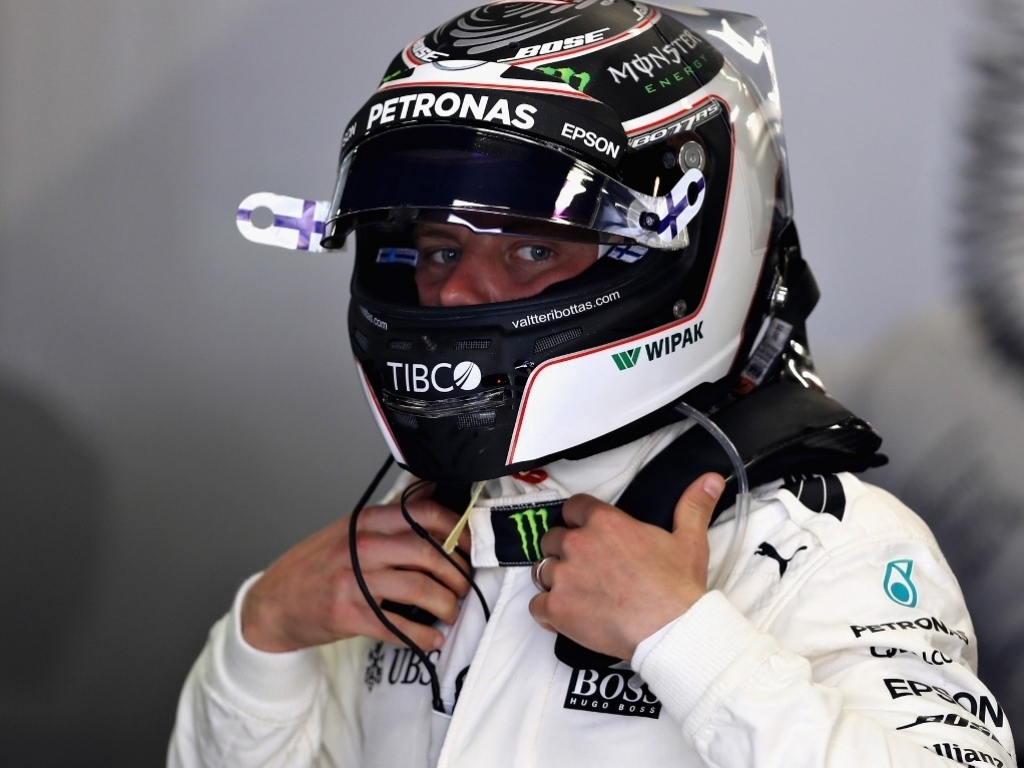 Despite clashing with Kimi Raikkonen, and not the first time either, Valtteri Bottas finished runner-up in a "crazy" Azerbaijan Grand Prix.
Bottas tussled with the Ferraris at the start of Sunday's 51-lap grand prix and came off second best.
The Mercedes driver made contact with Raikkonen and was forced to pit for a new nose, rejoining down in 20th.
"Going into Turn 2 I was on the inside, he was on the outside," Bottas explained. "There was no space for me to go apart from over the kerb, and when you do that the car jumps.
"A racing incident, but unlucky it was me and Kimi again."
Bottas, though, began to work his way up the order with the help of three Saftey Cars and a red flag stoppage.
He was running P3 at the start of the last lap before putting in an epic dash to take second off Lance Stroll.
"It's just a crazy race. I was one lap down in the beginning, during the Safety Car I had to overtake everyone and catch them again.
"This shows never give up, you never know what's going to happen.
"The team also managed to, during the red flag, fix the car a little bit.
"It's a shame Daniel in the end was too far away, but taking the circumstances it's a good result."