Bottas vows to be 'even stronger' in Spain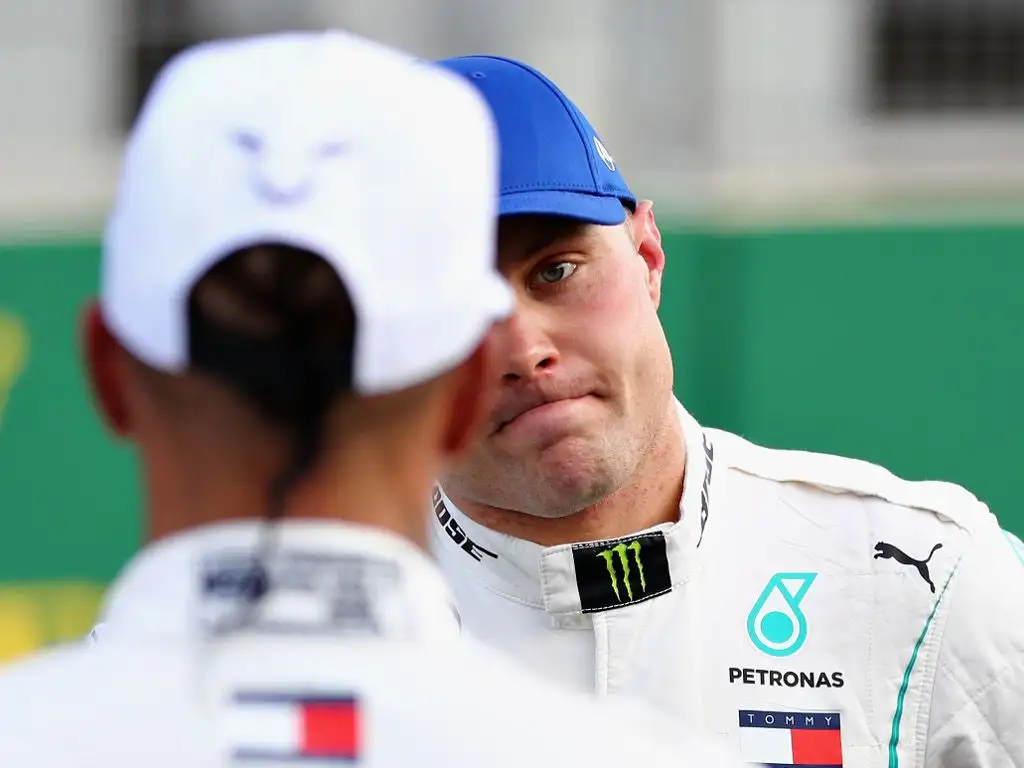 Robbed of the Baku win through a late puncture, Valtteri Bottas says he'll use that disappointment to make himself even stronger come this weekend's Spanish Grand Prix.
The Finn was on course for his first win of the season when, last time out in Azerbaijan, Mercedes gambled on a late Safety Car and left him out for a long first stint.
The Safety Car came and Bottas re-emerged from his pit stop in the lead.
That, though, came to naught when his tyre blew after the restart when he drove over a fist-sized piece of debris.
"Of course it was disappointing, but life and especially motorsport includes disappointments," Bottas said.
"I always find that disappointment can be your best opportunity to be stronger if you take it the right way.
"So I am planning to be even stronger next weekend and for the rest of the year."
The Finn, who was speaking upon receiving the Lorenzo Bandini Award, instead had to watch as his team-mate Lewis Hamilton claimed Mercedes' first win of 2018.
This year has been a trying one for the team with Mercedes being challenged by both Ferrari and Red Bull.
"This is F1, it is competitive and when the regulations stay more or less the same, it is always going to get tighter," Bottas added.
"There are three big teams now which we expected to be close.
"What we need to do is keep looking into the fine details, and learning even little bits, even one hundredth of a second at a time.
"If we can find those regularly, from all the areas – especially from our weaknesses – that is going to bring us far."