Boullier: Brazil points could depend on gamble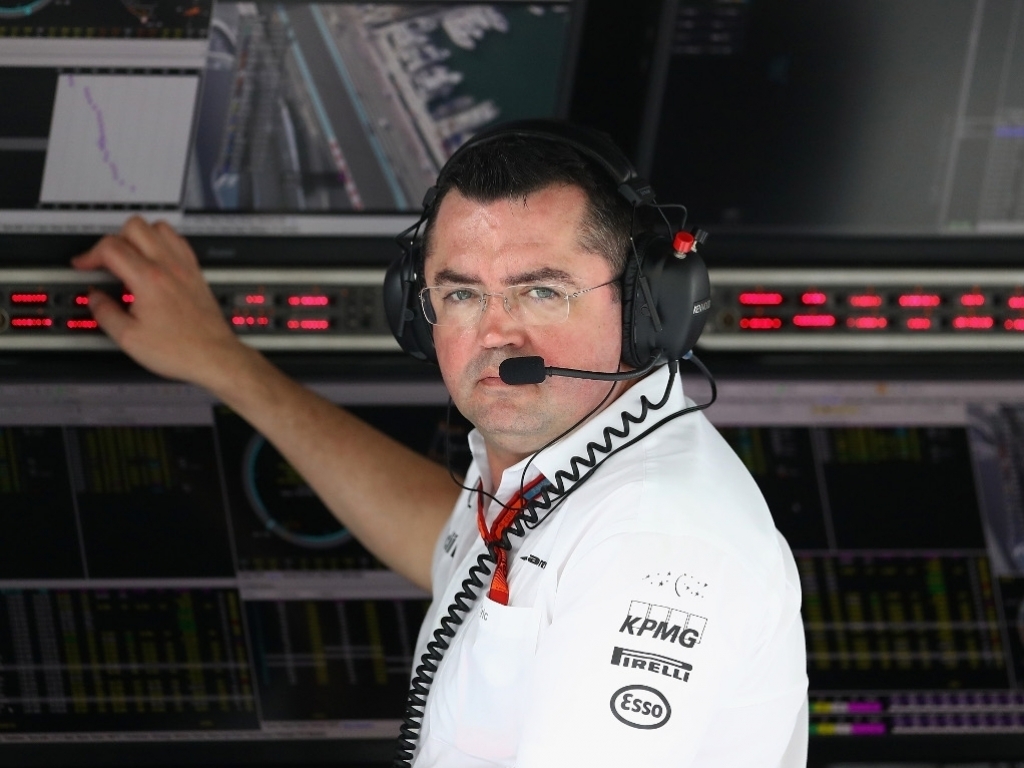 Eric Boullier believes the difference between a solid points-scoring result in Brazil and a point-less afternoon could come down to taking a gamble or two that pay off.
McLaren head to the Interlagos circuit with "cautious optimism" as their racing director reckons the Brazilian track will play to the strengths of their Honda-powered MCL32.
However, with thunderstorms forecast for Friday's practices and more rain during Saturday's qualifying, the weather could dictate terms this weekend.
As such Boullier feels whether or not McLaren leave Brazil on a high could be determined by making the right gamble at the right time.
"It's one of a few races of the season where anything can happen – and often does – and can mean a challenging weekend for our mechanics, engineers and strategists alike, because of the drama the weather conditions often create on this unforgiving circuit," said the Frenchman.
"The difference between a solid points-scoring result and not is often the number of gambles the teams of strategists up and down the pit lane have to take depending on the given weather situation, which makes it one of the most exciting race weekends on the calendar.
"For McLaren, we're heading into the weekend with cautious optimism as we know that statistically this circuit should suit the strengths of our package better than the past couple of venues we've visited.
"Both of our drivers are well prepared for the weekend ahead and the whole team is looking forward to the legendary welcome we always receive from the incredible Brazilian crowds.
"I hope we can contribute to the great show the enthusiastic fans have come to expect there each year and end the weekend with a positive result."