Brawn admits 'boring' Canadian GP unexpected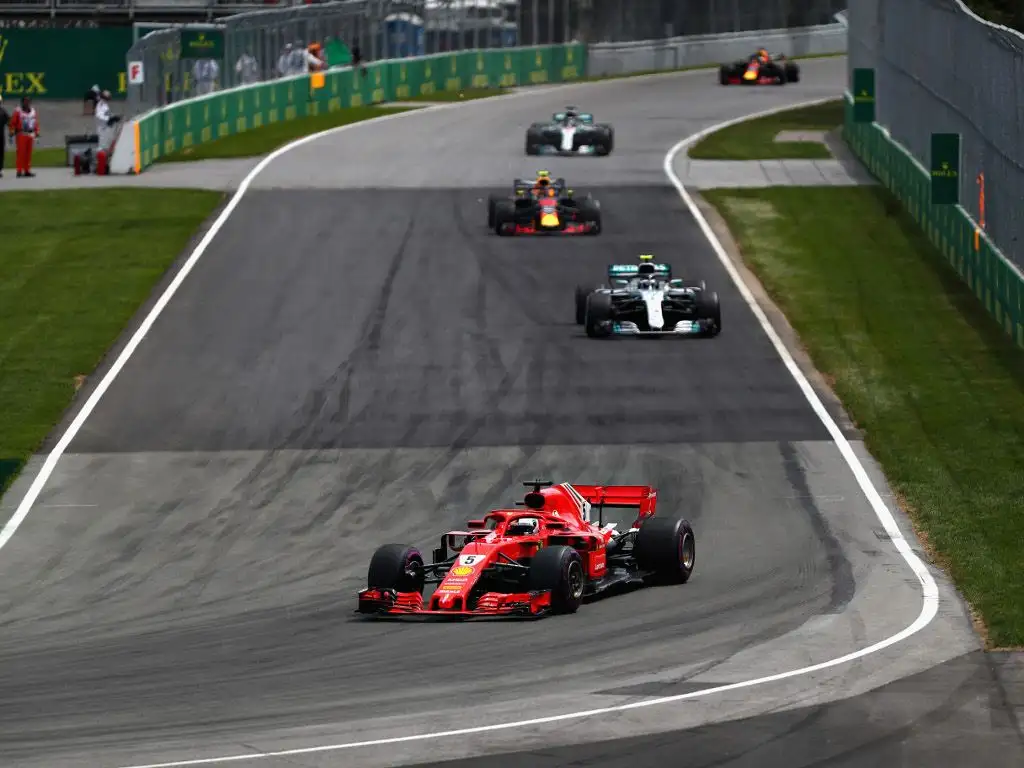 The racing may not be the best at present but Ross Brawn says it is at least delivering a "really exciting" championship battle.
Following a boring Monaco Grand Prix, Formula 1 headed to the Circuit Gilles Villeneuve hoping for a thriller.
It failed to deliver.
The race, despite having three DRS zones, saw very little passing with Charles Leclerc in P10 the biggest mover inside the top ten.
What it did give F1, though, was a new championship leader as Sebastian Vettel retook the lead by a single point over Lewis Hamilton.
"The championship battle is really exciting this year," Brawn said.
"But it's true that in Montreal, as in Monaco, qualifying was probably more exciting than the race.
"That's predictable in the streets of the Principality. But it's not what you expect at the Notre-Dame Island circuit."
Like Vettel, Brawn likened Formula 1's current dulldrums to football but says the sport must makes to perhaps bring to life a fairytale ending such as Leicester winning the English Premier League title.
"I'm a football fan. I too have seen games between top teams end in a dull goalless draw, and there will probably be some like that in the forthcoming World Cup."
But, he added: "What we must do is ensure that Formula 1 can provide spectacular and unpredictable racing.
"That has to come from a more level playing field.
"Again in Canada, only the six cars from the top teams finished the race on the lead lap, with Renault's Nico Hulkenberg best of the rest [but] a lap down.
"That's already happened elsewhere this year and that's not good for the sport.
"It's true that these things happen in football too. But to stick with the comparison, in football, you do get the fairytale scenarios such as Leicester winning the 2016 English Premier League. Or Les Herbiers being finalists in the French Cup this year.
"The next era of Formula One must be able to deliver feats such as these. That doesn't mean lowering the standards, quite the contrary.
"It means ensuring that talent and ingenuity should be the major factor in deciding who wins rather than just the size of budget."