Brown downplays lost track time after Alonso off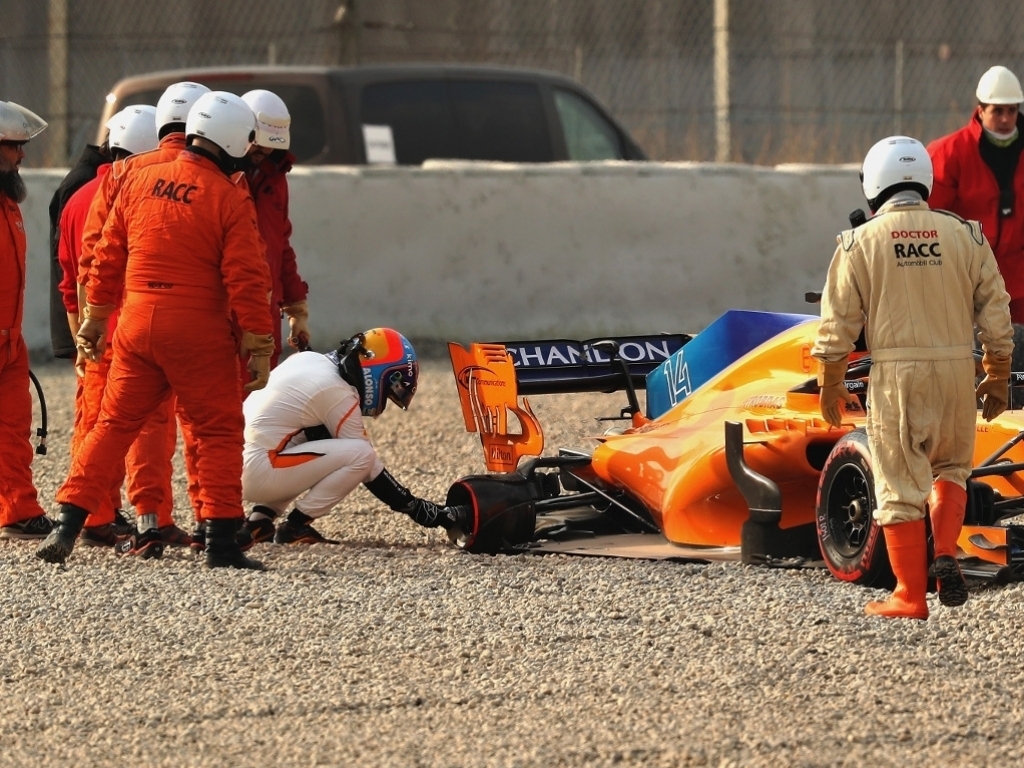 Zak Brown is adamant McLaren's early off in testing isn't a big drama for the team, saying they'll lose "very little" track time.
Fernando Alonso first run in the Renault-powered MCL33 ended on his sixth lap on Monday morning when the car'ss right-rear wheel came loose, forcing him into a spin.
The Spaniard and his McLaren were given a lift back to the pits where they spent most of the morning.
Brown, though, isn't worried about McLaren's dubious start to testing.
"We'll lose very little time, so no big deal at all," he told Sky Sports.
"There's no drama in the garage, everyone is quite relaxed and getting on with it.
"It's quite an easy fix that we're doing to get back out on track.
"This team is used to public pressure and having eyes on us.
"We enjoy that and like to step up to the plate and grab our opportunities.
"We're not feeling any added pressure that we don't put on ourselves."
The McLaren chief also revealed that it was a "wheel nut problem" tjat caused Alonso's off.