Brown 'speechless' as Honda fail McLaren yet again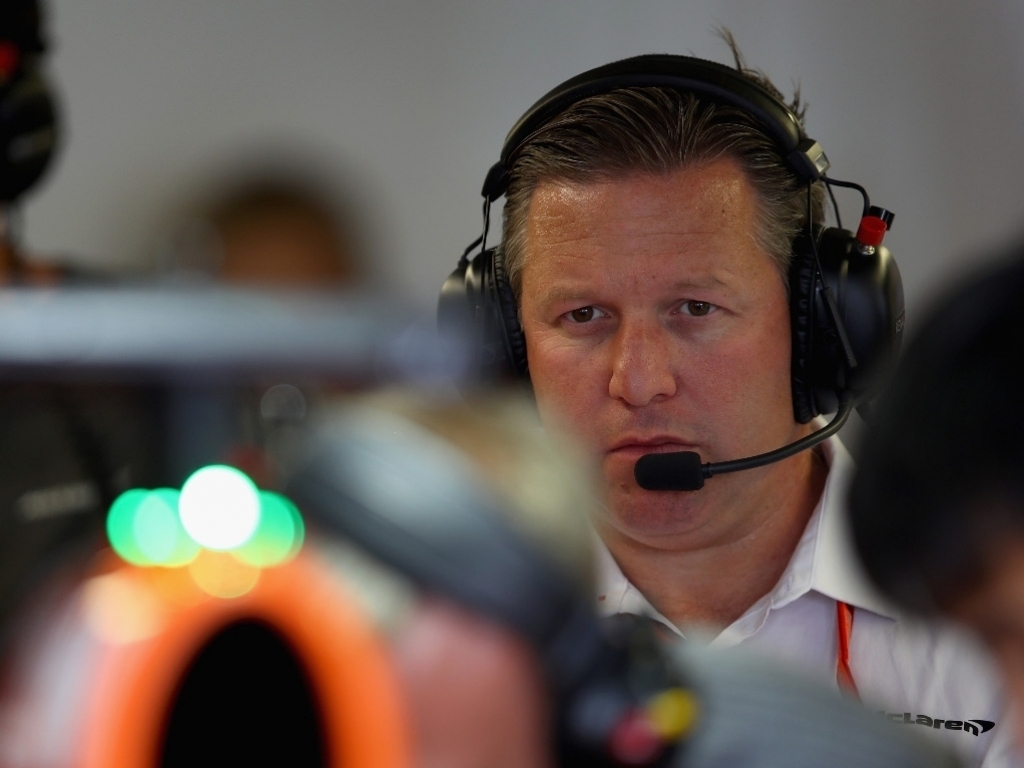 As the McLaren-Honda saga rumbles on, Zak Brown says his team "can't keep doing this" after yet another engine failure cost them points in Canada.
Fernando Alonso was on course for a top-ten result in Montreal, which would have been McLaren's first of the season, when his Honda engine failed two laps from the end.
It was yet another blow to McLaren's hopes and one that pundits are predicting could signal the end of the partnership.
Days later McLaren CEO Brown is still reeling from the lost point.
"Fernando did a World Champion job again, and the engine let him down again," he told Motorsport.com.
"It's a bit of the same old story, which is something that needs to get fixed one way or another. Because we can't keep doing this.
"I think he was clearly going to get our first – not even points – but point. It was good to see Stoffel make it to the finish. But I'm just speechless.
"You feel like you're finally going to get your first point of the year, and a couple of laps from the end, it goes. Just really poor power, and really poor reliability."
This, however, is just the latest criticism from McLaren aimed at Honda as even before the Canadian GP weekend the team's personnel – from Brown to Eric Boullier to Alonso – were publicly voicing their displeasure over Honda's performances.
"I think it was important that we spoke up this weekend," Brown said, "it was really the first time that McLaren brought forward their views.
"I don't want to repeat ourselves, and I don't think this changes anything, it just reinforces our position.
"I think they know something needs to be done. They are frustrated, they are upset. I think today 400 million people saw what happened, so I don't think we need to communicate already further than we already have.
"I don't know what the [Honda] board thinks, but I think everyone thinks the same thing, just work hard to try and fix it. But right now, it's not fixed."