Button: 'I've ended up in the pool…twice!'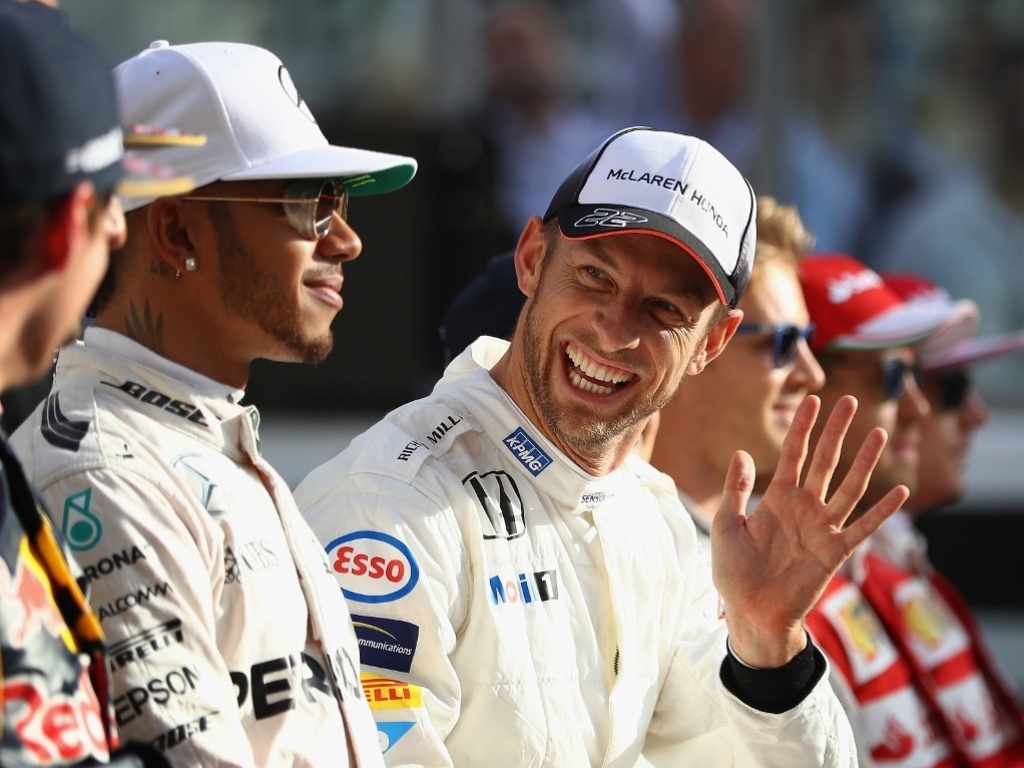 Jenson Button has spoken about his mishaps during the simulator work for his return at the Monaco Grand Prix.
The Brit is sitting in for the absent Fernando Alonso whilst he races at the Indy 500 and opted not to take part in the two-day test at Bahrain after the announcement was made.
Button has instead just focused on simulator runs and, while he is getting to grips with the new cars, he has had a handful of dramatic moments.
"I have been in the simulator, had a bit of time a couple of weeks ago so preparations are going well understanding the new systems with the car because there are some things that are very different," Button said.
"It is realistic enough so that when you drive around Monaco, if you hit a wall you take your hands off the steering wheel and you close your eyes.
"I also fell in the pool twice today, hopefully that won't happen… You know after turn one you go up the hill? I fell off on the right hand side, rolled – I have never rolled in the simulator before! Lucky the impact isn't as big as reality but you get a jolt from G-force."
Even though he has joked about a number of offs, Button is hopeful that he could be the driver to bring McLaren their first points of the season.
"I'm very excited," he told assembled media during McLaren's official media launch for its 'World's Fastest Gamer' initiative.
"It was great to see the performance of Fernando in Barcelona, P7… what a step forward. He obviously did a great lap but it shows how much of an improvement the team has made and we have another good step for Monaco.
"I initially didn't like the feel of the car [in the sim] but this was before the updates. We made some set-up changes and it felt much better and suited my style more. With the updates, it is pretty awesome to drive.
"So it's very positive for me it is a great race to come back for, it was my home for 17 years, I have won in Monaco and had some great races in Monaco. It is a race where the car should work well. Hopefully [we can be in the points], if Alonso can put it seventh in Barcelona we should be looking sweet for Monaco."